Taco Bell's Shredded Chicken Tacos: What To Know Before You Order One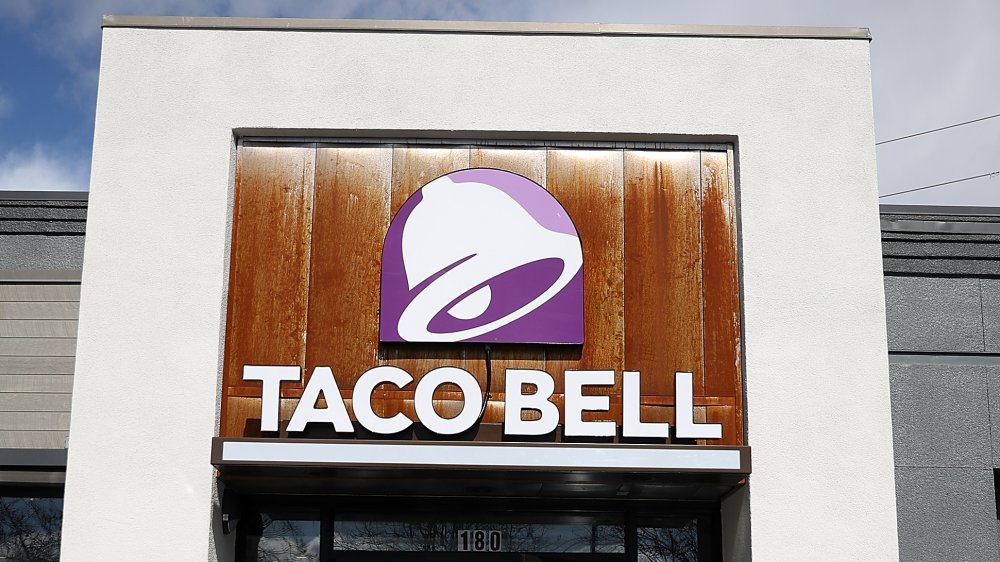 Justin Sullivan/Getty Images
Some Taco Bell fans are getting an early treat this holiday season with the release of shredded chicken tacos. Even better — they're just a buck! The new tacos are available in a soft shell and are filled with shredded chicken, as well as lettuce, cheddar cheese, whatever sauce you like, and crunchy tortilla strips for a little crunch in each bite. As for the sauces available, Taco Bell patrons can pick ranch, buffalo, or chipotle (via Delish). 
The big question is, are they any good? YouTuber RodrickEats tried out all three varieties and noted that they "were pretty loaded up for a dollar" and while all three were good, the chipotle taco was a favorite.  
Most Taco Bell's don't even have them yet
If your mouth is watering just thinking about these tacos, we have some bad news for you — you're probably going to have to wait. Right now, it appears that the residents of Phoenix, Arizona are the only ones who can truly live mas as this seems to be the only testing market for the new tacos. 
These new shredded tacos may not be as much of a game-changer as Taco Bell's breakfast, but the company is certainly on a roll. It was only a few weeks ago that Taco Bell brought back their rolled chicken tacos for a limited time (via Bustle). The rolled tacos are somewhat similar to the soft shell shredded chicken tacos, being that both varieties have the shredded chicken component and are available in zesty ranch flavor. Despite any added benefits of portability with the rolled tacos, RodrickEats said he felt the shredded chicken tacos were overall a "better deal than the rolled tacos" because they were packed a little more.
For Taco Bell fans who are still bummed about the chain killing off the Cool Ranch Doritos taco and XXL Grilled Stuft Burrito among other items, at least these new tacos help end 2019 on a high note.