Where To Get Free Cookies On National Cookie Day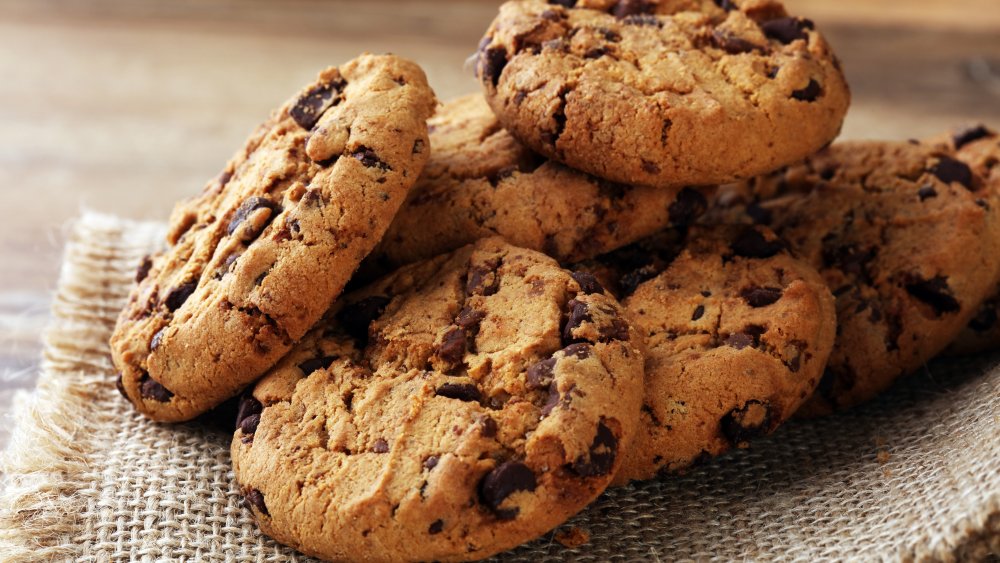 Shutterstock
There's an abundance of food holidays we seem to observe these days, and from coffee to pizza, our favorite part of these celebrations is getting discounted and free food at our favorite restaurants. We're doubly excited for National Cookie Day on December 4, 2019, because nothing makes us feel like a kid again or breaks up a tedious work week like a free cookie (via Today). 
National Cookie Day falls on the 4th of December every year, and was invented in 1987 by the owner of the Blue Chip Cookie Company (via Days of the Year). Even Cookie Monster got in on the fun, and the holiday continues today. These days, if you want to celebrate you can either bake yourself some cookies at home, or, even better, go get a free or discounted cookie from one of these national chains.
How to get free cookies on National Cookie Day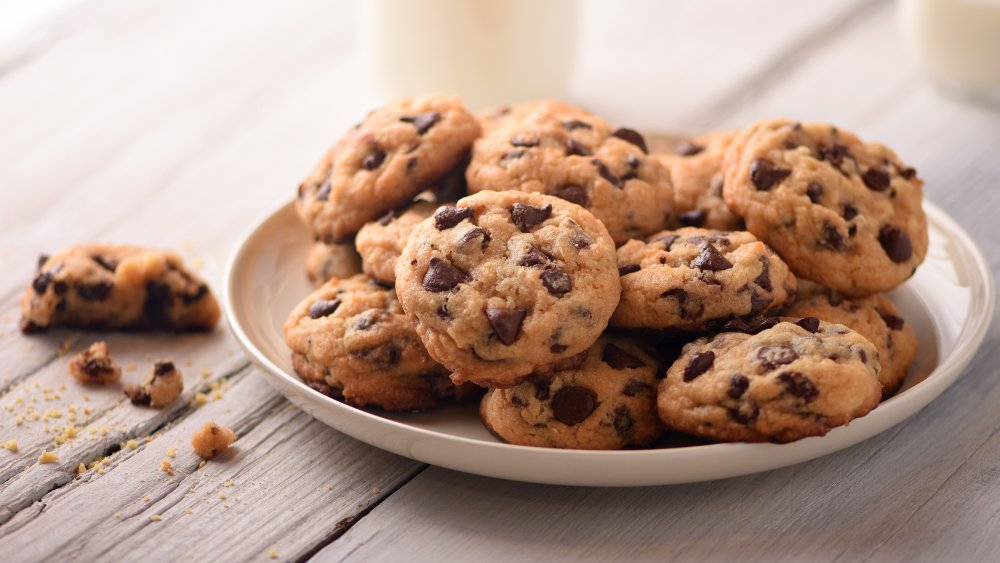 Shutterstock
There are a few ways to get free cookies on National Cookie Day if lugging out your stand mixer and donning an apron isn't exactly your cup of tea. 
At the Doubletree by Hilton, guests can always get fresh, warm chocolate chip cookies. But on National Cookie Day, anyone can walk through their doors and get handed a cookie for their troubles. 
At Great American Cookies, a chain you may have seen at your local mall, you can get a free chocolate chip cookie on December 4, no purchase necessary, at participating locations. 
Insomnia Cookies is getting in on the National Cookie Day fun and is offering free cookies to all, and are even running a contest where you can win free cookies for a year (via Instagram). 
Order Jack in the Box through Grubhub from December 4 to 15, and you can get a free Oreo cookie shake. 
And Mrs. Fields is offering customers a free cookie with any other purchase on National Cookie Day. 
Even the most passionate cookie lovers should be able to satisfy their appetites with this many free cookie deals floating around on December 4. Just don't forget to BYOM (bring your own milk)!