The Truth About Kroger's New No-Fee Meal Delivery Service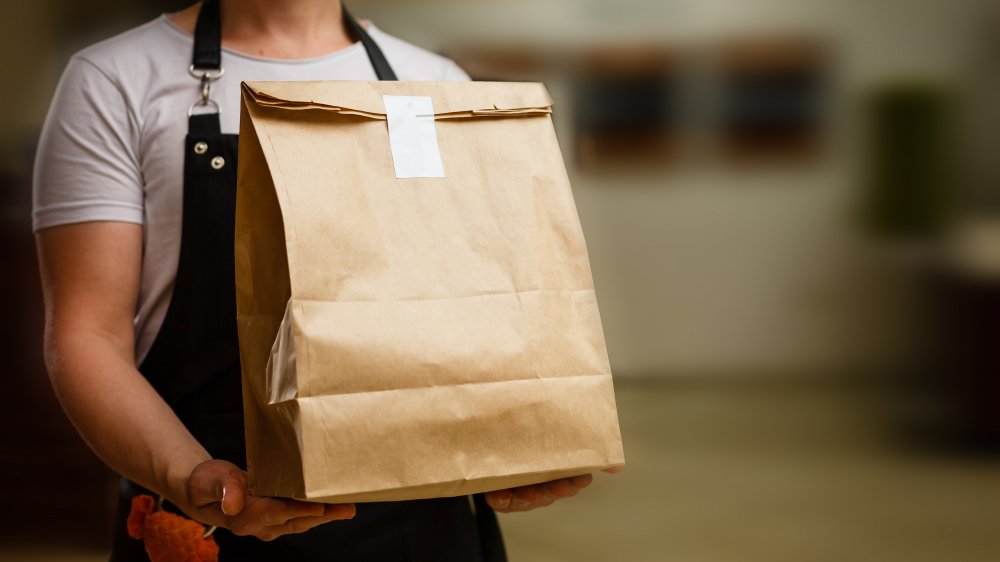 Shutterstock
We use meal delivery services on a fairly regular basis, because after all, when you're busy and don't want to live on frozen dinners, getting meals delivered right to your doorstep is a pretty appealing idea. 
Kroger, the grocery store company that also runs Ralph's, Harris Teeter, and several other chains of stores (via Hello Giggles), has just announced that it's testing a meal delivery service in four cities (via Click on Detroit). They'll be rolling out their program in Denver, Colorado; Indianapolis, Indiana; Columbus, Ohio; and Carmel, Indiana. 
But is it a meal kit service, where they send you ingredients and you have to cook them yourself, or do they bring you fully cooked meals? Here's what we know. 
Kroger will deliver fully prepared meals in minutes
The meals will be hot, prepared, restaurant-style meals, that will be prepared by Kroger Delivery Kitchen in partnership with ClusterTruck, an online service that works with delivery kitchens (via Delish). 
The idea is that customers will be able to go online and order their meal, and it will be delivered to their door in 30 minutes, without the usual delivery or service fees tacked on to traditional restaurant delivery services. While 30 minutes is the guarantee, Kroger says that their ideal is to get food from store to door in seven minutes flat. They're hoping that their new system will make it possible. 
The meals will be prepared at the Kroger Delivery Kitchens, which will be set up to just prepare delivery foods, and which will be operated separately from Kroger stores. 
Most of the cities currently participating in the program can order their meals from KrogerDeliveryKitchen.com, but those living in Denver should use KingSoopersDeliveryKitchen.com (King Sooper's is a grocery chain owned by Kroger). 
Looking at the food selection in Indianapolis, we saw that the meals offered included eight options, mostly classic lunch items like a buffalo chicken wrap, taco salad, and chilled Vietnamese noodle bowl (via Clustertruck). Selection will vary by location. 
There's no word yet as to whether Kroger plans on expanding the program nationwide, but if it's a success, you may someday be able to get a fresh meal delivered in seven minutes flat in your own neighborhood — and bonus — without paying a delivery fee.