Here's How Much Money Giada De Laurentiis Has Made From Being A Chef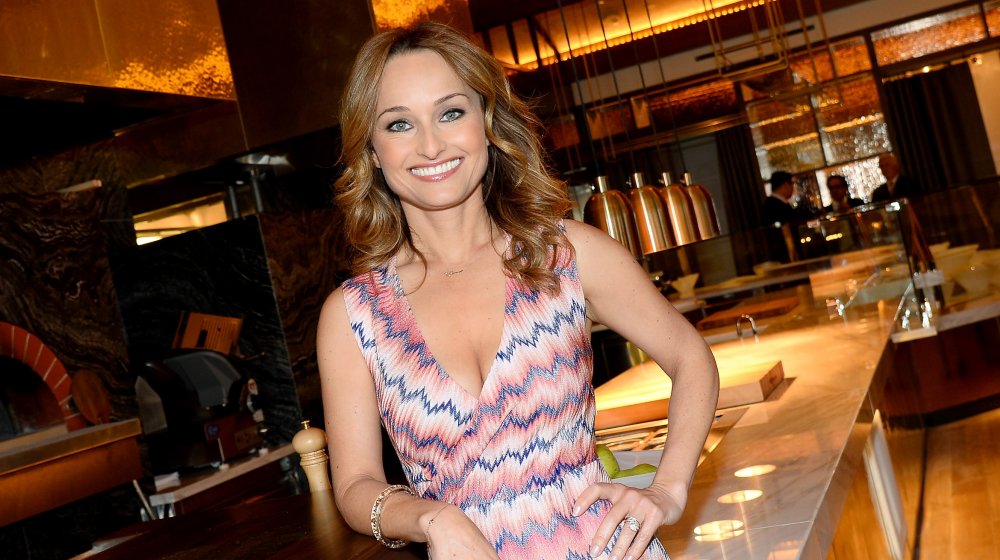 Ethan Miller/Getty Images
If the Food Network had its own Mount Rushmore, there's a pretty good chance that Giada De Laurentiis would have her face up there, probably wedged between Bobby Flay and Emeril Lagasse. De Laurentiis has done quite well for herself in the culinary world and ever since her first show, Everyday Italian, launched in 2003, she's pretty much been a staple on the cooking channel. 
In the years that followed, De Laurentiis has had more shows and cameos on the Food Network than one can count, and this has led to other sources of income as well. When it's all said and done, De Laurentiis' net worth is estimated to be somewhere between $20 million and $30 million. 
Being a celebrity chef pays well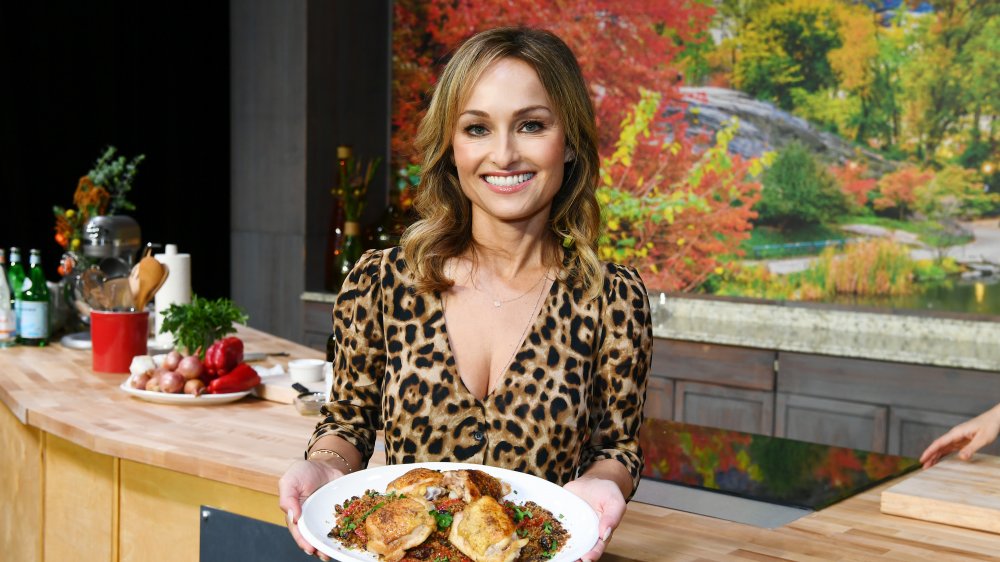 Dave Kotinsky/Getty Images
Considering that the average salary for an executive chef in 2019 is around $69,000 a year, De Laurentiis' income is far, far above what most chefs will ever make (via Salary.com), One could argue that De Laurentiis has made her millions from being a celebrity rather than a chef, but keep in mind that being a chef is what made her a celebrity, and climbing her way to the top took a lot of work. 
"I think to be successful in anything, you have to work hard for it and also continue working hard to maintain it," De Laurentiis told Forbes.
All of that hard work — and arguably a lot of luck — have afforded De Laurentiis a pretty cushy lifestyle that included calling a 6,500 square foot California mansion worth $7 million her home (via Los Angeles Times). So how exactly does a fortune that affords De Laurentiis her own wine cellar and picturesque swimming pool stack up?
She's cooking up numerous endorsements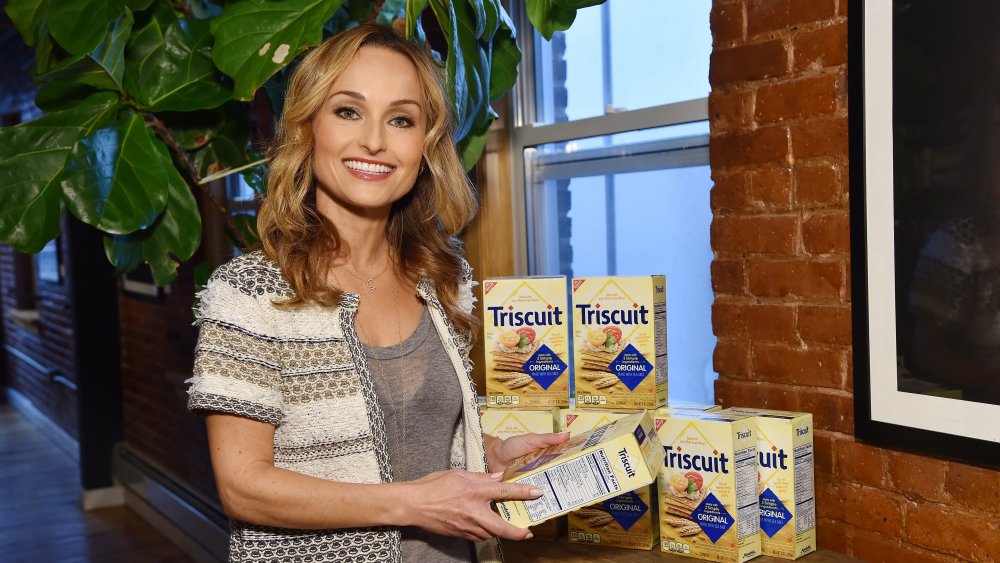 Mike Coppola/Getty Images
Exactly how many zeroes are on the checks Giada De Laurentiis receives from Food Network isn't exactly known, but the celebrity chef has multiple sources of income flowing in. First, there's her Las Vegas restaurant GIADA, located inside The Cromwell — and where a Veal Chop Saltimbocca will set you back $57. De Laurentiis also has her own line of cooking utensils, like a $25 pasta spoon available at Williams Sonoma, and several cookbooks available for sale on her website Giadzy. Oh, and did we mention that at one time she also had a deal to market kitchenware for Target? That definitely paid bank. 
While it may not have anything remotely to do with being a chef, De Laurentiis has also starred in commercials for hair products. At the end of the day, De Laurentiis' culinary skills have evolved into a serious money-making machine.