What Is 'Nduja, Really?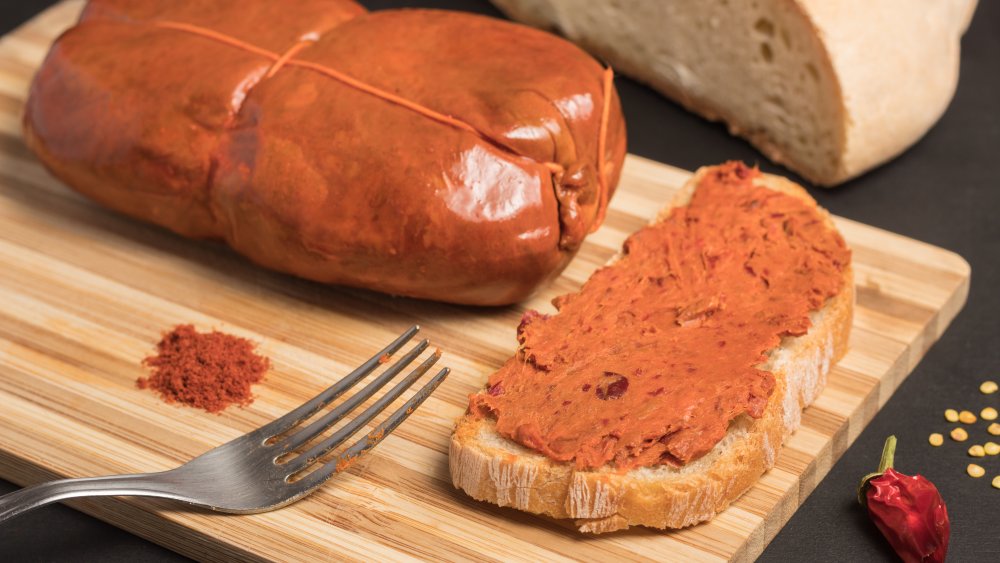 Shutterstock
Europeans love their spreadable salami. The Spanish have sobrasada, the Polish have their metka, and the Germans have mettwurst-braunschweiger (via Goth Gourmet). But it is Southern Italy's version of the spreadable salami, 'nduja, which has risen above its roots to become something of a celebrity ingredient.
Academia Barilla, the Italian food academy, reckons the name 'nduja (pronounced in-DOO-ya) might have come from the French word andouille, and sausage would have arrived to Calabria through French soldiers, who were in the region to fight the Spanish. Calabrian chili pepper, which has a star turn in 'nduja and gives the salami its vibrant color, would have been added to make the French andouille sausage more palatable (via Love Food).
'Nduja was once made with pig scraps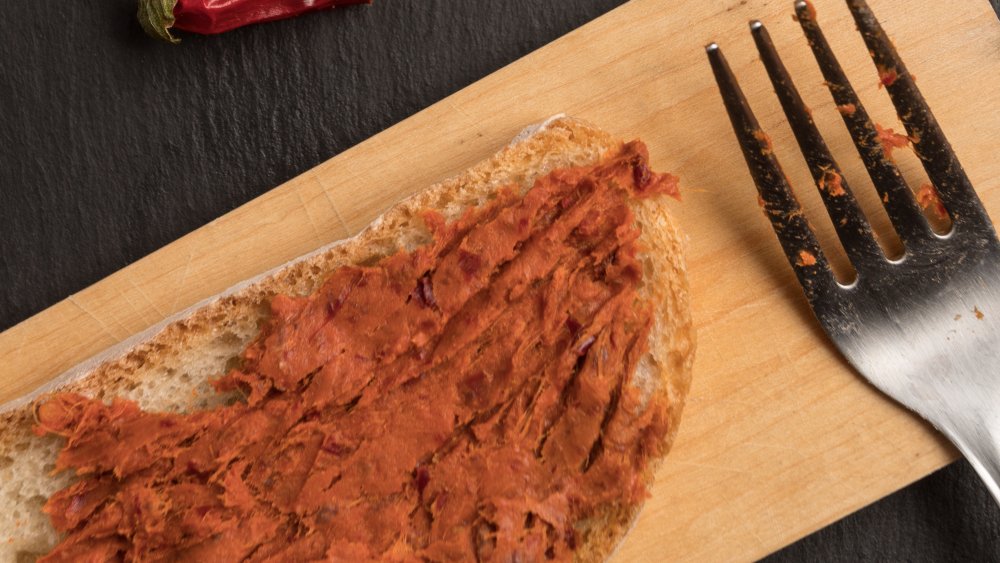 Shutterstock
Bottega di Calabria calls 'nduja the queen of salami, born in Calabria and the result of a pragmatic Italian tradition of not throwing away anything from the pig. The 'nduja of old would have been pulled together and made with scraps before being stuffed into a pig's stomach — the only ingredients peasants would have had access to. Today's version is made with the minced bits of the pig's fattest parts, usually the pork cheek, lard, and bacon, although Love Food says parts like pig's lung, head, and intestines also find their way into the mince. The entire mix is then mashed into a dough with generous helpings of Calabrian chili pepper, which doubles as a natural preservative. Once the pork dough is creamy, it is stuffed into a casing and smoked with herbs before it is cured for at least three months, but for no more than six. And when it is ready, 'nduja can be enjoyed plain, on a slice of toast, or freshly baked bread.
'Nduja is a favorite with top chefs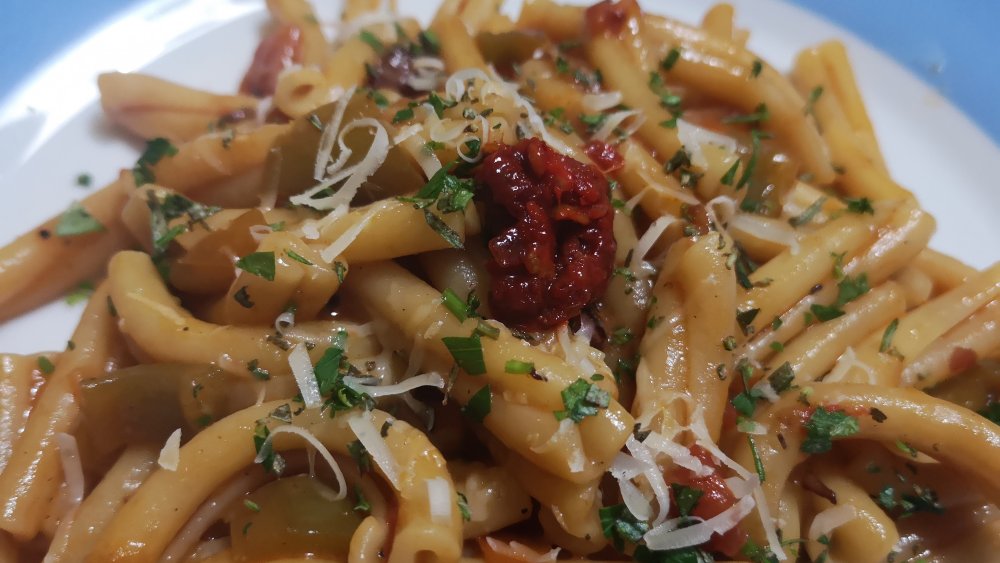 Shutterstock
Notable British chef Jacob Kenedy says 'nduja is more than just a spread. "It's great with anything from burrata to shellfish to pizza, and you can whack it in almost any pasta. It's the go-to ingredient for a bit of a kick. It's like a non-vegetarian chili oil. 'Nduja deserves to be popular because it is fiery-hot and piggy, which are two very good things together," Kenedy told Bloomberg.
Michelin star chef Jason Atherton also thinks there is something to 'nduja that's made it such a hit. "It's cool to cook with. You get this really umami, yummy, spicy taste and people love spicy food. They want a little bit of a kick in their food."