The Most Popular Foods People Are Making While Social Distancing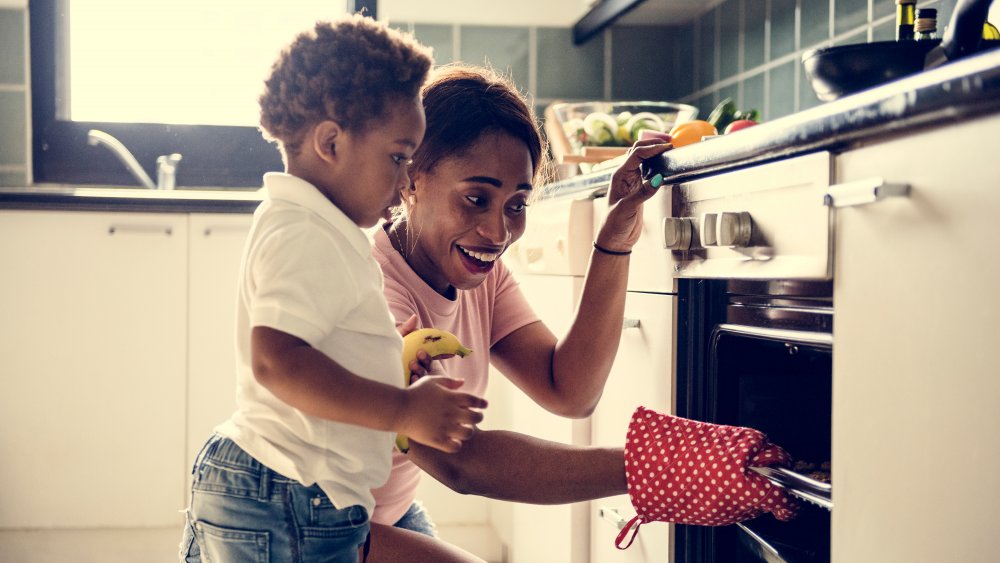 Shutterstock
As COVID-19 keeps many people at home and under social distancing guidelines, people are turning to cooking and baking to stay busy, entertained, and most importantly, well-fed. According to People, Google searches for bread recipes, among others like frittatas, lemon bars, and tater tot casserole recipes, have been trending as of late. Twitter even reported that there were more than half a million tweets each day for a week in March about cooking and baking alone.
While breads — namely beer bread and banana bread — and other comfort foods are center stage, other people are snuggling up with a whipped coffee. The new trend is sprucing up morning routines everywhere and turning many into home baristas. Combined with Chrissy Teigen's banana bread recipe, which caused a stir in 2018, starting the home-bound day off just got a little cozier.
Other celebrities who are sharing recipes include Tim McGraw, who is making spinach and feta frittatas, and tater tot and egg casserole from the Food Network's Mark Anderson and Ryan Fey, otherwise known as "The Grill Dads." Kevin Dundon, an Irish chef, is baking Irish soda bread with Guinness. If that isn't enough, pair it with traditional Irish beef stew from Clodagh McKenna, another Irish chef.
Popular foods people are eating at home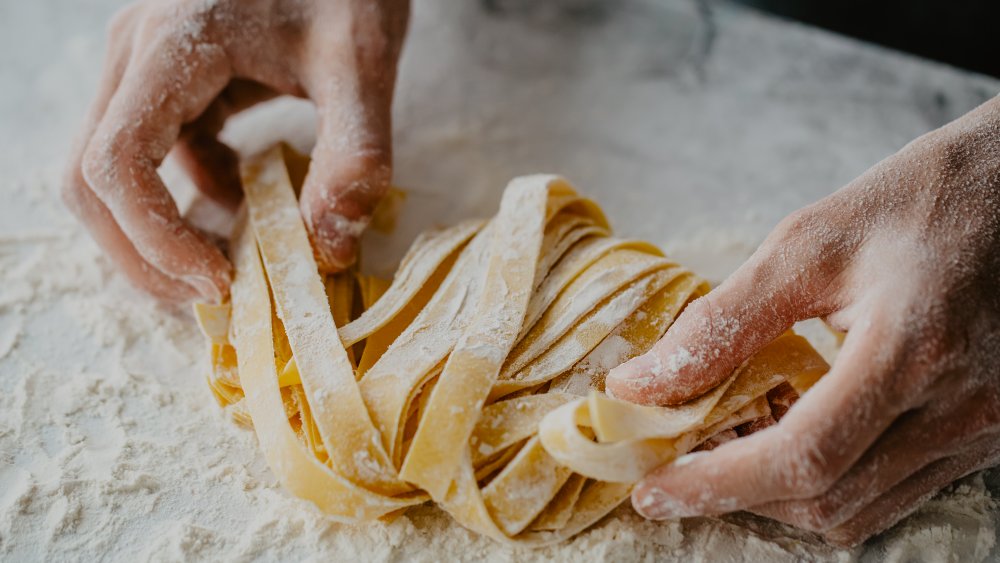 Shutterstock
According to Refinery29, it appears people are spicing things up and trying to pack some extra veggies into their dishes. From comfort foods like vegan burrito bowls to vegetable-packed vegan coconut curry, people are kicking their dishes up a notch. Crispy chickpeas, cannellini beans, and spruced-up ramen are also big hits that require very little effort. Pasta is another really popular dish at the moment, thanks to its shelf-life and versatility. Recipes for spaghetti with marinara, puttanesca pasta, and macaroni and cheese with roasted vegetables are all being made with pantry staples.
For those who are looking for more challenging recipes to attempt during social distancing or shelter in place, there are plenty of places to start. USA Today suggests tackling some dishes or recipes you may have been waiting to try. Things like making fresh pasta or baking macarons are popular places to start. Poached eggs with a perfect hollandaise is another admirable feat to chase — not to mention when all of this is over, you could be the brunch hero for your friends. 
Whatever you decide to make at home during this unusual time, make use of what's available and enjoy yourself.