McDonald's Makes A Big Policy Change In Response To The Coronavirus Outbreak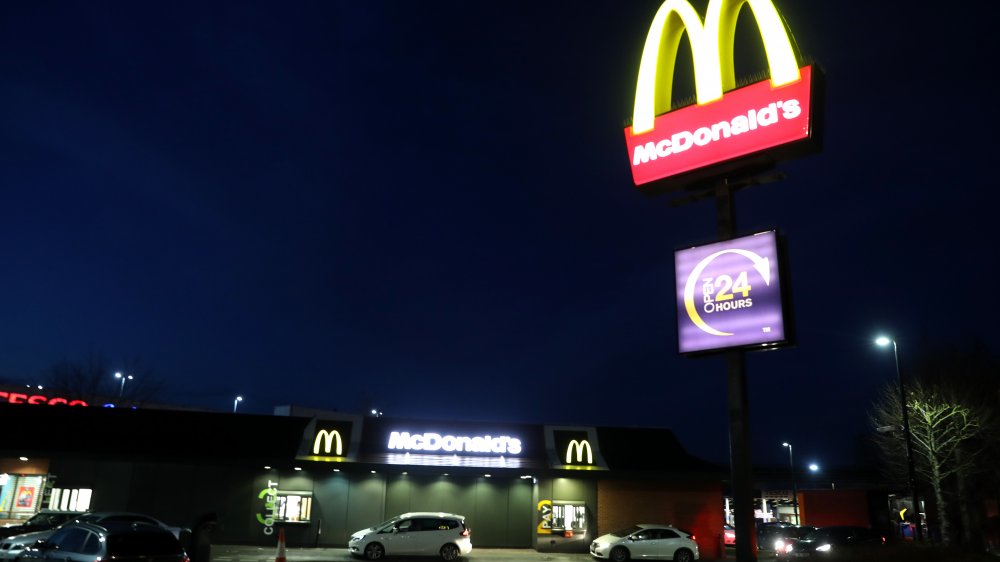 David Rogers/Getty Images
Yet another set of changes is coming to McDonald's fast food locations in response to the quickly-spreading novel coronavirus. The chain recently announced that it would be taking new, additional steps to ensure the health and safety of employees. Now, McDonald's employees themselves will be screened when they clock into each shift to continually evaluate their condition (via Business Insider).
Many restaurants have closed indoor dining and have shifted to take-out, pick-up, and delivery-only methods of providing food to customers. No evidence has been found that the novel coronavirus can be transmitted through food, and restaurants have taken additional sanitation methods to combat the pathogen too (via Market Watch).
It is, however, very important to wash your hands after handling packaging and before eating. The virus can survive on different surfaces for lengths of time ranging from three hours to three days depending on the material. This means that your food could be safe, but the virus could live on the packing itself.
Changes for McDonald's employees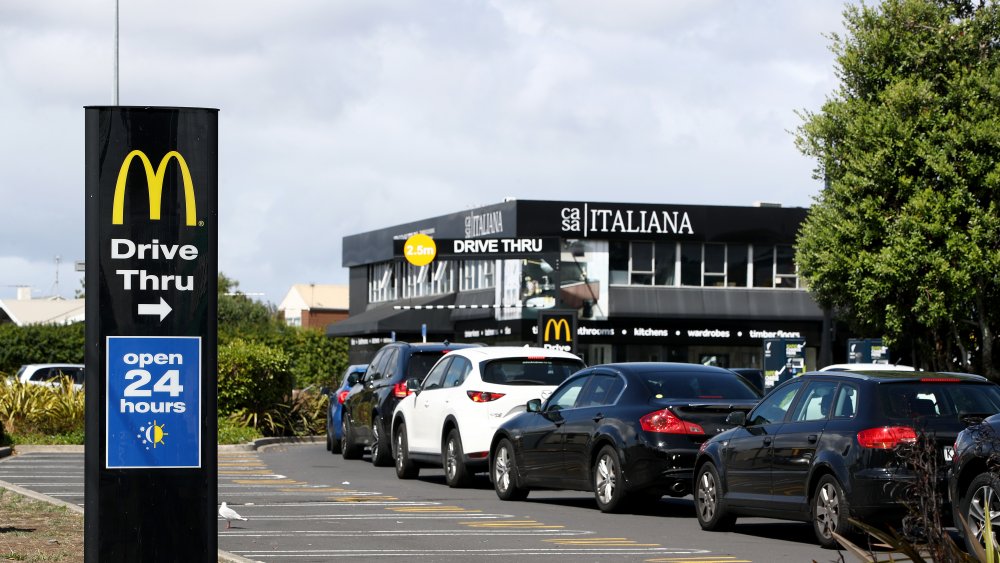 Phil Walter/Getty Images
To help slow the spread and flatten the curve, McDonald's new policy changes and wellness check-ins include temperature-taking for employees and a series of questions regarding symptoms. McDonald's vice president of U.S. communications explained that the chain had secured the necessary thermometers and was trying to get them to store locations as soon as possible.
The measures will be taken in all stores including both corporate and franchise locations. That means 800,000 workers will be analyzed through the wellness checks. Apart from temperature-taking, employees will also have to answer four questions at the start of every shift. Those questions include whether or not they are showing symptoms, if they have been diagnosed with the virus, if they've had close contact with a confirmed coronavirus patient in the past 14 days, and if a health care professional has advised self-quarantine due to potential exposure to the virus.
Anyone who answers "yes" to any one of the questions will have to leave work and cannot return until a medical professional has given them permission to return to work. Those who must take sick leave related to the coronavirus can receive up to 14 days' worth of paid sick leave.