Restaurant Chain Fires All Employees And Closes Due To COVID-19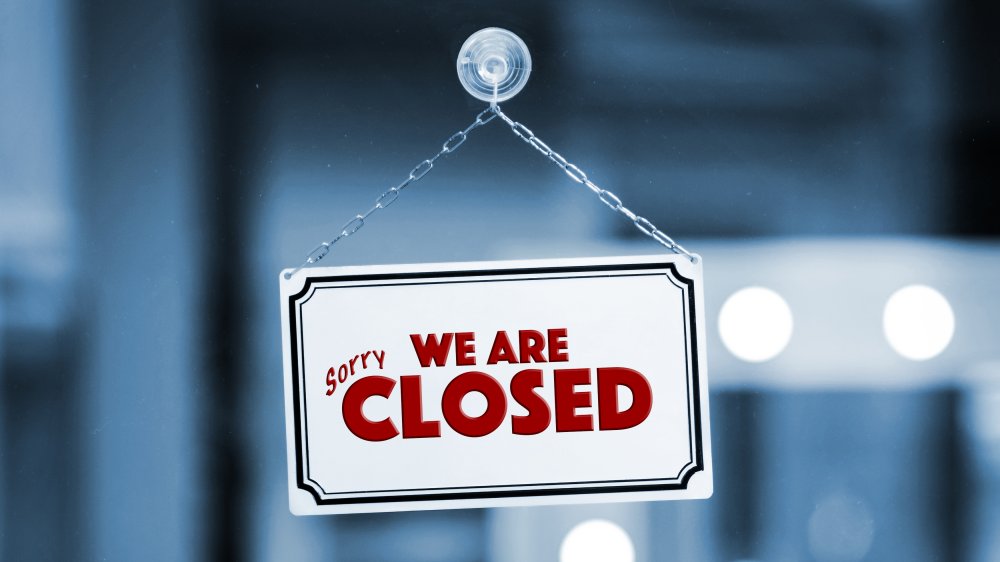 Shutterstock
According to WKYT, the restaurant chain, Logan's Roadhouse, has fired all employees while calling the novel coronavirus pandemic "unprecedented." All 261 locations have been closed, and the owners believe it is possible that they might not reopen after COVID-19 subsides.
At the beginning of March, CraftWorks Holdings, which is the parent company of Logan's Roadhouse, closed 37 restaurants which were considered underperforming locations. The company also filed for chapter 11 bankruptcy protection (via Nation's Restaurant News).
Landry's Restaurants, which includes two Rainforest Cafes, Yak & Yeti, and T-REX Cafe at Disney Springs and Walt Disney World's Animal Kingdom, has had to take similar measures. All employees were furloughed or temporarily fired without pay. Landry's Restaurants were down roughly $1 million in sales per day because of the novel coronavirus. It is not known whether or not the restaurants will reopen after the pandemic due to the expansive layoffs (via Walt Disney World News Today).
Restaurants that offer paid sick leave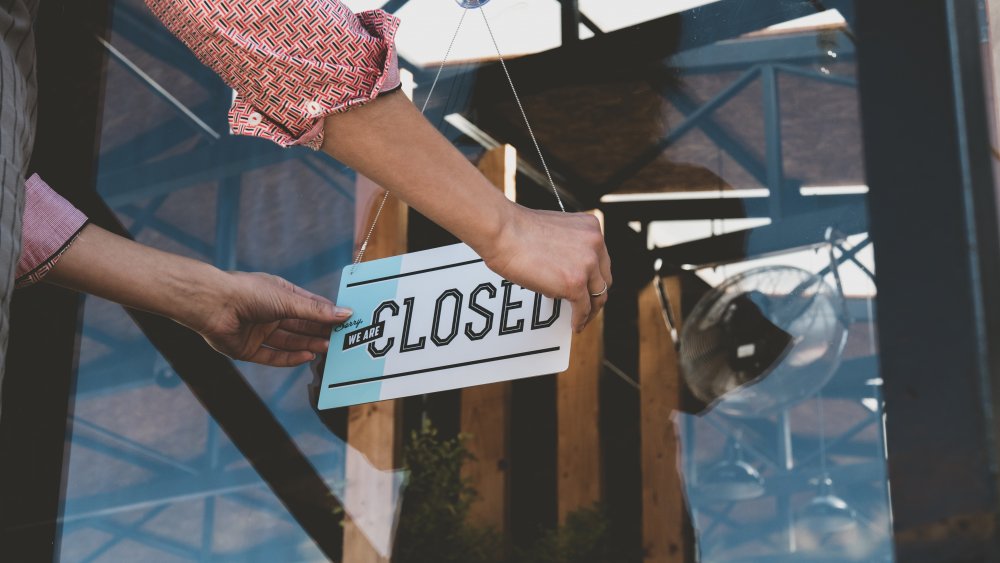 Shutterstock
While some restaurant chains have fired all employees and have completely closed due to the pandemic, and possibly will remain closed after the novel coronavirus passes, others have had a different response. Many restaurants with 50 employees or more have taken measures to enact a relief fund or other measures to pay employees. Among those chains are McDonald's, Starbucks, Chipotle, and Domino's, in addition to others (via Eater).
Cameron Mitchell Restaurants laid off 4,500 employees at 36 restaurants across 12 states. It also fired an additional 1,300 staff at 23 restaurant locations operated by a sister company. While the company has had to take drastic measures in response to the novel coronavirus, the restaurant company has also created a relief fund to help the staff and employees who were fired (via Dispatch).
Dunkin' does not have a corporate paid sick leave plan, rather leaving it up to franchise owners to decide what benefits employees will receive. Grubhub also does not have paid sick leave but has created a fund for drivers and employees. Other fast-food chains that have not clearly stated paid sick leave policies include Five Guys, Chick-fil-a, Wendy's, and Popeyes.
While everything is still in a state of flux, more and more of those in the restaurant industry might be affected. There are ways to support your favorite eateries, though, while they remain open.