How To Get A Carton Of Eggs For Free This Easter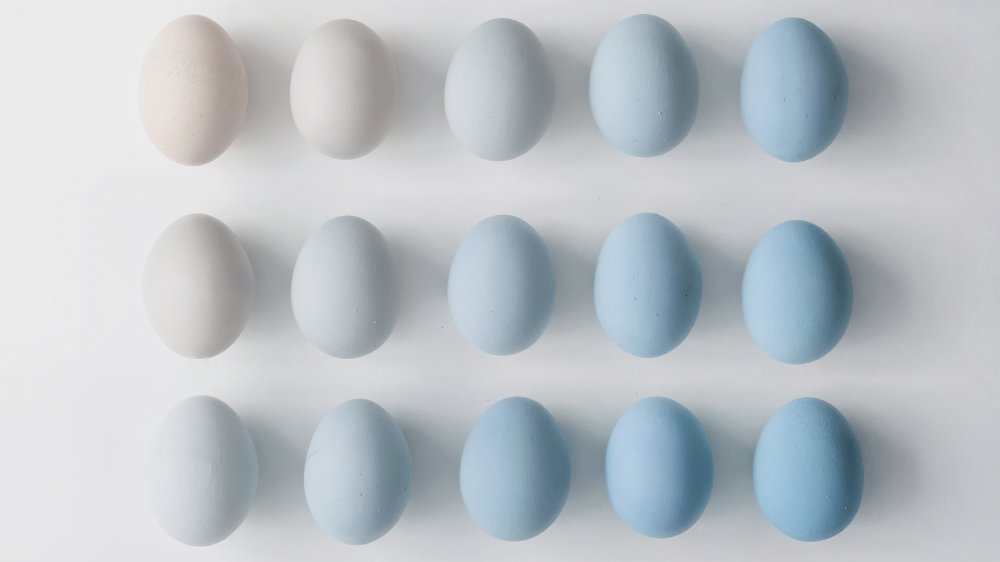 Shutterstock
Whether you celebrate Easter or not, there are plenty of reasons eggs are probably on your grocery list. Dyeing eggs is a fun way to brighten up your spring days, but trying your hand at curing egg yolks should also be on your bucket list for some seriously delicious recipes (via Splendid Table). They're also great to have on hand for any springtime bakes you have planned. No matter what's going on in your kitchen, Coupons.com has you covered with a free carton of eggs (via Delish).
Eggs are a staple for a reason, but springtime eggs are particularly special, which makes this deal even sweeter. According to the Center for Urban Education about Sustainable Agriculture, eggs are the herald of spring which have made them a central part of springtime in many cultures around the world. Apparently, chickens lay significantly fewer eggs during the winter. Egg production begins to increase as the hours of light in a day increase, which is the chickens' way of signaling the new season. So, grab a free carton and join in the celebration of spring flowers and pleasant weather.
How to get free eggs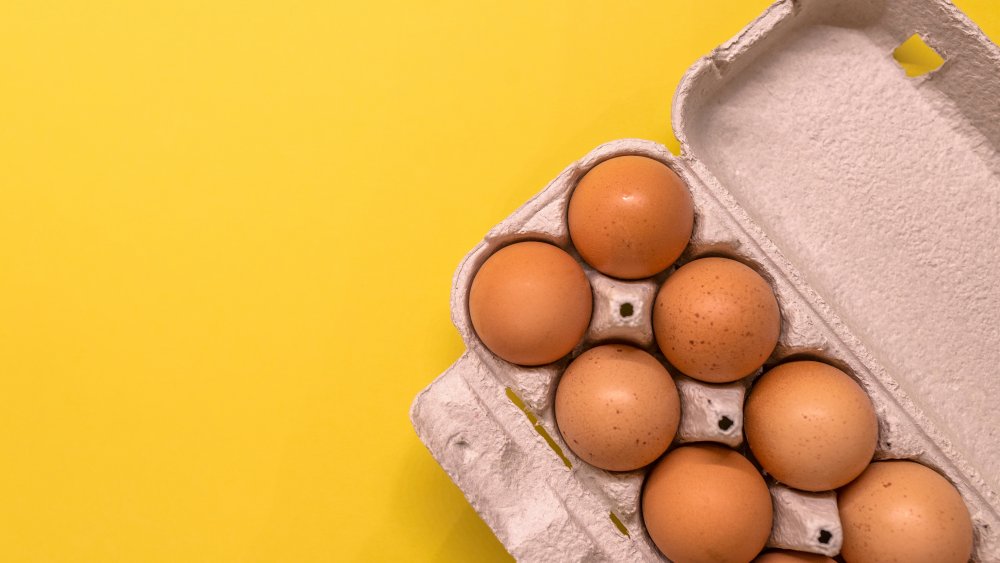 Shutterstock
Starting this week, Coupons.com is offering a coupon for a rebate on eggs. All consumers have to do is clip the egg rebate coupon within the Coupons.com app to use it. When they buy eggs between April 9th and 13th, they can then submit the receipt and the coupon on the app.
Customers can submit the receipt and coupon anytime before April 15th to get the $1.50 rebate, which is deposited into their PayPal account. The $1.50 is generally the price of a carton of eggs in most places, so the eggs will pay for themselves with the coupon. There's no minimum on PayPal to get the cash back either, so no worries there.
Many large retailers across the country are accepting this deal, so it's not hard to find a participating location either. Stores like Target, Walmart, Sam's Club, and Costco are included. Grocery stores also include Trader Joe's, Whole Foods, Safeway, Bi-Lo, Dollar General, Winn-Dixie, Publix, and many others.