The Tragic Death Of Mary Berry's Son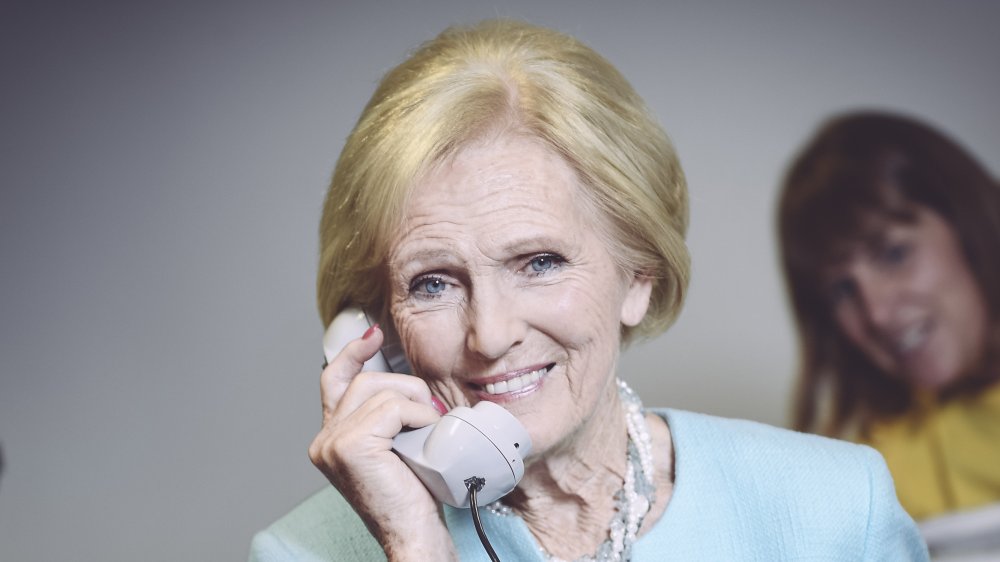 Gareth Cattermole/Getty Images
Mary Berry is an institution not just in her home country of Britain, where she is known as The Queen of Baking, but to those who know her around the world as the host of The Great British Bake Off. Offscreen, Berry is also known in Britain as a high-profile patron of Child Bereavement UK, a charity which offers support for parents who have lost a child, or for children who have lost a parent. Berry and the charity have a special connection, because Berry lost her son William in 1989 when he was just 19 in a tragic car accident.
Berry says William had arrived home the day before, and that she was so excited to see him that she made a special dinner for the family. The next morning, William asked his parents if he could borrow their car (via Mirror). "I remember it well. It was a Saturday and he nipped out to get The Times because it had a feature on Business Studies and that's what he was studying in Bristol. He went out with Annabel and it was a beautiful sunny morning," Berry told Piers Morgan during an interview (via The Independent).
Mary Berry still remembers the day she lost her son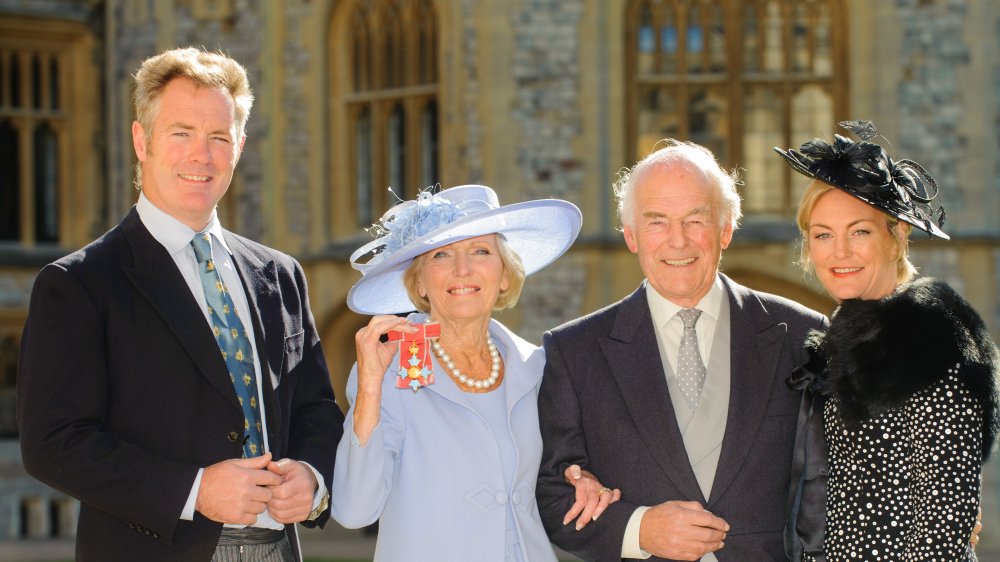 Wpa Pool/Getty Images
Berry then says that about 1 p.m. later that day, she heard a noise. "The doorbell rang and a policeman was there. Immediately, I knew why. He said, 'There's been an accident and I'm sorry to say your son is dead'." She told Morgan that she remembered thinking that her daughter Annabel was all right. "So Paul [Hunnings, her husband] came home and we went to the hospital and I can remember endless corridors and then all of a sudden out of the corner of my eye I saw a pink tracksuit and Annabel running down the corridor. Mud on her, but there she was, perfect. I thought, 'We're very blessed that we've got Annabel and Thomas, but we don't have William'," she said.
"We were lucky to have two other children. Imagine if you have one child and you lose it. I think it brought us all terribly close together," Berry said.
But Berry still has her moments. In a 2017 campaign for Child Bereavement UK, Berry was asked what she would do if she had one more minute with her son. In the ad, she shared, '"If I could have one more minute with William, what would I say to him? I would thank him for being a brilliant son" (via Good Housekeeping).