The New Dairy Queen Blizzards That Have Everyone Talking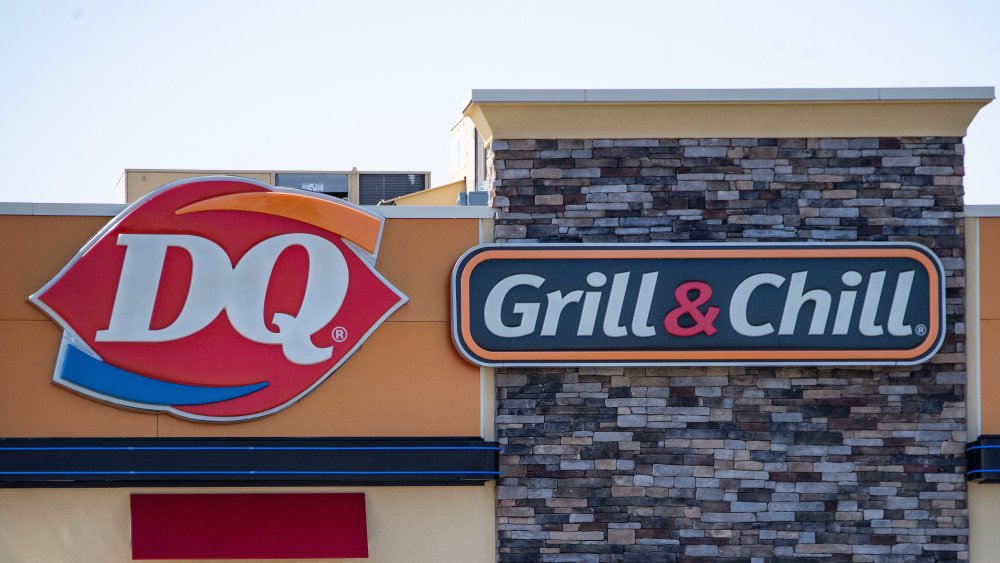 Jim Watson/Getty Images
It seems like there's always something new and delicious to try at Dairy Queen. This month is no different either. The fast-food chain just announced its summer menu of Blizzard flavors, and there are plenty of reasons to get excited. While most of the new Blizzards will not be available until summer, you can still rely on a few featured flavors to hold you over until those sweltering months arrive (via Delish).
The flavor of April is Brownie Dough, which features brownie dough pieces, chocolate chunks, and chocolate fudge swirled into the chain's famous soft serve (via Diary Queen). It's a very chocolatey treat for anyone with a major need to curb a chocolate craving. The Royal Rocky Road Trip is another limited-time Blizzard to add to your Blizzard bucket list. This sweet treat includes brownie pieces, peanuts, and cocoa fudge blended with vanilla soft serve. In the middle, there's a marshmallow center for a little surprise with every bite (via Dairy Queen).
Start planning your summer Blizzard flavor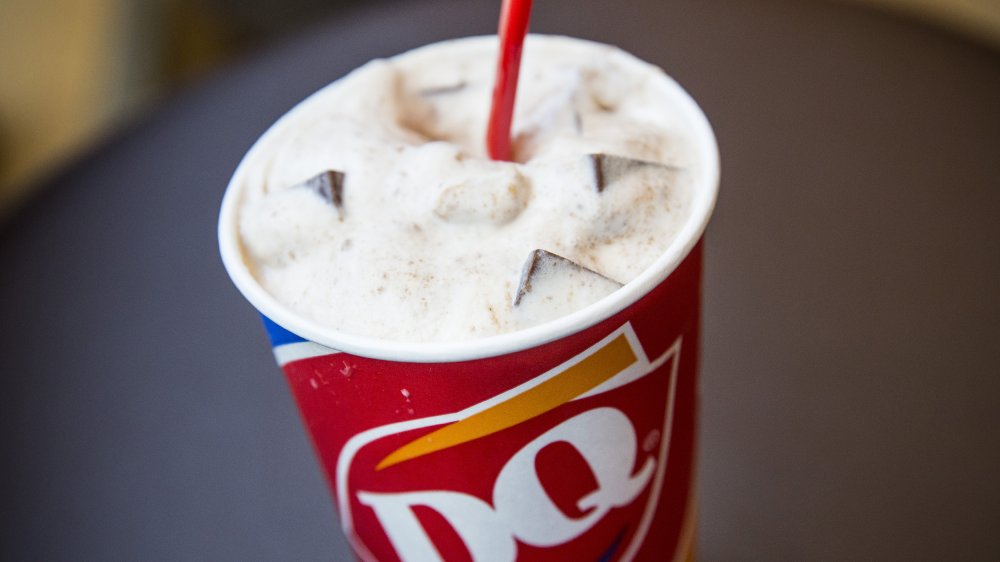 Andrew Burton/Getty Images
As far as the summer goes, the lineup is amazing. For starters, there are two classic favorites that are making a comeback. S'mores and Cotton Candy Blizzards will be featured on the summer menu again this year, and we doubt anyone is complaining about that.
The four new flavors that are staging their appearance in the coming months are Oreo Cheesecake, Frosted Animal Cookie, Raspberry Fudge Bliss, and Wonder Woman Cookie Collision Blizzards.
While Oreo Cheesecake is not exactly original since there's been some kind of combination of those two sweets in a Blizzard from time to time over the years, it's a great duo. This iteration includes Oreo cookies and cheesecake pieces swirled into vanilla soft serve. Yum.
The Frosted Animal Cookie Blizzard has really grabbed our attention. The Blizzard is made with pink confetti icing swirled into the soft serve and frosted animal crackers pieces blended in too.
Another pink treat, the Raspberry Fudge Bliss Blizzard, is made with vanilla soft serve, raspberry pieces, chocolate chunks, and fudge pieces. It sounds like a perfect pair that's balanced well with the fruit and chocolate.
Finally, the Wonder Woman Cookie Collision is most likely queued up for the August 14 release of the new Wonder Woman movie. The soft-serve ice cream will have fudge as well as chocolate chip cookie dough and chocolate cookie dough battling it out for customer satisfaction.
Another new Dairy Queen drink to get excited about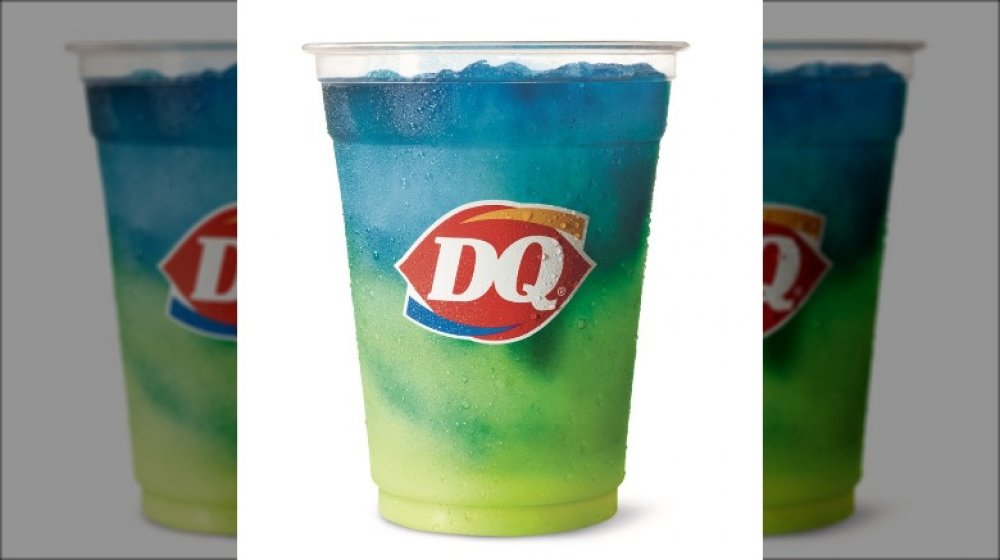 Dairy Queen
If a creamy, dreamy Blizzard isn't what you're looking for to quench your thirst on a hot day, Dairy Queen's still got you covered. The new Lemonade Twisty Misty Slush is as colorful as it is refreshing. This icy beverage is made up of blue raspberry and regular lemonade flavors, which produces that oh-so-psychedelic vibe of swirled blue, yellow, and green.
According to Delish, this taste treat is already on menus (though availability does vary by location), but it is a limited time offering. What we're saying here is you won't want to want too long to sample this sweet and sour Slush.