This Is How You Make Ina Garten's Easy Pasta Recipe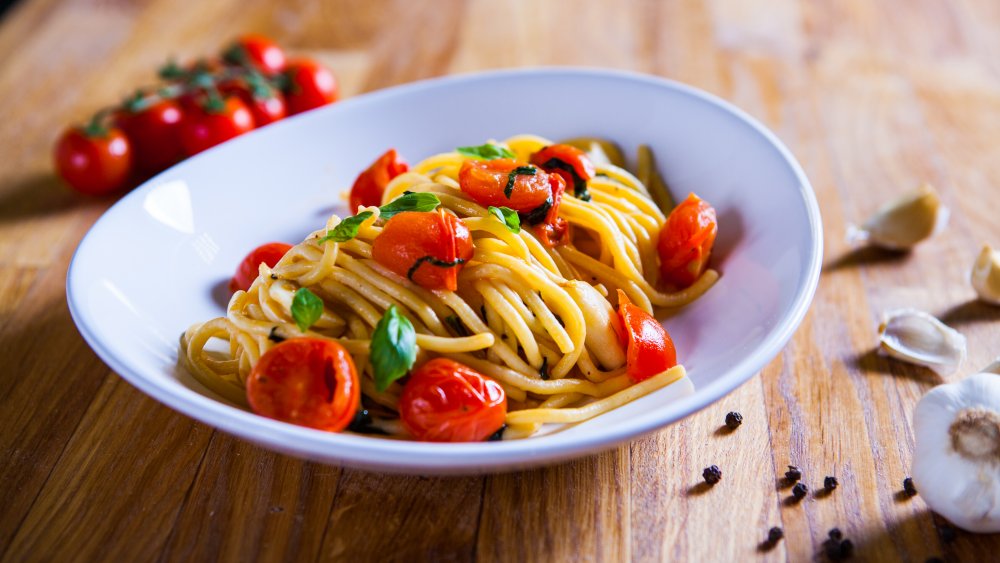 Shutterstock
Ina Garten is a beloved culinary queen with good reason. Her recipes are always delicious and she makes everything look so easy, even if it is a challenge. Luckily, one of her easiest pasta recipes, Summer Garden Pasta, is perfect for spring and summer (via PopSugar).
There are a million ways to make the most of fresh tomatoes, but Garten's Summer Garden Pasta really lets the fruit sing. She pairs simple ingredients to let the fresh, quality products stand out.
All you have to do is slice fresh cherry tomatoes and marinate them in olive oil, salt, pepper, garlic, and red pepper flakes for around four hours. Marinating the tomatoes does call for some time, but if you do it just before preparing for a long summer cocktail hour that turns into several hours, the time will fly.
Once the tomatoes are done, quickly boil some angel hair pasta and toss it with the marinated tomatoes, some fresh basil and a bit of grated parmesan cheese. 
Other pasta recipes by Ina Garten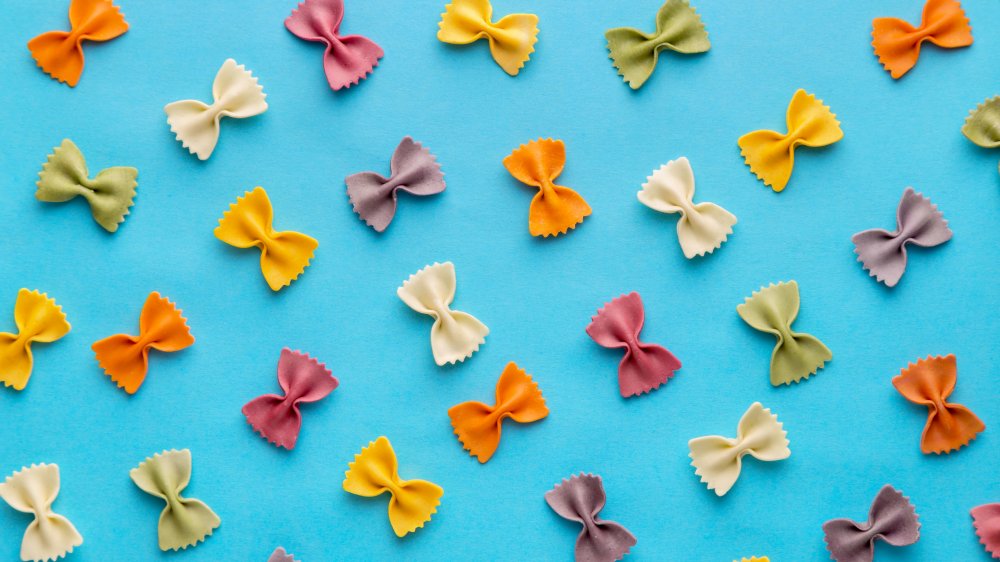 Shutterstock
If marinated tomatoes with fresh basil and cheese does not sound like your kind of pasta, there are tons of other easy pasta recipes by Garten. From baked pastas like macaroni and cheese to tomato and eggplant, she has mastered all kinds of pasta recipes. Her baked pasta with five cheeses is another delectable pick (via Barefoot Contessa).
For other no-bake pastas that call for tossing the pasta with some fresh veggies or other delicious, luxurious ingredients, try her Pasta, Pesto, and Peas recipe or the Tagliarelle with Truffle Butter (via Barefoot Contessa). Both are easy, fast, and flavorful (via Barefoot Contessa).
To cut down on the time for either of her other no-bake, easy pastas, get premade, store-bought items like truffle butter or jarred pesto. These ready-made items will save you time on making a compound butter from scratch or even pulling out the food processor to whizz up your own pesto.