The Real Reason This Customer Bought A Donut For $1,000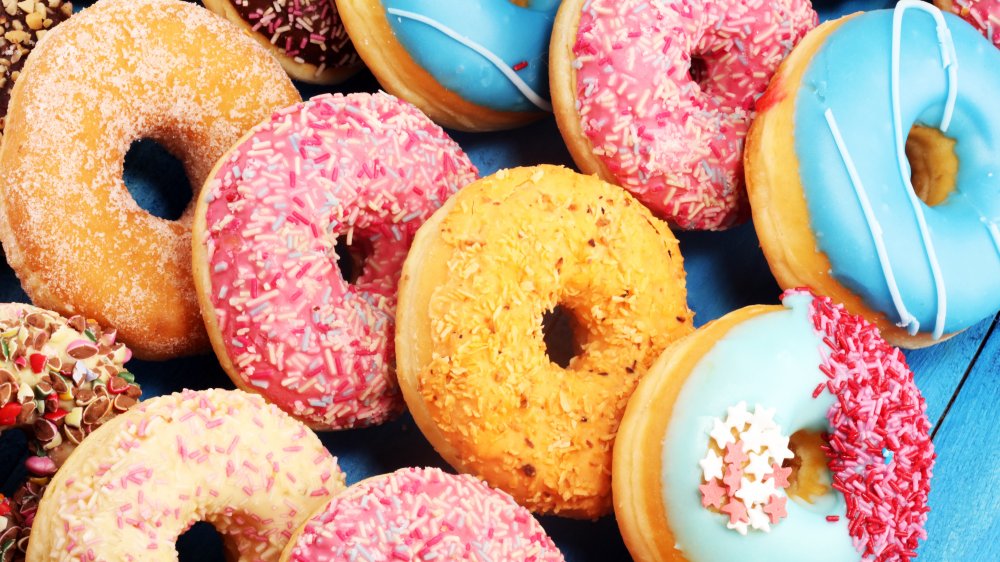 Shutterstock
On Wednesday, April 15, one customer bought a single custard donut for $1,000, and the staff at Tremont Goodie Shop, a bakery in Arlington, Ohio, was left speechless and in tears. The regular who had been visiting the shop for some 40 to 50 years wanted to help support the store (via Fox News).
Tremont Goodie Shop was only getting less than one-third of its normal business due to the novel coronavirus. The customer had stopped visiting for a while to lose weight, but he said he wanted to help support the shop.
"He called and asked us if he would be able to give us $1,000 for his doughnut," said Emilie Smith, the manager of the family-owned bakery. "I got choked up. He asked again 'would that be ok?' because there was silence on the line. I choke out, 'yes, of course, it would be ok! I never expected that."
The store posted to Facebook that the customer purchased the single custard donut for $1,000 to help keep them in business. They also explained what a blessing the money is for helping them during the pandemic (via Facebook).
The regular is a welcome sight at the bakery
The customer has been a beloved regular for many years, and has always been one for little random acts of kindness like bringing pizza to the staff. Smith described him as someone who lights up a room when he comes in, and they are sharing their love and appreciation too. His latest contribution has had a lasting impact too. Several customers have commented on the act of kindness with positivity and support.
Since he bought the donut, there's been an increase in sales at the sweet shop. Orders have been pouring in online and by phone from locals. Smith even said that one customer left a $100 tip for the employees. A single act of kindness from one customer with a big heart has spread quickly and is helping the shop as they keep moving forward through challenging times.
To top it all off, the staff packaged up his take-out donut order in a white paper bag with a little red heart drawn on the top of the bag where it was folded over. The post has been shared more than 100 times on Facebook and has been liked more than 1,100 times.