The Most Ordered Takeout Foods In The Country Will Surprise You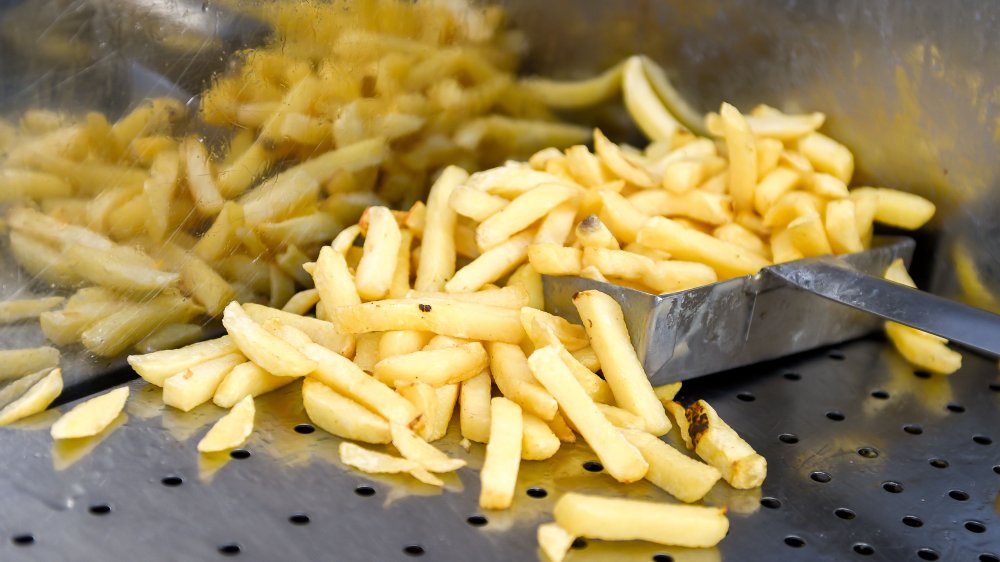 Philippe Huguen/Getty Images
Do you remember the last time you ate out? We don't either, which explains why the numbers of diners having their meals at restaurants dove 95 to 100 percent by March 22, or about the time lockdowns and shelter-in-place orders were issued around the country, according to data from online reservation system OpenTable. Before the pandemic (and when COVID-19 was just around the corner), restaurant reservations had declined by 10 to 20 percent (via Yahoo Finance). 
Just because we haven't been eating out doesn't mean we've lived exclusively on our own cooking, and this also means we've seen the backs of the Uber Eats delivery folks more than we have our friends and relatives since the lockdown started. This puts the delivery company in the position to tell us what America has been eating since the lockdown started, and the most popular delivery items probably aren't what you think. 
French fries are the most ordered takeout item in 10 states, making them the winner across the country. Sure, fries are delicious, but by the time they've sat in the Uber Eats driver's insulated pouch, they'll be nothing but a soggy pile of potatoes. No matter though, the folks in Arizona, Colorado, Florida, Illinois, Indiana, Ohio, South Carolina, Utah, Virginia, and Washington don't seem to mind (via Daily Meal).
Pad thai is the second most popular takeout food during the pandemic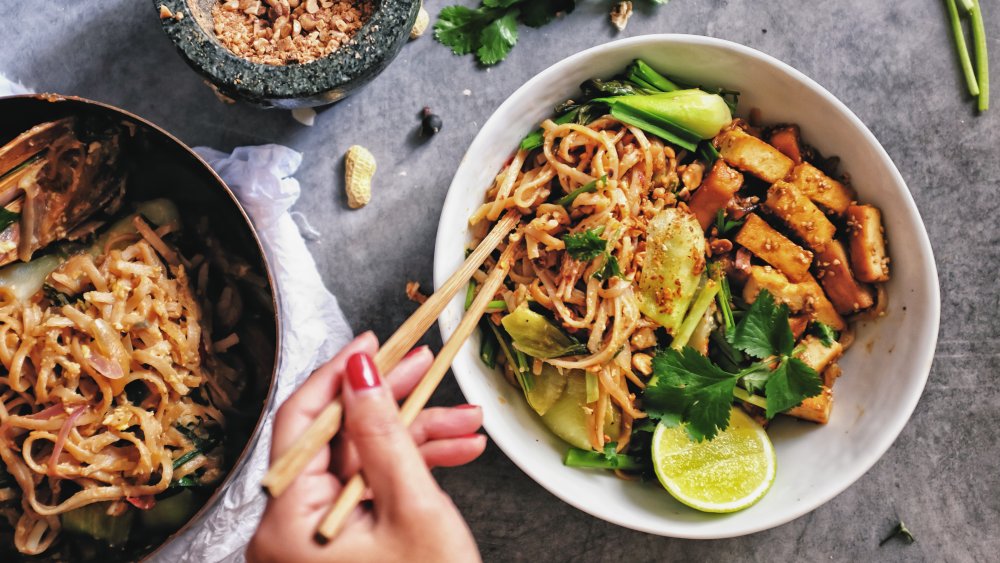 Shutterstock
The second most-ordered dish from Uber Eats (and a distant second to french fries) is pad Thai, the Thai noodle dish which embraces a range of spicy, sour, sweet, and salty. Perhaps even more surprising than salty fried potatoes, Uber Eats reports that pad Thai was the most requested dish in Georgia, Kentucky, Michigan, Tennessee, and Texas. 
Because of the pandemic, Uber Eats says the number of self-serve signups by restaurants grew tenfold in the period between March 12 and March 19, and its small and medium business sales teams have added more than 2.5 times more restaurants than it typically does in an average week. Because Uber Eats has been so busy, it will be the only part of Uber's business that will see a boost during the pandemic, which has seen many shops and restaurants close (via Yahoo Finance).