The New Aldi Wine Everyone Is Talking About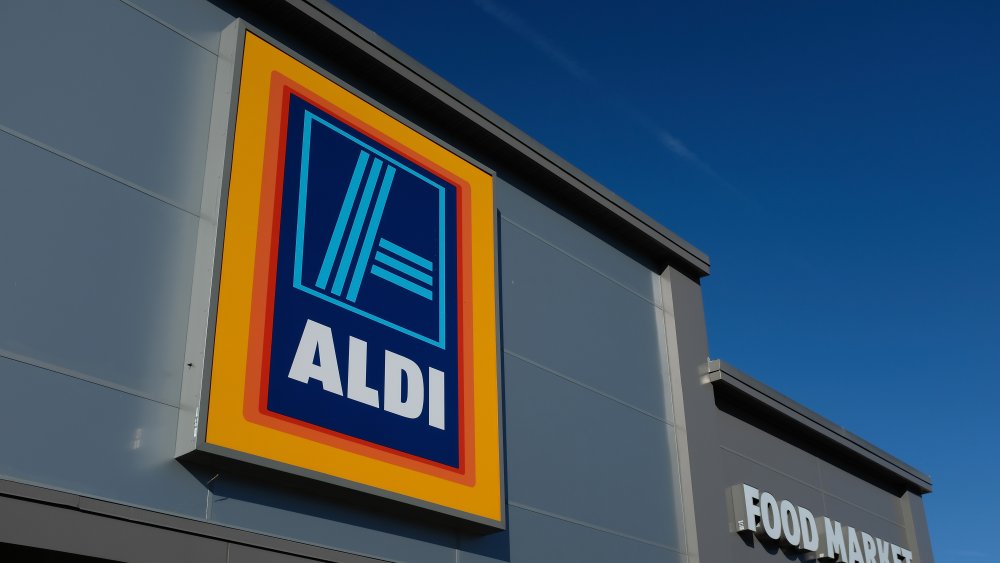 Sean Gallup/Getty Images
Aldi just dropped a new wine — and it has already caught everyone's attention. The budget grocery store is known for its deals and some great finds on its shelves, but this new wine is really a steal. Just in time for warm weather, the grocery store chain is releasing a new sweet peach wine. It's just the latest addition to their existing line of seasonal wines like mango Moscato and peach bellinis (via Delish).
Like everything else at Aldi, this wine is a bargain at about $3.49 per bottle (depending on your location). While this type of wine might cost more at other stores, the price point is certainly one reason to give it a try, even if you would not normally go for a sweet, fruity wine. Keep in mind, this is a seasonal product, so now's the time to pick it up (via Bolde).
This seasonal wine is a part of the Pacific Fruit Vineyards collection by Burlwood Cellars. The peach flavor is getting a lot of the love and praise from those who have tried it, but there are other flavors available too. Other fruity flavors include apple, watermelon, and pineapple.
What to know about the new Aldi wine
The new sweet peach Aldi wine is made like any other wine — with grapes — but the natural peach flavor is added in later to give it a lift. Delish notes the wine would be great for charcuterie boards, and we think so too. As a sweet wine, it could easily be mixed in with fresh fruit for a great sangria. The light sweetness could also be a nice complement to sharp cheeses and nuts on a charcuterie board.
When the dog days of summer come along and the heat is nearly unbearable, this sweet wine would probably be great blended with some ice and a little bit of citrus juice. The possibilities for this wine are really only limited to your own imagination — and your home bar.
If you really think ahead, you could stock up on a few extra bottles of the sweet apple-flavored wine for winter. It might be perfect for an extra boozy take on mulled wine or spiked apple cider.
Finally, it might also be worth trying the Dole Whip recipe that Disney just released with some of the pineapple flavored wine added in for a lightly alcoholic touch.