The New Pizza Snacks From Aldi Everyone Is Talking About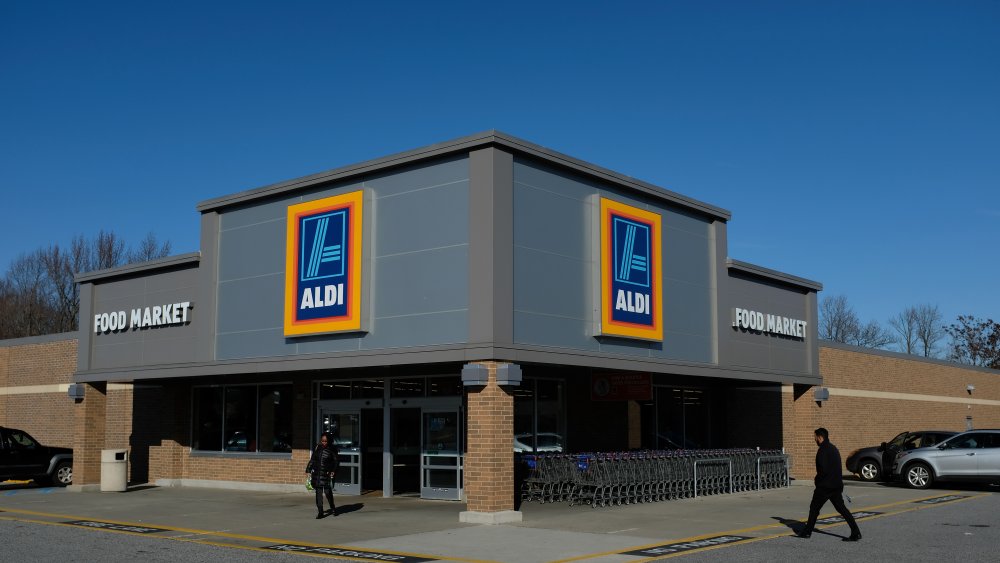 Sean Gallup/Getty Images
When it comes to healthier pizza, cauliflower is a miracle worker. Aldi just took it to new heights, though. The latest, and maybe the greatest, hidden gem at Aldi is their new freezer-department release. The pizza snacks the grocery store just dropped are, yes, pizza bites wrapped up inside a cauliflower crust (via Delish).
Thanks to the cauliflower crust, these new pizza bites are completely gluten-free. That makes Aldi something of a hero for those who have to avoid gluten. And while cauliflower products tend to have a healthier spin on most things, it's still worth reading the label. Just because these snacks are something of a Totino's Pizza Roll wrapped in a cauliflower crust doesn't necessarily mean they're a health food.
Here's what you need to know about everyone's new favorite (and delicious) Special Buy.
Aldi's new Mama Cozzi's cauliflower pizza snacks come in two flavors
So far, the consensus on Aldi's new Mama Cozzi's cauliflower pizza snacks is that people are very excited for them. Aldi fans can't wait to pick up a few bags to store in the freezer and one to pop in the microwave as soon as they get home. And since they are Special Buys, you're going to want to get a hold of them while you can.
The cauliflower pizza bites will be available in two beloved and classic flavors. The first is uncured pepperoni, made with pork raised without antibiotics. The pillowy cauliflower pizza bites will be filled with tomato sauce, pepperoni, and mozzarella cheese. The second flavor is three-cheese, which again includes tomato sauce as well as mozzarella, romano, and provolone cheeses.
Even if you are someone who loves toppings, chances are one of these two flavors is close to your heart too. Just to top off an already great new product, the 12-ounce bags of cauliflower pizza bites only cost around $4.99 depending on your Aldi location.
How Mama Cozzi's cauliflower pizza snacks stack up nutritionally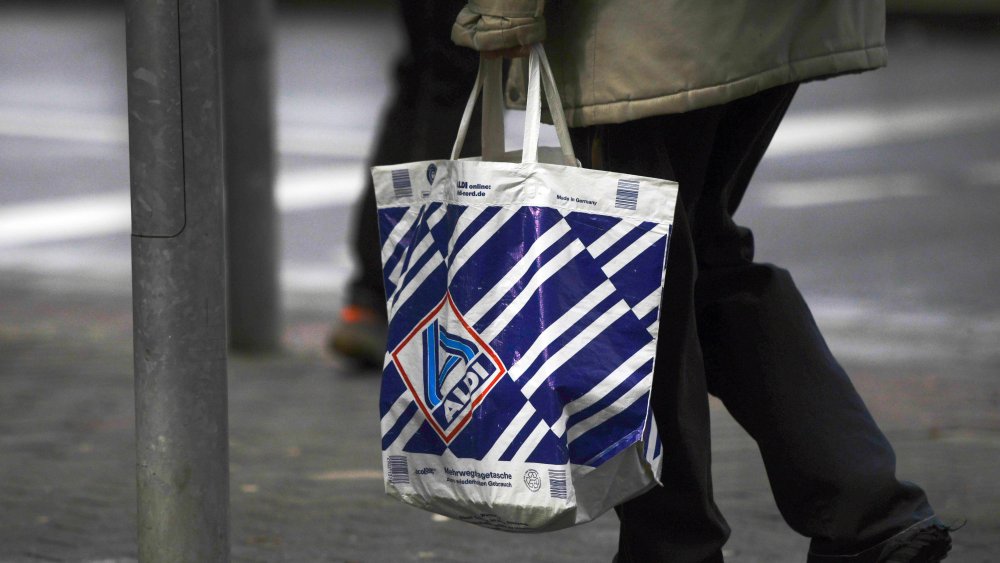 Ina Fassbender/Getty Images
Thanks to Aldi Reviewer, we now have all the nitty gritty details on what's really in Aldi's new Mama Cozzi's cauliflower pizza snacks. As we said, just because something is made of cauliflower doesn't make it a health food, and Aldi Reviewer points out that these bites actually have almost as many carbs (28-29 grams) as the Totino's version does at 30 grams. They also pack more sodium that Totino's. However, if you don't eat gluten, these will be your savior. 
Depending on which flavor you choose, you're looking at 210-230 calories per five-piece serving, 9-10 grams of fat, 4.5-5 grams saturated fat, 400-410 grams of sodium, 3-4 grams of sugar, and 7 grams of protein. 
At the end of the day you're getting a gluten-free pizza snack with a (tiny) serving of vegetables, so that's a win no matter what, right?