This Is The Trick To Making Chipotle's Guacamole At Home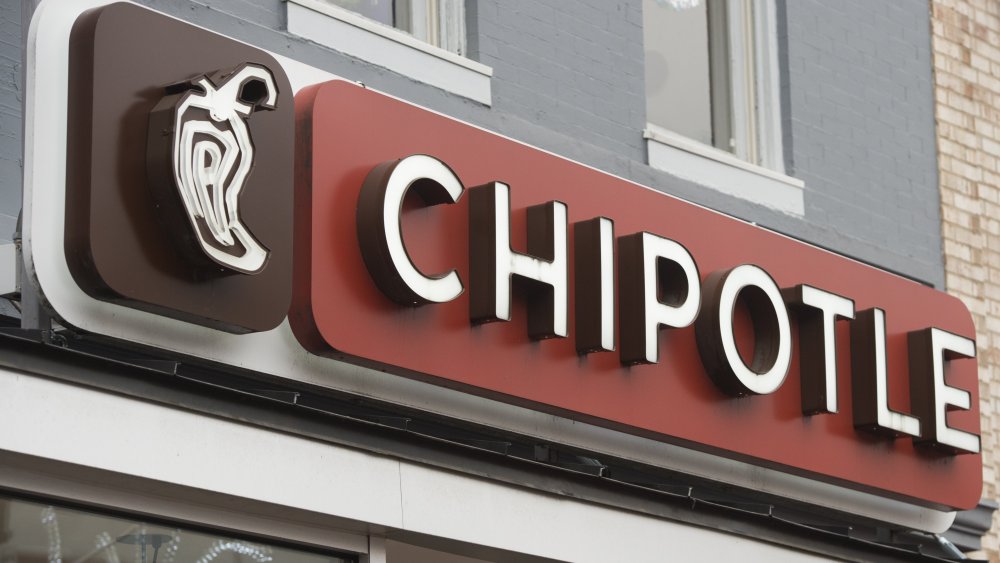 Saul Loeb/Getty Images
Chipotle fans, rejoice. The head chef of your favorite build-it-yourself Mexican chain just released not only the recipe, but an entire demonstration on how to make their super popular guacamole. In addition to the original method, Chef Chad Brauze also created a few of his favorite takes on the tried-and-true recipe.
While everyone clearly loves the original Chipotle guacamole — enough to consistently pay extra for it — the variations Chef Brauze shared sound delicious too. He shared a superfood edition, a souped-up and colorful take, and his own family's favorite version of the guacamole. The new recipes vary enough that it might be time to have a guacamole buffet, or even build-your-own guacamole with all of the toppings to choose from (via Insider).
The best part of this entire reveal to Chipotle die-hards is that the beloved guacamole is just in time for Cinco de Mayo, the somewhat appropriated holiday that most Americans take part in (via Today).
How to make Chipotle's guacamole at home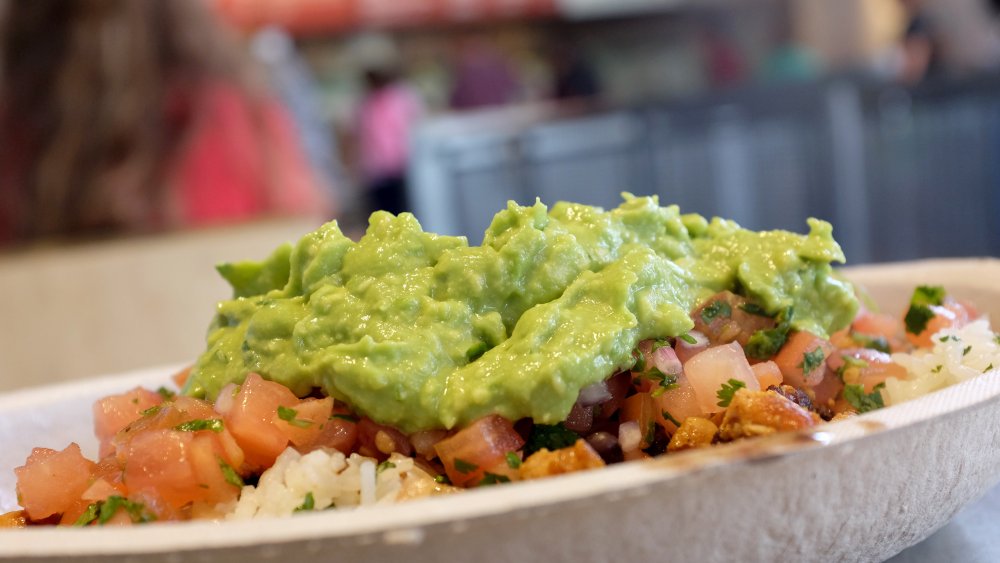 Joe Raedle/Getty Images
To make Chipotle's famous guacamole at home, you'll only need a few ingredients. Chef Brauze even encourages using what you have on hand and explained they do that in the kitchen often. But, for the real deal, you will want to use two Hass avocados, a quarter cup of finely diced red onion, two teaspoons of lime juice, two tablespoons of finely chopped cilantro, half of a diced jalapeno with the seeds, and a quarter teaspoon of salt.
To make the guac, the chef used a strong whisk to mash the avocados and avoided using a spoon or fork, as the whisk results in a super smooth consistency with a few small chunks here and there, which will give it that authentic texture. He also noted that is is very important not to mash the aromatic ingredients like the onion or jalapeno. He said that when these are mashed, it causes the flavors to get lost in the mixing bowl rather than bursting in your mouth as you take a bite. So after you combine everything else into a bowl, you'll want to carefully stir in these ingredients.
To make his other takes, Brauze simply added hemp oil and seeds for the superfood guac. The bright, fancy variety included pomegranate sprinkled in along with Cotija cheese, pepita seeds, and smoky Chipotle chili adobo. Finally, his family loves the original with ranch dressing stirred in for even more flavor and creaminess.