The Important Reason This McDonald's Reopened Its Drive-Thru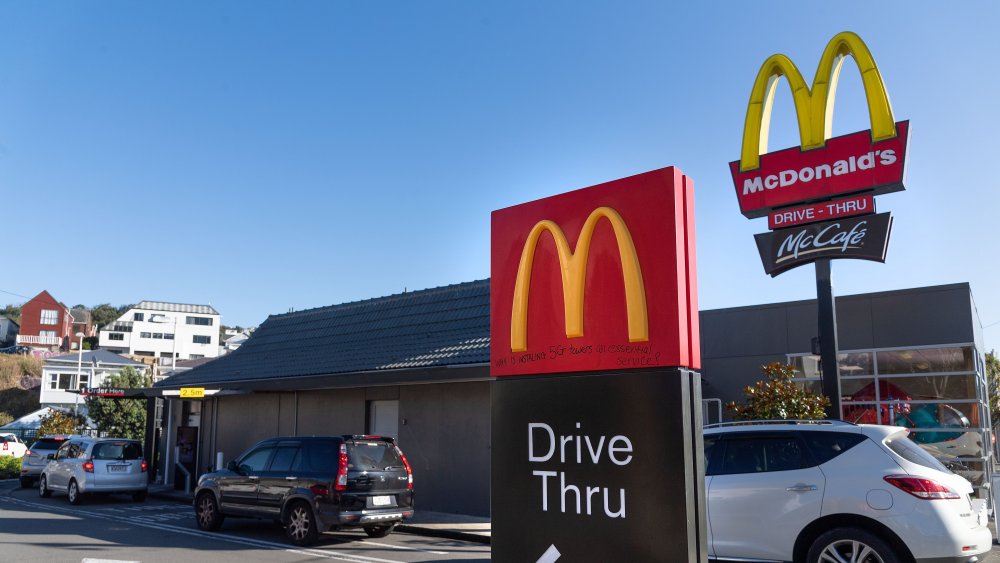 Marty Melville/Getty Images
McDonald's is one of the world's most recognized brands, sharing cheeseburgers and fries with the masses with about 34,000 locations across 118 countries and territories (via McDonald's). Unfortunately, being a giant of the industry means nothing to the SARS-COV-2 virus that causes COVID-19. United States same-store sales dropped by 13 percent in March and were hit even worse overseas with European markets plunging 34.7 percent over the same month (via CNBC). Yet despite these hits, the organization has still worked to give back to local communities. 
McDonald's recently announced a special running from April 22 to May 5, providing a free breakfast or lunch meal for first responders such as firefighters, police, and emergency medical providers. Unfortunately for overseas fans of the Golden Arches, this meal only applies if the restaurants are open — but in the United Kingdom, McDonald's restaurants are closed. While the United States locations have limited both their menu options and their lobby seating, U.K. fast-service restaurants have taken more drastic action (via Reuters).
You won't be able to get fries with that, though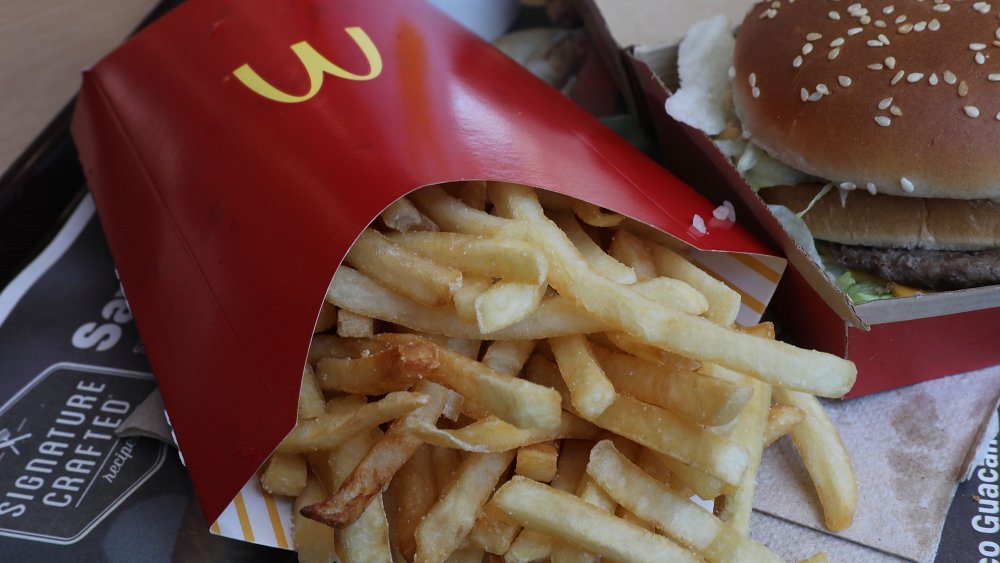 Joe Raedle/Getty Images
McDonald's locations across Britain and Ireland were first limited to takeout food and drive-thru, shutting down seating areas but still leaving stores open. This decision quickly evolved following the pandemic's viral spread and the organization shut down all 1,270 UK locations, announcing the closure on March 22 via Twitter. While these restaurants remain closed for food service business, one Leicester location has reopened for a very important cause. 
On April 24 McDonald's announced, "We are proud to be supporting the @DHUHealthCare testing programme at our Meridian Business Park Drive Thru in Leicester." This reopening has been announced to provide drive-though testing for National Health Service (NHS) workers for the novel coronavirus (via Fox News). The repurposing of the business infrastructure follows the McDonald's corporations' current commitment to the community. As shared by a company spokesperson, "Despite restaurants remaining closed, employees and franchisees have continued serving their local communities and supporting national organizations, helping those that need it the most."