The Aldi Shopping Tool You Should Be Using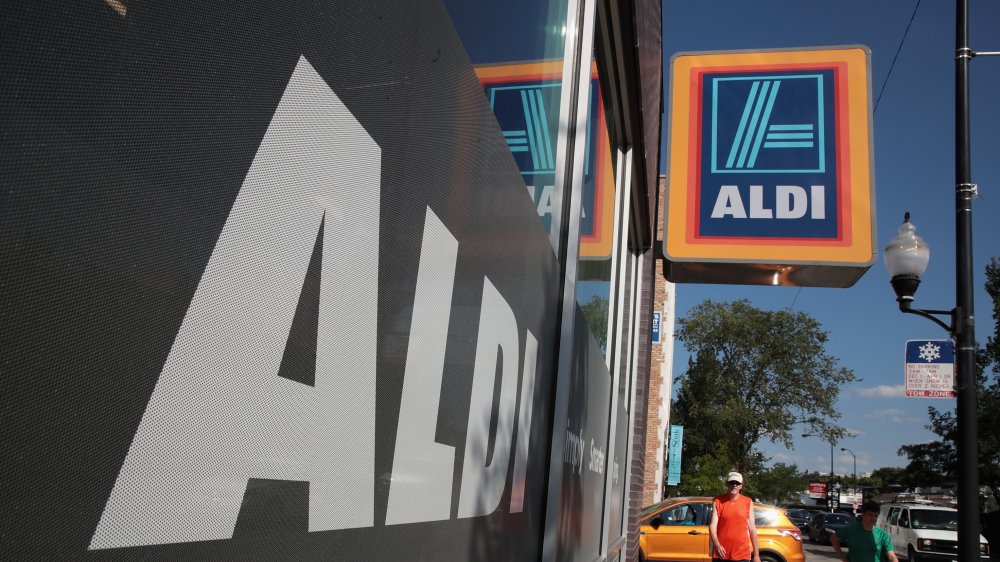 Scott Olson/Getty Images
If you're an Aldi fanatic, then chances are you know most of the store's quirks and perks. From needing a quarter to use a shopping cart to some of their amazing deals and exclusive food finds, there's a lot to like at the store. While we love spotting some of their new products on the shelves when we shop, sometimes a heads-up in advance is nice. That's exactly what Aldi's super-handy shopping secret provides (via Reddit).
A lot of grocery stores have pamphlets, emails, apps, in-store ads, and more to let their customers know about upcoming sales or items that will be featured during any given week or month. Aldi's approach is less obvious, but once you know about it, it is certainly worth checking out. 
Customers who visit Aldi's website can peruse a sneak peek by checking out what amazing goods will be available at your local Aldi very soon. Essentially, every week the chain posts an updated ad for what's ahead. All you have to do is look at the "Weekly Specials" tab and select Upcoming Aldi Finds.
What you will find with Aldi's shopping tool
The ads can vary between locations slightly, whether it's a difference in prices or availability of some products. There are also websites, like The Weekly Ad, which compile a few of the current and upcoming weekly ads for people to look through. These weekly ads for the upcoming items that the stores will have gives customers an advantage so they can get anything on the list they want early before it sells out.
Many of the items that find their way into the Aldi Finds Sneak Peek primarily include seasonal items. Other items like clothing, food, and drinks are also featured, but the seasonal items typically take top billing. Seasonal items can revolve around upcoming holidays like Father's Day, Christmas, or Halloween. Customers can even find items for general seasonal activities like gardening, swimming pool-related items, or outdoor activities for summer (via Aldi).
You never know what you'll find at Aldi or on the Sneak Peek ad page of the website. It's worth taking a look before visiting the store and shopping so you know what to browse or ask for.