Why McDonald's Employees Are Suing The Fast-Food Chain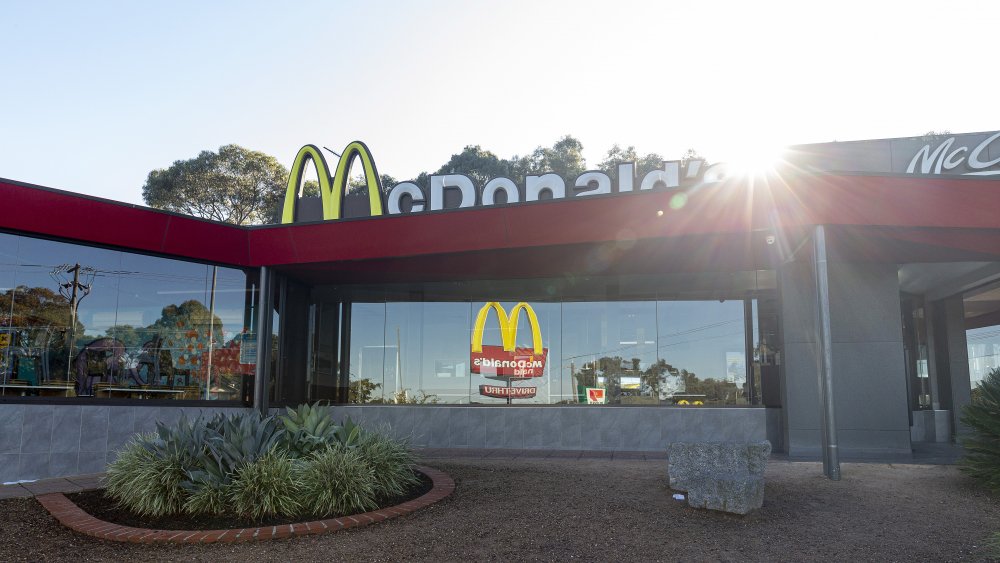 Daniel Pockett/Getty Images
From ripped-off kiddie characters shrouding its past to a recent $26 million settlement over complaints of cheating workers out of wages (via NPR), McDonald's is no stranger to scandals and lawsuits in its decades-long history. But its latest wave of allegations are related to a brand-new set of concerns caused by the COVID-19 outbreak.
On May 19, two sets of complaints were filed in California and Illinois, each with similar charges being leveled at the corporation (via The Mercury News). The West Coast accusers, from Los Angeles, Monterey Park, and San Jose, "filed with the California Labor & Workforce Development Agency and CAL/OSHA," allowing McDonald's a window of 33 days to make corrections — if not, the company could be sued by California or the workers themselves "for each violation committed against each employee."
The problem, they say, is that the fast-food outlet continued "engaging in a pattern of behavior" wherein employees were not properly protected in the face of COVID-19, leading to unsafe conditions (via Law360). According to The Mercury News, those alleged behaviors include employees not being notified that co-workers had shown symptoms of or had been diagnosed with the virus, which then spread to others.
Behind the Chicago lawsuit against McDonald's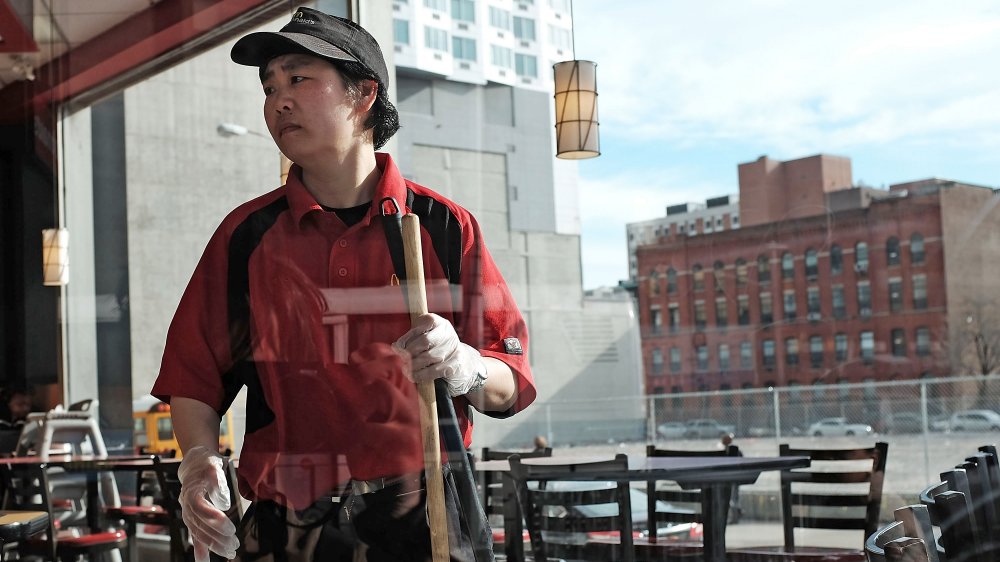 Spencer Platt/Getty Images
While the California charges give McDonald's time for corrections, five employees in Chicago upped the ante with a class-action lawsuit for "failing to adopt government safety guidance on COVID-19 and endangering employees and their families" (via Reuters). In addition to not informing co-workers about an ill employee, the company is also accused of not supplying sufficient hand sanitizer, face masks, and gloves for staff.
The Hill notes that the accusers are requesting an injunction from the Illinois state court to prohibit employees from reusing masks, require face masks for customers, and force the company to inform staff of any positive COVID-19 cases among co-workers. Furthermore, the employees charge that they've not "received training on how to protect themselves or customers," while cramped workspaces like kitchens "make it nearly impossible to practice social distancing" (via CNBC).
As Restaurant Dive reports, McDonald's recently penned a 59-page guide to reopening stores in the wake of COVID-based lockdowns, with "a new nationwide standard on employee training," and the company denies wrongdoing.
McDonald's USA said in a statement excerpted in The Hill, "Crew and managers are the heart and soul of the restaurants in which they work, and their safety and well-being is a top priority that guides our decision making .... These include wellness checks, protective barriers, adhering to social distancing guidelines for customers and crew, using gloves and masks, increasing the frequency of hand washing, and moving to contactless operations."