Memorial Day 2020: Where To Get The Best Food Freebies And Deals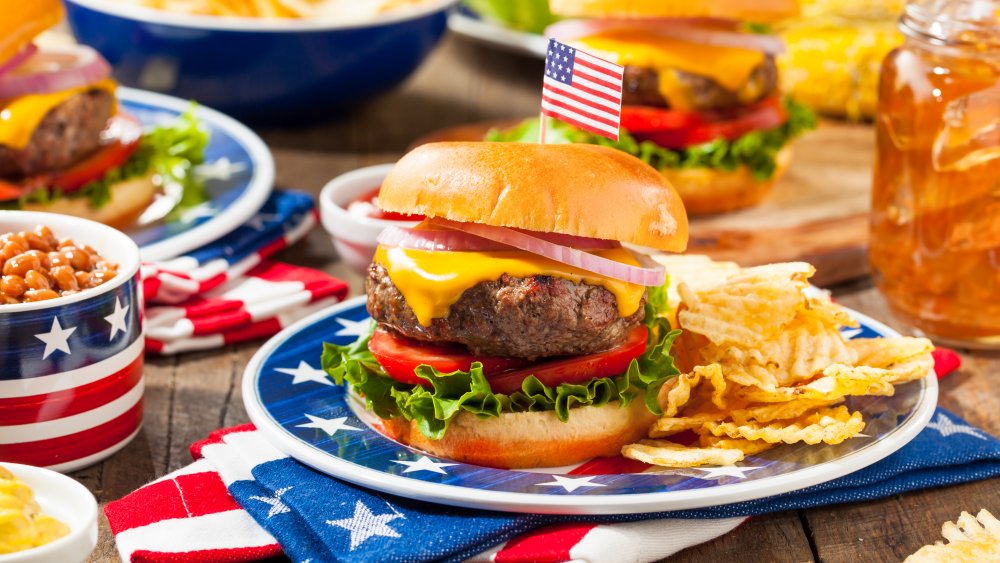 Shutterstock
Memorial Day 2020 is loaded with all sorts of food deals and even some sweet freebies. Whether you're a veteran, an active member of the military, or just a hungry citizen celebrating our troops, there's a discount for you this weekend. 
If a craving for burgers, steak, BBQ, sandwiches, or ice cream hits but you aren't looking to head to the store, some of your favorite chains are ready to help you out, and on the cheap. Restaurants are getting crafty with their celebratory discounts this year in response to the pandemic, so nearly all of the deals are takeout or delivery oriented. It's time to fire up the ol' Netflix machine, because this Memorial Day weekend is going to consist of a ton of ordering in.
Memorial Day deals on burgers and fries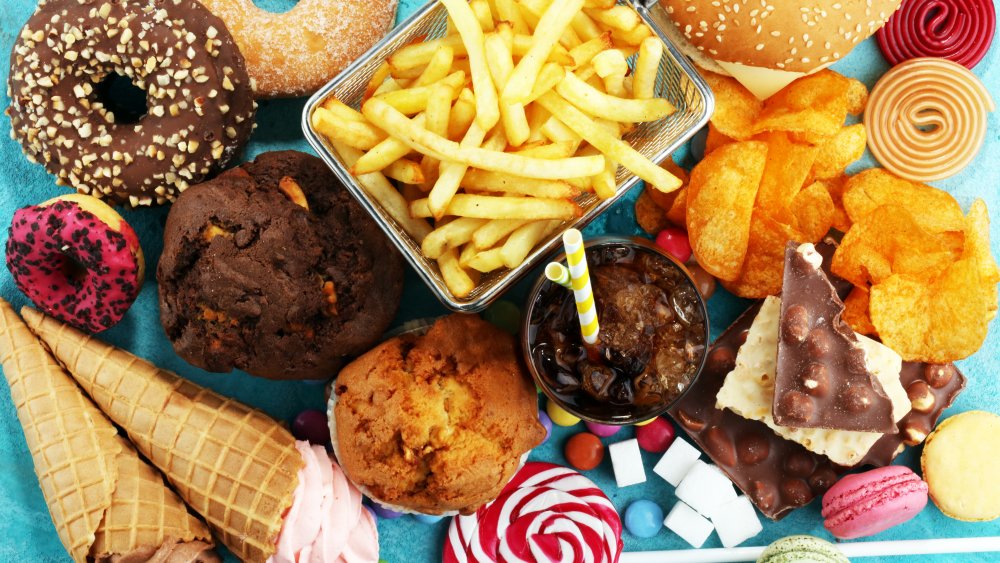 Shutterstock
From May 22 to May 25, Burger King is offering up free french fries through Postmates. All you have to do is spend $15 and type in the code "FRYDAY" at checkout for gratis crispy-hot potatoes on your porch in no time (via Delish). 
If you're looking for a little more free food than just french fries, Whataburger has you covered. From May 19 to May 25, the chain is giving away an entirely free burger if you purchase a Whataburger online. Buy one get one deals make eating out even better.
Smashburger has an interesting new deal this weekend, too (via Today). Since April, Smashburger has been offering Take and Make Family Meal kits. Each order comes with a choice of Classic Smash Burgers, Crispy Chicken Sandwiches, or Smoked Bacon Brisket Burgers and tots. They're said to serve four and set you back between $25-$48 dollars. But all the kits are going to be $5 off from Friday to Monday. If you've got a big family at home, what better way to celebrate the holiday?
More Memorial Day 2020 food deals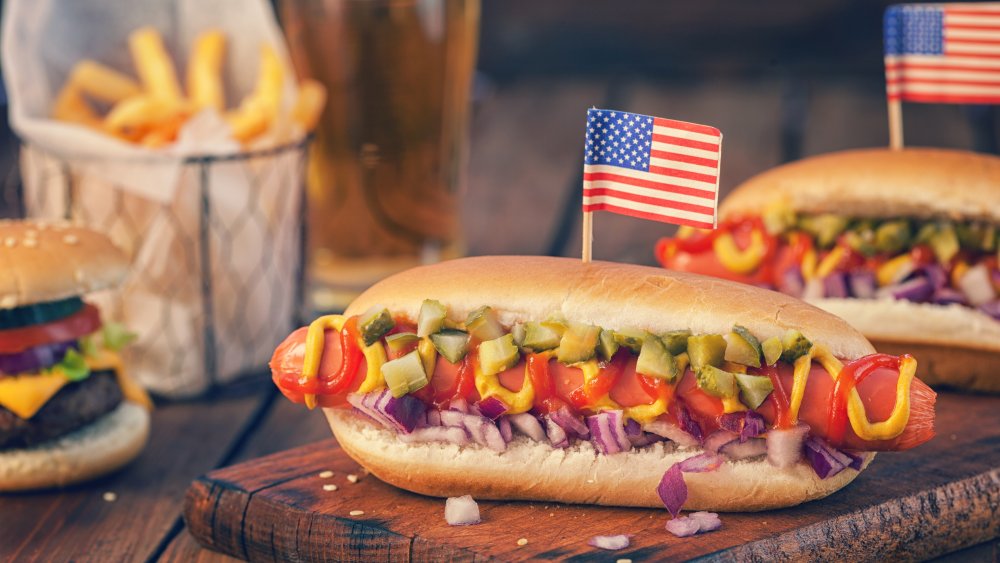 Shutterstock
Looking to grab a different kind of sandwich? Subway is here to help. The sub chain is offering an incredible BOGO deal that will be going on through Memorial Day weekend. All you need to do is buy one footlong sub and the second is free on the Subway app or website (via Thrillist).
Feeling fancy? Well, Fogo de Chão is feeling festive this Memorial Day and offering up a pretty excellent deal for people in the military. On Monday, May 25, veterans and active duty personnel get 20 percent off on their to-go order (via Delish).
Still not full? Chili's has got some smoking-hot deals that are bound to fill you up. This Memorial Day they're offering a half order of their famous baby back ribs as part of the "3 for $10" menu. The special includes a drink and an appetizer, which can be soup, salad, or chips and salsa.
If you've managed to save a little room for dessert, hop on the DoorDash app and grab some ice cream from Baskin-Robbins. The frozen treat chain is offering free delivery on orders $15 and up. Just use the code "BASKIN" at checkout through May 31.