The New Sriracha Almonds From Sam's Club That Have Everyone Talking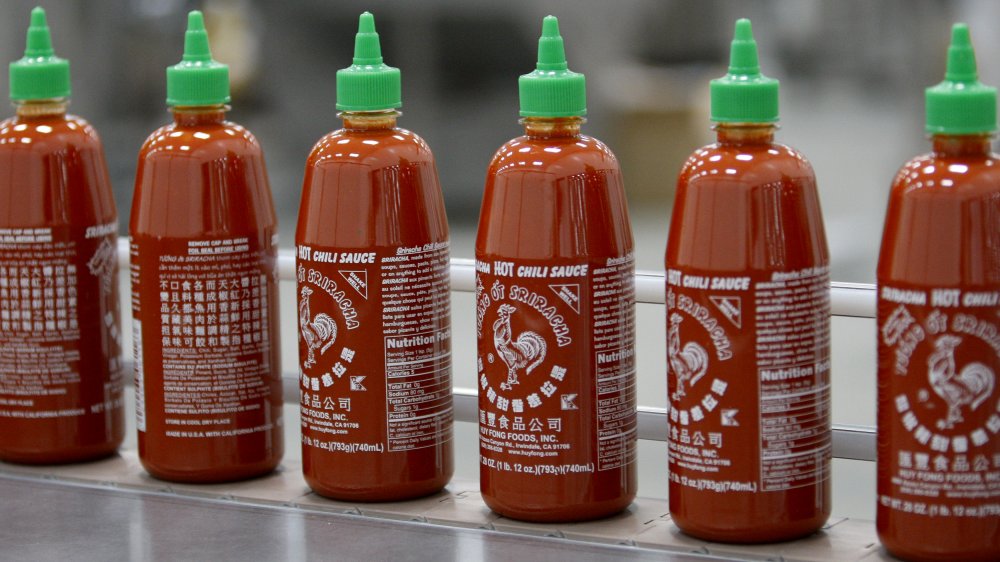 David Mcnew/Getty Images
Sriracha might already be one of America's favorite condiments these days, and the new Sriracha almonds that Sam's Club just released just add to the variety of the beloved sauce. There are tons of dishes that are only made better with the addition of a squeeze of Sriracha, and we can't wait to use these almonds for snacking — and even as a topping for some dishes (via Delish).
Almonds tend to be filling and easy for on-the-go energy. And while almonds already make a great snack, adding Sriracha to the nuts ups the ante with a blast of well-balanced flavor. The idea of tossing some into a batch of trail mix with some dried fruit like pineapple or papaya is a way to make this snack even better.
What we're really excited about, though, is using them in things like salads, or crushed as a topping for dishes such as vegetables, or as a spicy and crunchy breading for fish or chicken. The options and ways to eat these delicious almonds are seemingly endless (via The Kitchn).
What you need to know about Sam's Club Sriracha almonds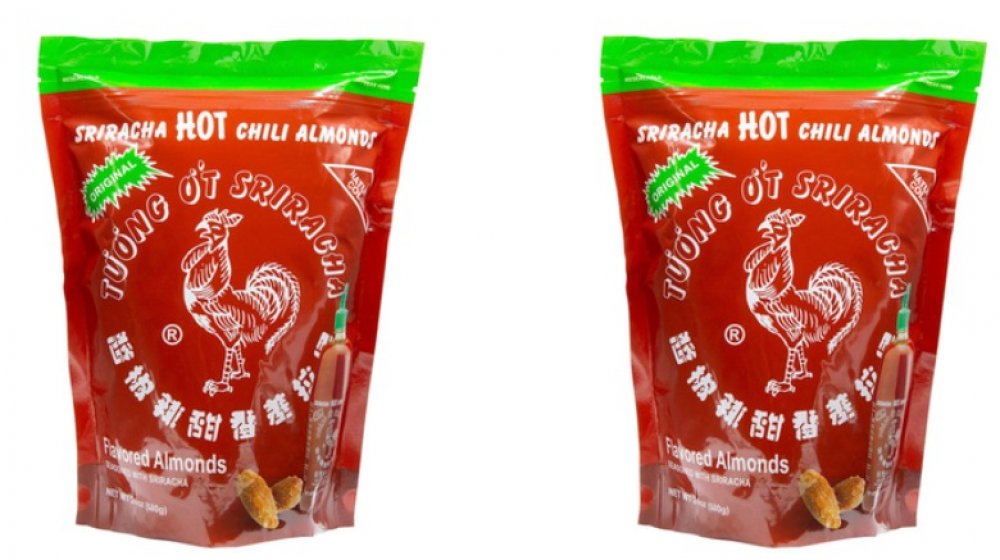 Sam's Club
The Sriracha almonds that Sam's Club just released shouldn't run out from your pantry anytime soon. The 24-ounce bag holds a pound and a half of almonds and costs just $10.98, so it's a bargain that will definitely last a while (via Sam's Club). Since we highly doubt anyone can eat that many almonds in one sitting, the resealable bag will come in handy in order to keep the almonds as fresh as when you first opened them.
These large bags are filled with California almonds that have been roasted in peanut oil. Next, the almonds are spiced to taste, just like your favorite condiment. These almonds are not exactly for the faint of heart, but the level of spice isn't too high. The bag notes that the heat level should fall somewhere between the spiciness of bell peppers and habanero peppers, which doesn't tell you much, as bell peppers aren't super spicy, but habaneros are. 
However, this snack isn't just about heat. The nuts are made with the most famous brand of Sriracha sauce, Huy Fong, which is known for having the chicken on the bottle. That means they're the real thing, but they also have other notes of flavor, including vinegar and garlic.
Head to your nearest Sam's Club to pick up a bag and start munching by the handful on these almonds that are no doubt delicious.