The New Popeyes Menu Item That Has Everyone Talking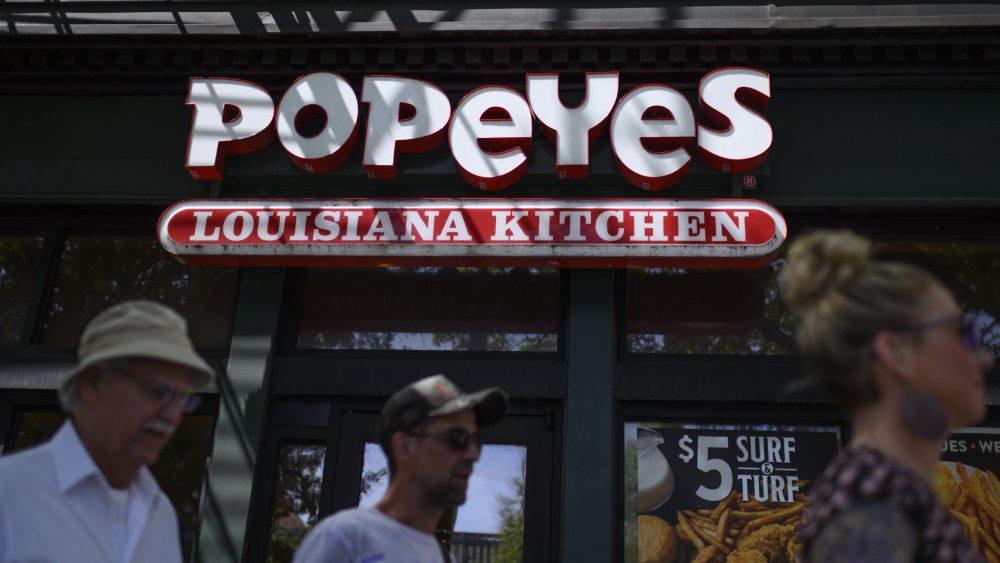 Eric Baradat/Getty Images
Popular fried chicken fast food chain Popeyes is becoming known for its ability to create newsworthy menu items. According to Delish, the brand had a runaway hit in the summer of 2019 with their fried chicken sandwich. This summer, they decided to try for another crispy chicken craze, releasing a twist on their ever popular chicken tenders. This new menu item, appropriately named Buffalo Ranch Tenders, features the chain's traditional chicken tenders, which are marinated in Louisiana seasonings, battered with Popeyes buttermilk coating, and fried. The chicken tenders are then drizzled with a Buffalo ranch sauce and served with additional buttermilk ranch on the side for dipping.
Fox News reports that you can order the new menu item as part of a dinner or combo deal. The Popeyes Buffalo Ranch Tenders Dinner can be ordered as a three-piece or five-piece meal, for $5 or $7, respectively, and comes with a biscuit and regular side. For just $2 more per size, the Buffalo Ranch Tenders Combo includes a small drink in addition to the biscuit and regular side.
How do Popeyes' Buffalo Ranch Tenders taste?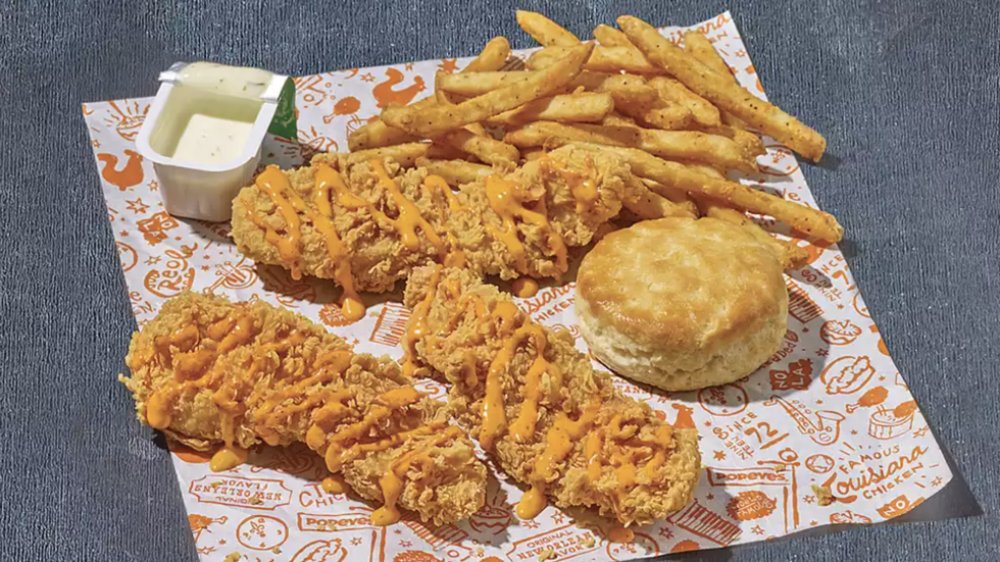 Popeyes
Not sure you'll enjoy this new, spicy twist on Popeyes' traditional chicken tenders? Foodsided reviewed the Popeyes Buffalo Ranch Sauce, which is the primary flavor change to the familiar menu item. They describe the sauce as being tangy, with balanced heat and a creamy texture. The outlet praises Popeyes' version of the kicked-up dipping sauce for it's subtle spice, and state that they would like to see the Buffalo Ranch flavor become a permanent part of the menu and available as an option for other items in addition to the chicken tenders.
What else makes these tenders — and all of Popeyes' chicken — so good? It's all about the marinade. Amy Alarcon, head of culinary innovation, told Forbes in April, "One of the hallmarks of Popeyes chicken is the amount of flavor we get from marination, whether it's a sandwich fillet, a piece of fried chicken, or a tender. It's all been seasoned and allowed to sit for at least 12 hours to add maximum flavor."
If Popeyes' new Buffalo Ranch Tenders seem right up your alley and you can't wait to try them, good news! The limited time menu item is available at select Popeyes locations now, and Delish states that the promotion currently has no end date announced.
Where can you get Popeyes' new chicken tenders?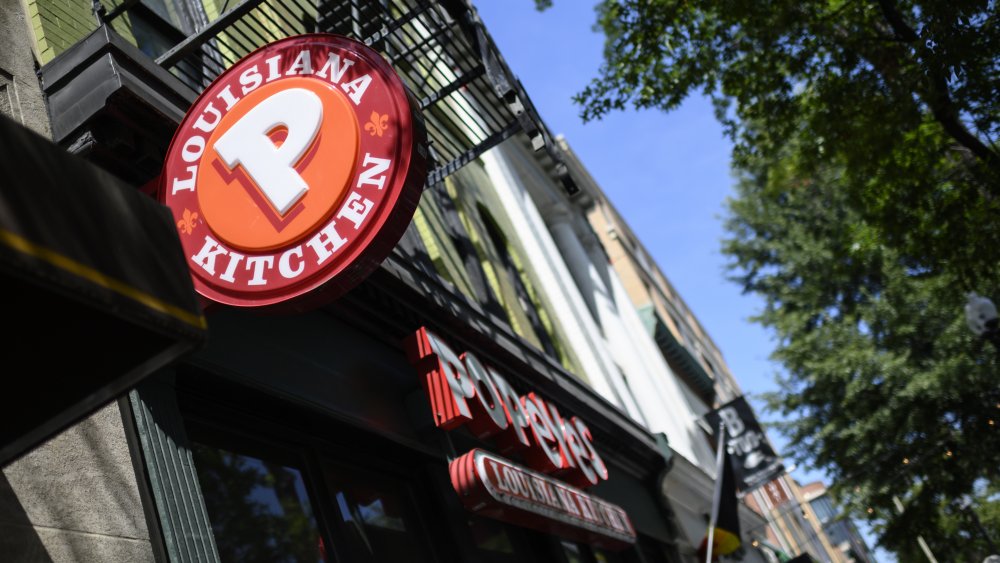 Eric Baradat/Getty Images
While you can order the Buffalo Ranch Tenders at the drive-thru window, Delish suggests that you order ahead through the Popeyes app to ensure you are able to purchase the limited item at your local restaurant. If it's a dine-in experience that you're craving after months of sheltering in place, Popeyes owner Restaurant Business Industry announced on May 12 their plan as they reopen select dining rooms around the country. 
RBI CEO Jose Cil said in an open letter, "We are now moving into the next phase of reopening dining rooms according to guidance from local authorities... We have fully embraced the notion that parts of our restaurants need to change — certainly, for the foreseeable future and possibly forever... We are maintaining a 'safe distance' rule in our dining rooms — whether communities require it or not. We have designed beautiful tabletop signage to indicate which tables are open and which ones are reserved to help maintain safe distances. We will be sanitizing tables and chairs after each use and will have hand sanitizer available in the dining room for our guests. We have turned off our self-serve soda fountains and are offering beverages, extra condiments and trays from the behind the front counter."