The New Disney Coffee Subscription Everyone's Talking About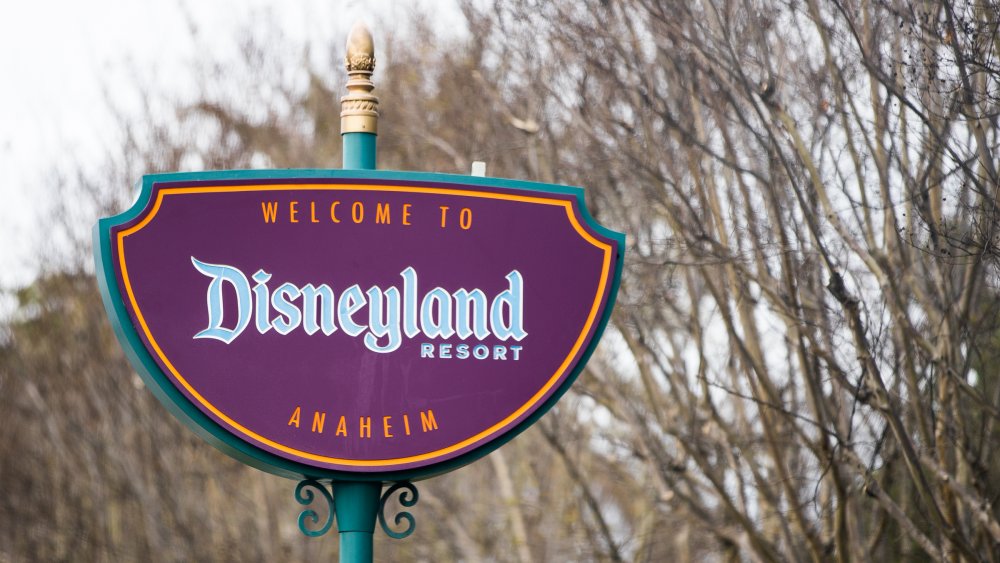 Rich Fury/Getty Images
Disney always seems to find new ways to reveal magic, whether it is in the parks or at home. The Disney parks are brimming with delicious dishes, treats, and drinks, and now your favorite cup of coffee can be brewed right at home. While some might drink Starbucks at Disney, the rest of the coffee made in the parks and resorts is Joffrey's. The brand is now launching a parks-inspired subscription that's making mornings everywhere that much better (via Delish).
Joffrey's Coffee & Tea is used in Walt Disney World, Disneyland Resort, and Disney Vacation Club, so chances are, if you have visited the parks or stayed at a Disney hotel, you've sipped these delicious coffees. You might even recognize the purple logo on the label. These special, exclusive roasts make really wonderful brews that cannot be found anywhere else, which is why this new subscription service is so exciting (via PopSugar).
What you need to know about the Disney coffee subscription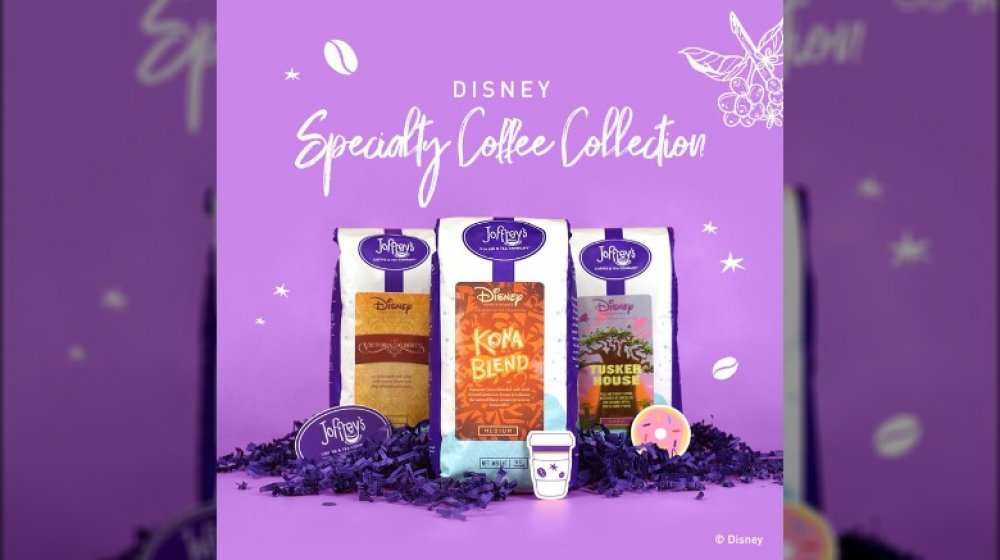 Joffrey's Coffee & Tea
There are quite a few options when it comes to this new Disney coffee subscription service (via Joffrey's). Joffrey's is offering 20 blends for customers to choose from. The different blends reflect different Disney outposts, too. For example, the Aulani blend is a nutty Kona coffee blend that's served at the resort in Hawaii. The Hollywood Brown Derby blend is served at its namesake restaurant in Hollywood Studios. There's also a chocolatey, smooth blend known as Trattoria Al Forno which comes from Disney's Boardwalk Resort.
While there are plenty of blends to choose from, they also come in three styles or grinds. The coffees can be delivered already ground, as whole beans, or in a French press style. That way the blend will be ready to go however you prefer to make your coffee each day.
The subscription service can be ordered in three, six, or 12-month increments. Each month, a box with three bags of your chosen blends and in the style you choose will arrive. Overall, the service costs roughly $44 per month.
Get excited Disney fans. Your morning pick-me-up just got a lot more magical.