The Secret Ingredient Bobby Flay Uses To Improve His Dishes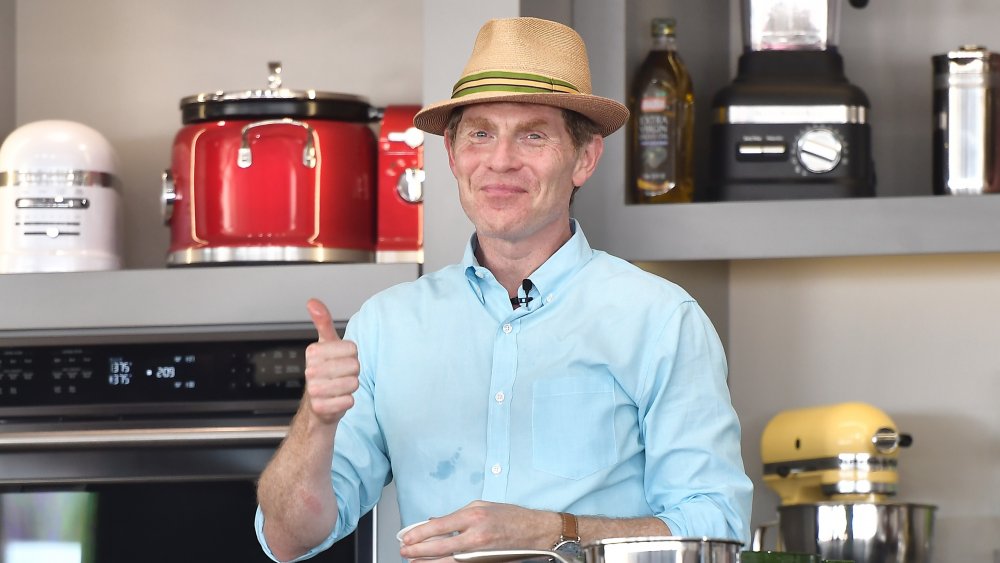 Gustavo Caballero/Getty Images
Celebrity chef Bobby Flay is best known for his bold flavors and uncanny knack for beating countless chefs at their own game on the Food Network show Beat Bobby Flay. He excels at spicy dishes, but struggles with pasta, eggs and desserts (via E! News). Over the span of 25 seasons since the show's start in 2013, Flay has battled dozens of the country's top chefs. And, while some viewers may wonder if the show is fake, no chef participating in the show has ever made a claim. 
So how does Flay keep his winning streak going? Turns out he may have a secret weapon — an ingredient that he shared while preparing a spicy lemon spaghetti with lobster during a live cooking class for the Food Network Kitchen app (via Today). It's an ingredient he admits to adding to dishes for "crunch," and something you likely have sitting in your pantry right now.
Bobby Flay's secret ingredient and why it works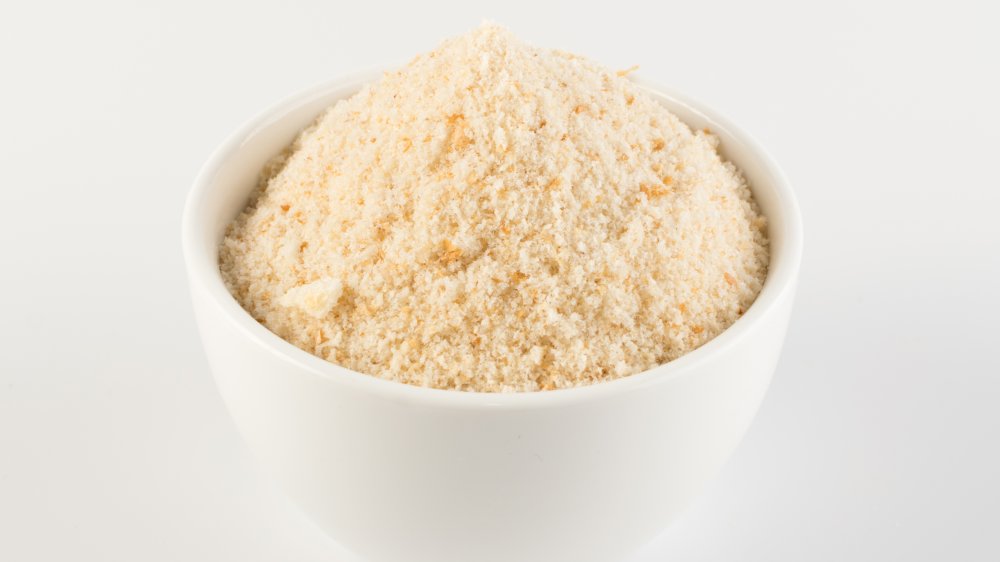 Shutterstock
It's not all luck and hot peppers when Bobby Flay is announced the winner on the majority of Beat Bobby Flay episodes. Flay revealed to viewers of the Food Network Kitchen cooking class that he sprinkles toasted panko bread crumbs on many of his winning dishes, such as pasta and salads, for that "little extra thing" that the judges like (via The Kitchn). To make the bread crumbs even better, Flay combines butter and olive oil in a skillet, adds garlic that he smashes into a paste with kosher salt, and adds the panko bread crumbs just until they turn golden brown. A hit of lemon zest is the finish. Not only does this add a light crunch to any number of dishes, but also an extra hint of flavor.
If you purchase panko bread crumbs specifically for one of Flay's recipe, don't let them go stale. According to Serious Eats, there are plenty of other uses for them, such as in mashed potatoes, on pizza, and in veggie burgers. Wondering how long Flay has been leaning on breadcrumbs as a secret ingredient? We found them in his brownie recipe from 2014, and his roasted tomatoes with bread crumbs recipe from 2010. Perhaps bread crumbs, not heat, is the secret to beating Bobby Flay.