The Truth About The Dunkin' Donuts Black Card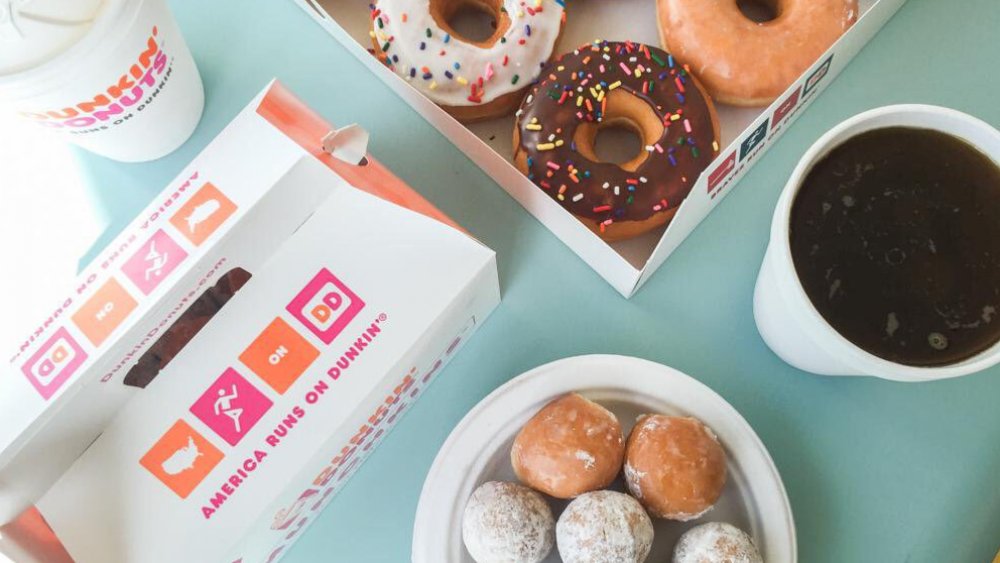 Facebook
You know you're a hardcore DD fan when when someone says, "I'm going for a run," and you automatically assume they're going for donuts, not mileage. You simply won't drink coffee that isn't Dunkin'. (Starbucks? Ew.) And you may have wondered how to score the Dunkin' Donuts Black Card. (Because, goals!)
Celebrities like BJ Novak showed off their top-tier DD status on Instagram, and Dunkin' Donuts has doled out this badge of honor to contest winners and to the occasional super-loyal customer. But you're a super-loyal customer! So why not you? 
"The Dunkin' Donuts Black Card has been around for several years, gifted on occasion to select fans in appreciation for their loyalty and passion for the brand," Lindsay Cronin, a public relations senior manager at Dunkin' Brands, explained to Business Insider. "The Dunkin' Donuts Black Card is not any kind of formal program, but rather a personalized, rechargeable gift card that Dunkin' Donuts occasionally sends to guests as a token of appreciation."
Does that mean you'll never carry DD Black?
The secret to getting a Dunkin' Donuts Black Card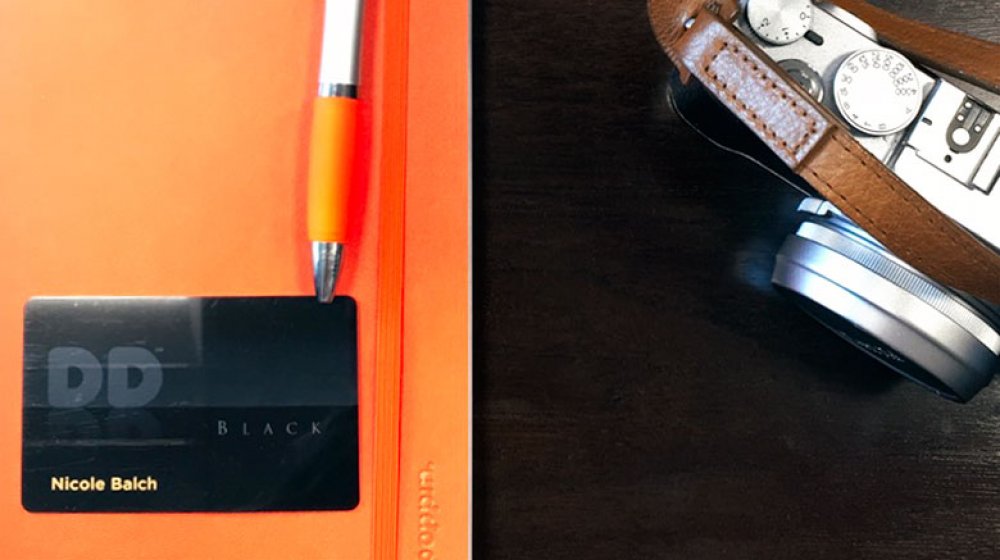 Instagram
Loyalty does have its rewards. Brian Roemmele noticed a trend among social media users who reported receiving this reward: "A spend of $200 per month sustained for over 3 months has been very successful in getting the card upgrade as a surprise in the mail," he observed (via Quora). Surely your daily coffee run and stress-eating of Boston Kremes will get you to that spend level! 
If that's too rich for your blood, another path to the DD Black Card appears to be internet stardom. Instagram influencer and blogger Nicole Balch of Making It Lovely was invited to become a Dunkin' Donuts Brand Ambassador and got the card when she took a tour of their Boston Headquarters. 
But if you don't score a DD Black, are you missing out on much?  Roemmele says the Black Card — which has the recipient's name on it! — actually isn't that different from the standard DDPerks program. It must be reloaded (nope, it doesn't equal free coffee and donuts for life), and "the primary value of the card is the effect of exclusivity and a limited threshold of potential customers," he said.