The Truth About Paula Deen's Kids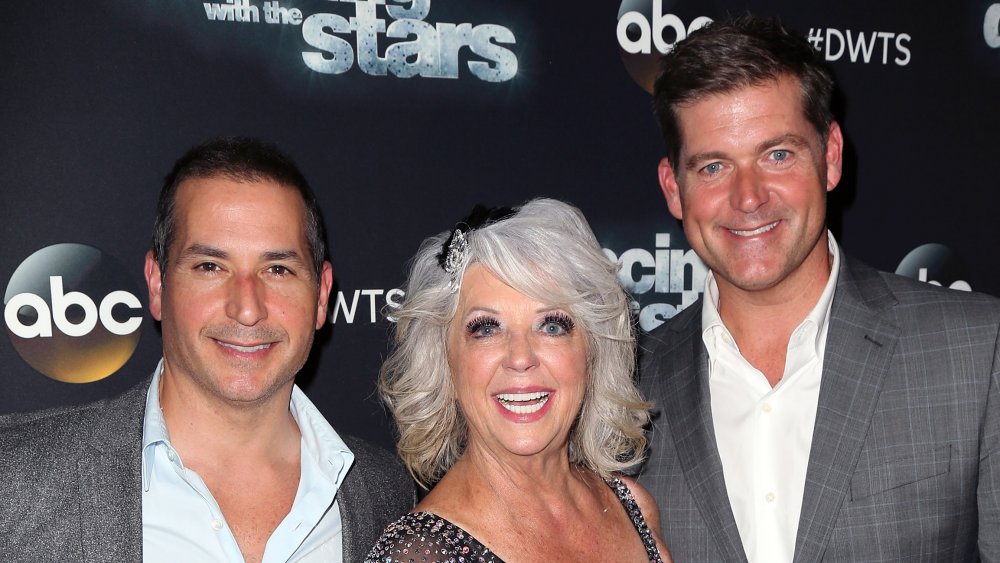 David Livingston/Getty Images
Bobby and Jamie Deen are truly their mother's sons. That's not just a statement of biological fact. Paula Deen basically gave birth to their careers. As Biography details, Deen used cooking as a refuge from agoraphobia and panic attacks, leading to the creation of a catering service called The Bag Lady. She ran it from home while Bobby and Jamie did delivery runs on her behalf. Together, they bagged so many customers that the business expanded into the award-winning Lady and Sons restaurant. A cookbook and several television appearances later, Deen's career really started heating up.
In the 2000s, Deen became a staple of the Food Network, hosting the hit shows Paula's Home Cooking and Paula's Party. She used both programs to shine a spotlight on her sons, and Food Network hired them to co-host their own show: Road Tasted. But the road through life hasn't always tasted sweet for the brothers. They faced rocky a childhood, and Bobby would run into emotional roadblocks.
From bitter to better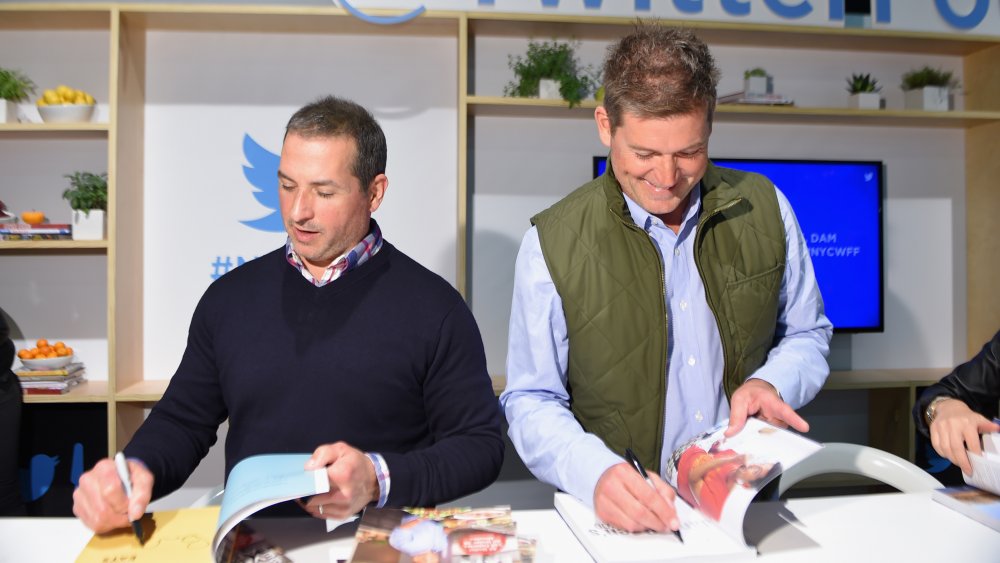 Michael Loccisano/Getty Images
In interviews with the Knoxville News Sentinel and South Magazine, Bobby Deen touched on some of the more excruciating growing pains of his upbringing. His and Jamie's father, Jimmy Deen, was a "hopeless alcoholic," he recalled in 2017. And with his mom suffering from agoraphobia and panic attacks, their family dynamic was a recipe for turmoil. In 1988, the Deens relocated from Albany, Georgia to Savannah, adding upheaval to the mix. It was Bobby's senior year of high school. "I hated my parents for that," he said in 2013. "Then they divorced, and that was like the icing on the cake. I hated everything and everybody."
Bobby buried his pain in food and booze, gaining a lot of weight in the process. But with help from famed personal trainer Sam Carter, Bobby eventually got a handle on his emotions and his love handles. He went on to become a husband and a father. In addition to the success he tasted alongside his brother and mother, Bobby landed his own show on the Cooking Channel: the pointedly titled Not My Mama's Meals.
Jamie and Bobby have authored four books together, per PaulaDeen.com. Jamie has also written a fifth book separately and enjoyed the taste of success as a celebrity chef. But for him, nothing is sweeter than being a family man. As he writes in a blog post, "Having children is the hardest thing I've ever done. It's also the most fulfilling."