The Real Reason You Can't Find The Same Products At Every Costco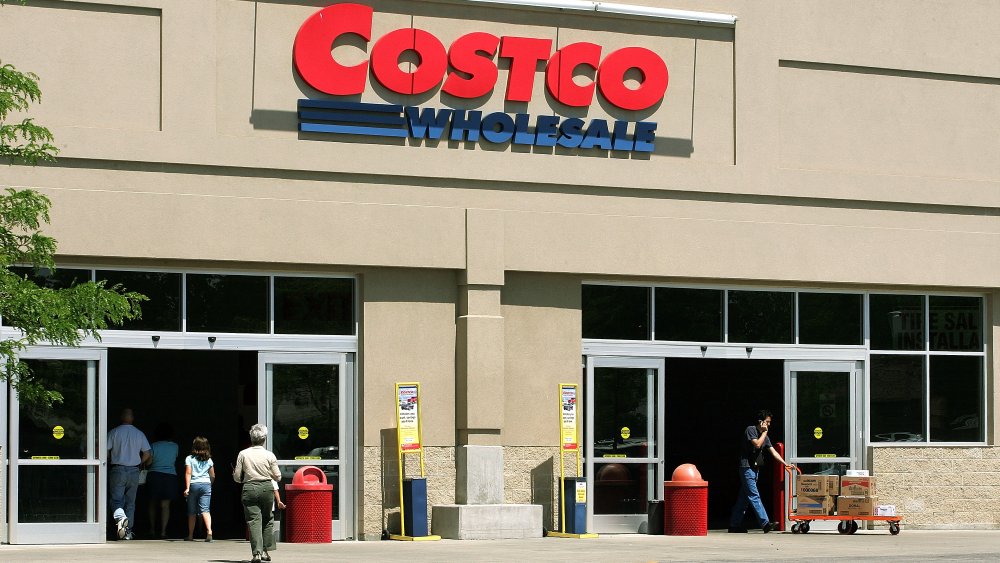 Tim Boyle/Getty Images
If you're one of nearly 100 million Costco members, you're probably aware of how the in-store offerings differ from those available online (via Statista). But, did you also realize that the products vary between store locations? Since the company opened its first Seattle-based warehouse store to consumers in 1983, customers became fast fans of the chain that offers grocery items in bulk, is actually one of America's top pizza chains, and boasts a top-ranking list of wines (via Costco).
Despite the cavernous size of the warehouses, the average Costco store only carries around 4,000 products. This fact doesn't seem to discourage customers from returning for the store's lower prices, free samples, rotisserie chicken, and famous $1.50 hot dog and soda combo. But, while you can always find chicken and hot dogs on the menu at every store, why does a Los Angeles-based store carry different items than a store in Atlanta?
Why every Costco carries different items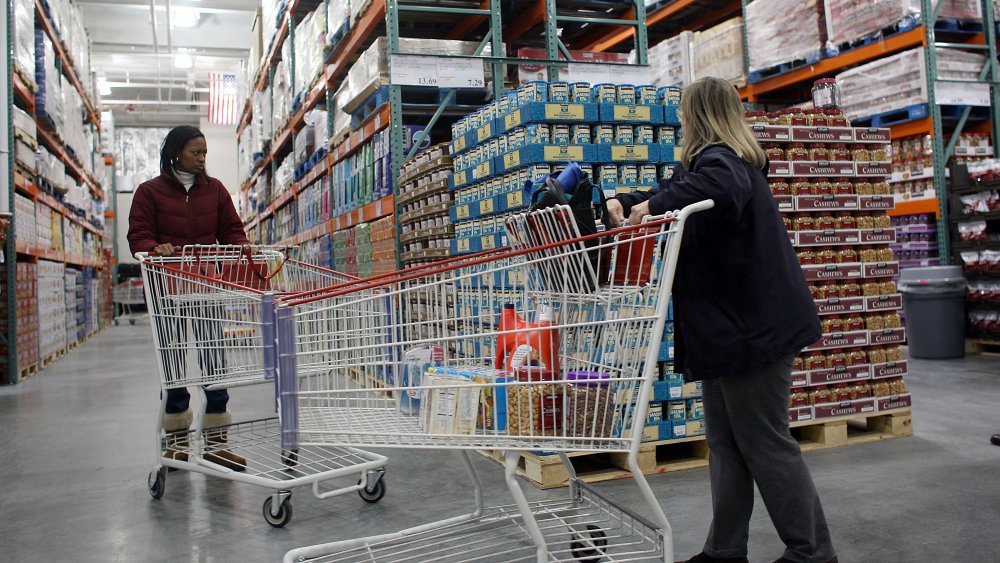 Spencer Platt/Getty Images
As of 2018, there were 782 Costco locations worldwide, according to Statista. Over the years, customers have researched Costco hacks and secrets for getting the best products and deals at the fan-favorite warehouse store. One Costco fan has visited more than 200 stores, and says that while there are similarities with the layouts and the Kirkland brand offerings, regional product differences apply in every store she's entered (via Business Insider). About two stores in California, the self-named Costco Connoisseur told the outlet, "[The stores are] literally across the freeway from one another and they sell different stuff. And there's things you can get at one that you can't buy at the other."
Meanwhile, a Quora user says that his Costco stocks Kosher products to cater to the local demographic, and suggests that some Costco stores likely carry items on a test basis. He also notes that some Costcos need to carry items depending on the size of the store, and the region. You wouldn't carry snowsuits in Miami, after all. Meanwhile, if you see an item at one Costco, and are wondering if you'll find it at your local store, Costco suggests calling, or visiting, your Membership counter, or contacting Member services.