The Real Reason McDonald's Is Pausing Its Reopening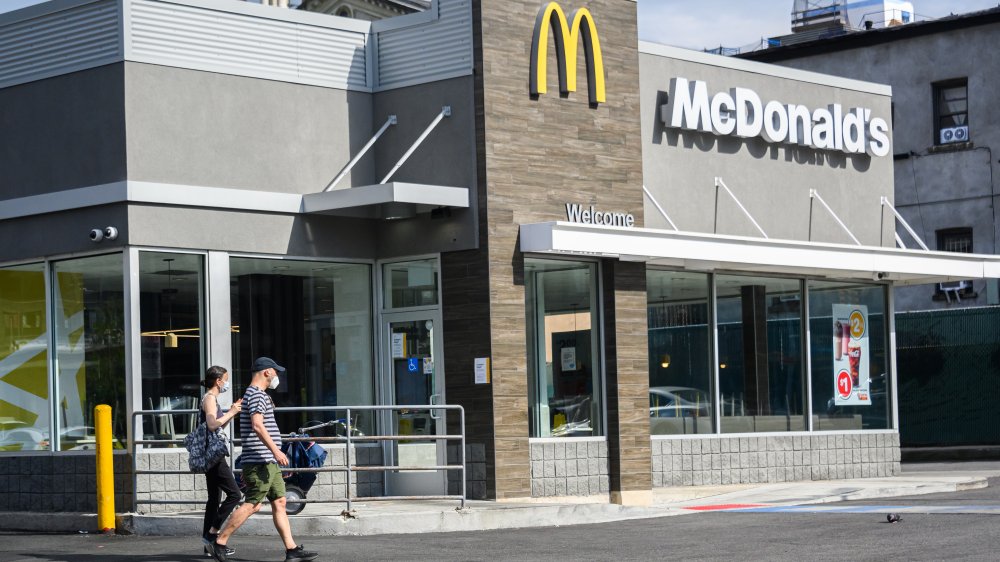 Noam Galai/Getty Images
Fast food burger chain McDonald's has recently announced it will halt its company-wide reopening plans in the wake of a spike in COVID-19 cases in the United States. According to Business Insider, the company announced through an internal letter released on Wednesday, July 1st that they would be pausing all indoor dining reopening plans for at least 21 days. The letter, from McDonald's U.S. president Joe Erlinger and the head of the National Franchisee Leadership Alliance Mark Salebra, states that there has been "...a 65 percent increase in infections over the last two weeks" and that the uptick in cases "shows nobody is exempt from this virus — even places that previously had very few cases."
In the letter, the pair ask franchise owners to use their best judgment and carefully look over local guidelines to ensure staff and customers remain healthy, even if that means shuttering dining rooms and returning to the take-out, drive-thru, and delivery-only business model. They assert that the company is planning to "continue to monitor the situation and adjust as needed to protect the safety of our employees and customers."
McDonald's is leaving safety decisions up to individual owners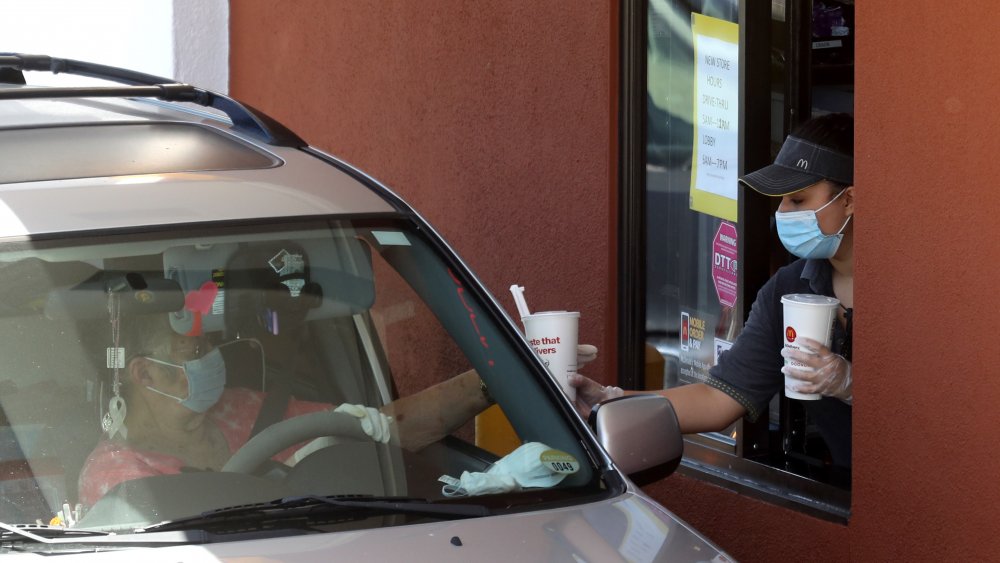 Justin Sullivan/Getty Images
CBS states that this announcement came ahead of the 4th of July holiday weekend, at the same time as many states are changing their plans about when to reopen indoor dining or reverting back to only permitting outdoor dining and activities. The letter mentioned above also asks McDonald's employees to continue social distancing and to wear masks while working, and to enforce the requirement for customers to be masked "where applicable."
About 2,200 of McDonald's dining rooms across the United States, or 15 percent, are currently open with restrictions according to the Chicago Tribune. They state that the company has been leaving the choice of whether or not to reopen up to individual restaurants' discretion. This option is making it a little unclear which locations are open for dine-in service and which are not, as the rules can change from restaurant to restaurant.
If you are concerned about McDonald's corporate safety protocols or wondering about ordering and delivery options at your local McDonald's store, the company has a special page on the McDonald's website dedicated to answering any customer questions related specifically to the coronavirus outbreak.