The Reason Robert De Niro's Restaurant Chain Is Facing Major Backlash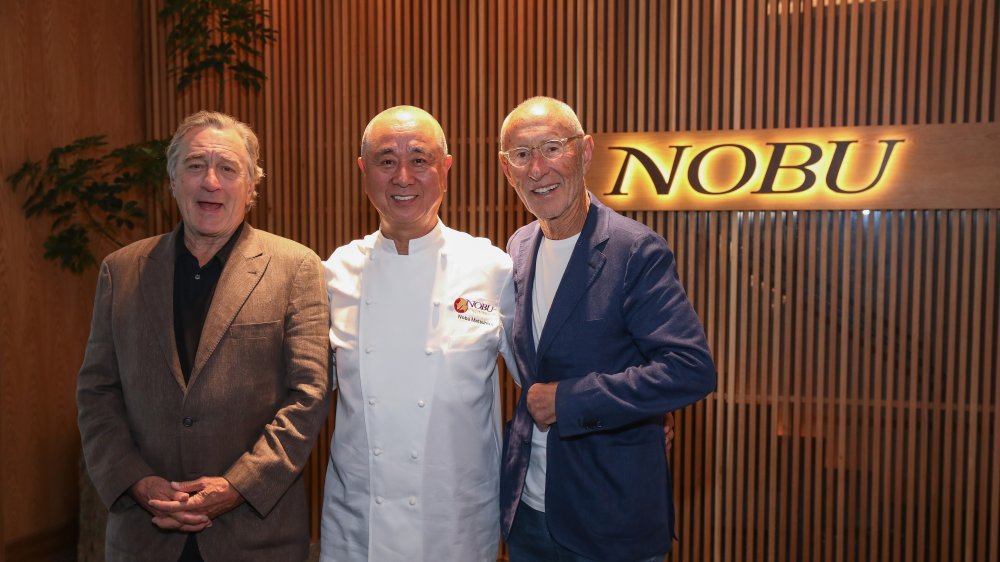 Rick Kern/Getty Images
What do Nobu — the luxury restaurant chain co-owned by actor Robert de Niro, celebrity chef Nobuyuki Matsuhisa, and producer Meir Teper — and Soho House, a private members club with annual fees of $2,000 have in common? They both received tens of millions of taxpayer dollars through the Paycheck Protection Program (PPP)- part of the $2 trillion, taxpayer-funded CARES act, which was meant to weather the economic shock triggered by the COVID-19 pandemic (via CNBC) – and they're not alone. The scheme paid out cash to well-funded chains like Shake Shack and Ruth's Hospitality Group- both of whom eventually returned the funds (via Today), as well as P.F. Chang's, China Bistro, Chop't, and TGI Friday's — which collected between $5 and $10 million. Because the program doesn't actually say how much money each recipient gets, we only know that Nobu may have gotten as little as $11 million and as much as $28 million in bailout money originally meant to help the country's small businesses.
The PPP funds are special because if a business has applied for the loan, firms don't have to give the money back if at least 60 percent is used to cover payroll costs. The first tranche of funding ran out just weeks after the loan was made available, prompting Treasury Secretary Steven Mnuchin to clarify that the money wasn't for companies that had access to other forms of capital including bank credit lines (via NBC).
Nobu is part of a hospitality chain that had hoped to reach $1 billion in revenues by 2023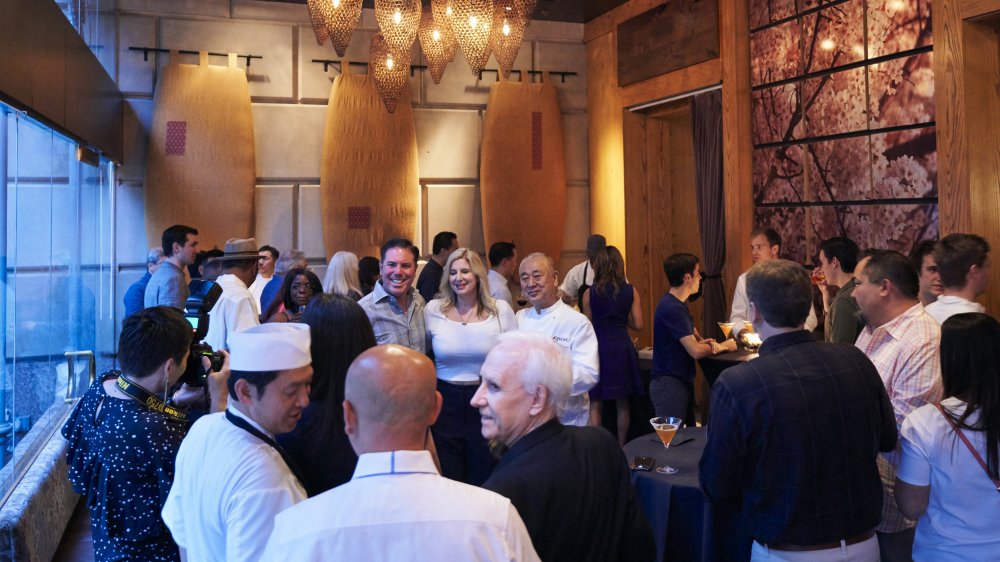 Cooper Neill/Getty Images
It's tough to imagine Nobu as being cut off from other types of funding. The original restaurant opened in New York in 1994, and as Robert de Niro puts it, "it just grew and grew." By 2009, Nobu was part of a luxury lifestyle brand called Nobu Hospitality which owned 39 restaurants and eight luxury hotels in five continents — including Nobu Hotels in London, Ibiza, and Marbella, Spain. De Niro told CNN Business that he had pushed for hotels because it was simple and it made sense. "Lets just tell the people in certain locations that ... we'll do a restaurant with a hotel, so then people started going along with that. We had nothing to lose." Until COVID-19 came along, Nobu Hospitality had hoped to reach $1 billion in revenue in the next few years.
We know that in most instances, perspective matters, and we can only guess that for some companies like Amazon, which has a market cap that's close to $1 trillion (via CNBC), Nobu could legitimately be considered a small business, couldn't it?