Here's How Much It Really Costs To Open A Popeyes Franchise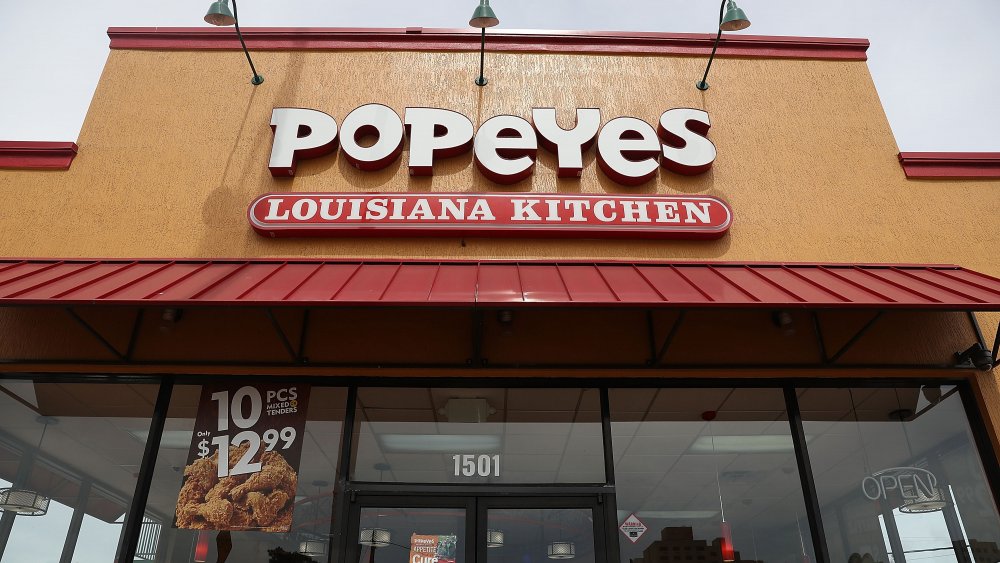 Joe Raedle/Getty Images
In August 2019, Popeyes almost broke the internet when the fried chicken chain released its delicious new chicken sandwich. Everyone was lining up for the thick, crunchy, moist chicken, topped with pickles and mayo, and sandwiched between a toasted brioche bun. Within a couple of weeks, though, Popeyes ran out of the sandwich, leaving everyone wanting more. Some fans turned to copycat Popeyes chicken sandwich recipes, while others, unfortunately, became violent or reckless in their quest for the limited time only sandwich.
The sandwich's debut, departure, and eventual return in November, resulted in a huge boost for the parent company, Restaurant Brands International (RBI), according to QSR. Global sales for the brand skyrocketed over 42 percent for the quarter and more than 18 percent for the year. Suddenly, interest grew in the Popeyes brand. RBI CEO Jose Gil told CNBC TV that the sandwich brought in a regular lunch customer that Popeyes wasn't attracting before. One franchisee notes that the success of the sandwich has opened new opportunities for franchises in different markets that serve a broader demographic (via Restaurant Business). But how much money do you actually need to open your own Popeyes Louisiana Kitchen and start selling those famous chicken sandwiches?
How much money you'll need to open your own Popeyes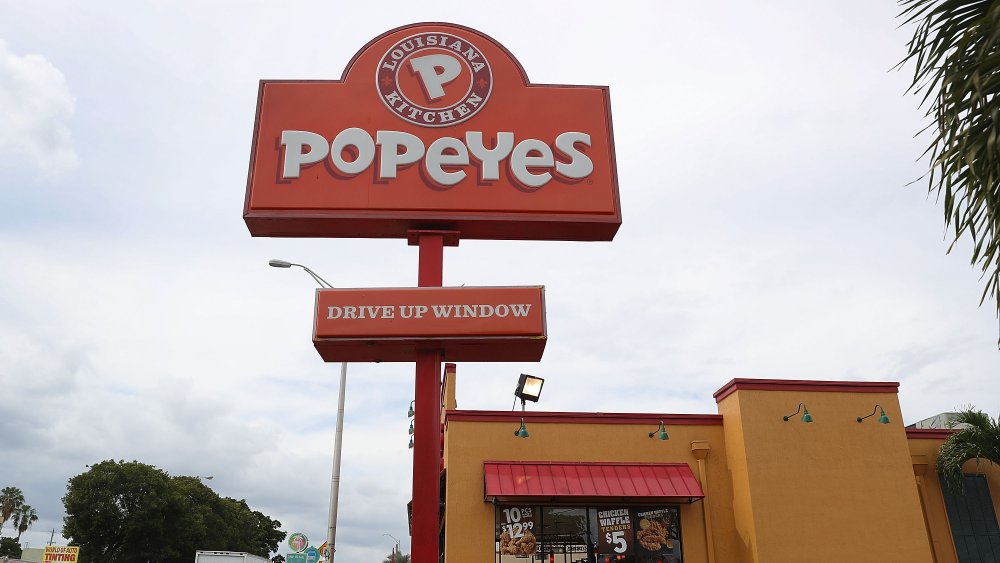 Joe Raedle/Getty Images
Before you pull all of your money out of savings, there are a few important requirements for owning a Popeyes franchise. You'll need to prove that you've got at least five years' worth of experience running a restaurant, $500,000 in net worth, and $250,000 in liquid assets (via Chron). Okay, now that you have all that in order, let's talk fees. The initial investment fee is $50,000, according to Franchise Direct, but beyond that, all other fees (and there are a lot) are variable. The estimated total cost can range between $383,500 and $2,620,800.
Why such a large range? Depending on the location, size, building condition and other factors, you'll need to pay for the building, site work, utilities, and more. Additional fees include a 5 percent royalty paid to Popeyes, another 4 percent of gross sales paid out for advertising, insurance fees, franchise renewal fees and more. Still want to franchise a Popeyes? That $3.99 chicken sandwich is sounding better and better to us.