Why Everyone Is Talking About Chipotle's New Low-Carb Menu Option
The cauliflower craze has picked up considerable steam in recent years, making its mark as a good-for-you "secret ingredient" in everything from cakes to pizza crusts. Back in 2017, Time magazine dubbed it "the new 'it' vegetable," thanks to its blank-slate taste and versatility, with cauliflower rice then being hailed as the single most in-demand dish for this humble veggie. In 2018, sales of products that contained cauliflower jumped by 71 percent, according to the Good Times newspaper, which recently speculated that cauliflower could finally "make the leap from food trend to food staple."
Now, Chipotle is banking on its trendy mass appeal by testing out Cilantro-Lime Cauliflower Rice at 55 locations in Denver and Wisconsin, starting on July 15, according to a press release from the company. Apparently, the new item has been drummed up by popular demand: Chris Brandt, chief marketing officer for Chipotle, explained, "[O]ne out of three new menu item requests from Chipotle customers is for Cauliflower Rice. We've answered the call from fans and created a better-for-you option that puts a delicious twist on our classic white rice recipe by using the same fresh cilantro and lime ingredients and culinary techniques."
Inside Chipotle's new Cilantro-Lime Cauliflower Rice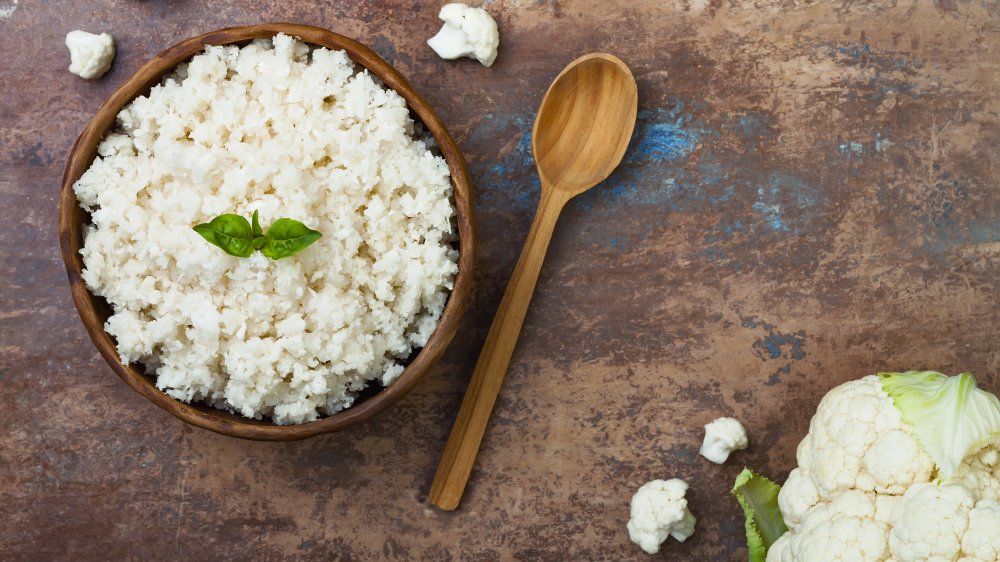 Shutterstock
Chipotle's traditional cilantro lime rice already enjoys a dedicated fan base, even spawning elaborate copycat recipes. And, according to the company, the same care will go into crafting the new plant-based alternative — starting with grilled cauliflower, which is then seasoned with cilantro, lime juice, and salt.
Though diners will have to shell out an extra two bucks for the cauliflower rice, those with special dietary needs will embrace the new addition. After all, it's grain-free, with only four net carbs per serving, and fits in with a slew of modern-day diets, including keto, Whole30, paleo, vegan, and vegetarian.
Though the option is available in limited locations for now, a successful launch could mean the Cilantro-Lime Cauliflower Rice will make its way nationwide (as has happened with past test items, like Queso Blanco and the Supergreens Salad Mix). A Chipotle representative told Today, "We don't have a date for the national rollout yet, as we'll evaluate the results of the test to determine a timeline."
But, assuming the cauliflower trend of recent years will continue unabated, one can certainly imagine that Chipotle may be tapping into some serious 'flower power on menus at its thousands of U.S. locations in the near future.