Dairy Creamery Owner Breaks Down How To Choose The Best Cheese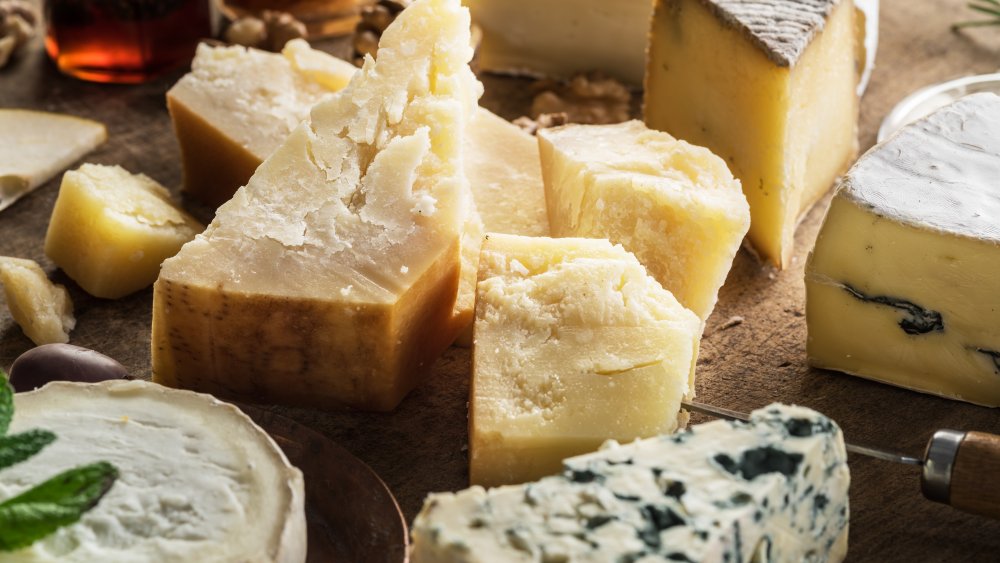 Shutterstock
There are close to 2,000 varieties of cheese in the world — some creamy, some tart, some sweet, some stinky. You can find cheese made from the milk of cows, goats, and sheep, and in colors ranging from bright white, to blueish green (via Cheese). And of course, there are many different places where you can buy cheese, ranging from your grocery store, to the farmer's market, to that little shop on the corner, where they wrap  up your purchase in brown paper and say, "Au revoir!" when you leave. But not all cheeses are going to be delicious. So how do you choose a cheese? 
In an exclusive interview with Mashed, Venae Watts, fifth-generation family owner of Minerva Dairy, compared the cheese selection process to finding the right wine. "Cheese and wine can both range in price and flavor," she explained. "Of course, every person is different and your choice will depend on your preferences and application."
Tips for choosing a cheese
The first thing you'll want to look for, Watts said, is an ingredients list that's very short. "Milk, salt, and cultures are all you need for a great, simple cheese." Your price point, of course, will dictate which cheese you choose, but that doesn't mean you have to spend a fortune to bring home something tasty. "If you're looking for a cheaper option, that's still high quality, go for aged cheddar." Watts offers high praise for the raw milk cheddar at Trader Joe's, which is manufactured in the U.S., saying, "It's amazing and a great price for the flavor profile." On the flip side, if you've got an unlimited budget, Watts adores Midnight Moon, a goat milk cheese.
It's also important to think about how you'll be enjoying your cheese. "If you're looking for a mild cheese for sandwiches, look for creamy cheeses like Havarti or Brie," Watts said. "If you prefer one to pair with a glass of wine, my choice is a dry red with a bold earthy trio of cheeses. Just one cheese profile flavor is not enough to balance out a good red!"
Watts has one last tip for cheese shoppers: "Keep an eye out for products by local creameries," she advises. "It's always nice to support local!"