The One Item Dunkin' Employees Hate Making The Most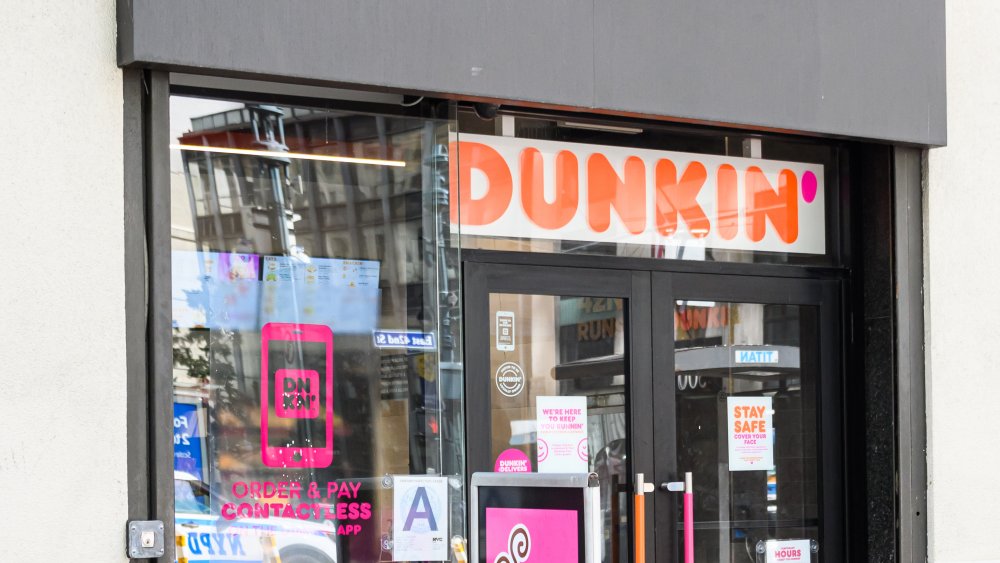 Noam Galai/Getty Images
You might think that Dunkin' is an unsung hero among coffee chains if you are a through-and-through fan who knows all of the chain's secrets. And, you're probably right. Dunkin' always makes sure the coffee is fresh, and they can make more than 15,000 drink combinations to ensure you get exactly the pick-me-up you need (via Good Housekeeping). Not to mention, the stores have 70 flavors of donuts on rotation throughout the year (via So Yummy). However, one food item has to be made so specifically, that it's the one employees hate the most, and it's the Big N' Toasted breakfast sandwich. 
Apparently, the Big N' Toasted breakfast sandwich has to be prepared in a strict way to get it right every time, so most Dunkin' employees agree it is incredibly annoying when customers order it. The labor-intensive item might mean you have to wait a little longer for your order too, so remember to be patient if this is a menu item you order regularly. However, this big breakfast item is just as bad for you as it is for the employees who make it. So, you might want to pick something else if you plan to eat it often.
Why Dunkin's Big N' Toasted is bad for you, too
If you are not familiar with the Big N' Toasted, then it's high time you learned about this delicious breakfast sandwich that is, sadly, terrible for your health. It features two eggs, cherrywood smoked bacon, and American cheese, wedged between two thick-cut pieces of Texas toast. While it sounds like an incredibly tasty meal, it's naturally filled with all kinds of things that are awful for your health — and your heart.
The sandwich itself actually has 41 grams of carbs, 360 milligrams of cholesterol, and 1,200 milligrams of sodium. There's also 38 grams of fat with 12 grams of saturated fat. To top it all off, the single food item will set you back 620 calories. It's not even the least healthy menu item, but it is the third least-healthy pick (via Cheat Sheet).
The next time you visit Dunkin', maybe steer clear of this behemoth sandwich and go with something that's better for everyone.