The Untold Story Of America's First French-Trained Chef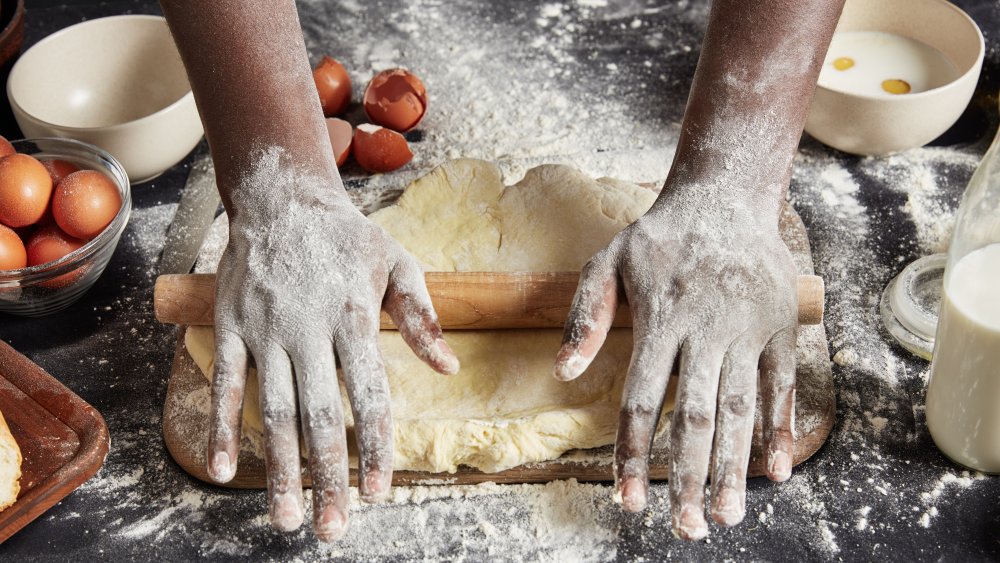 Shutterstock
French cuisine has always held a certain prestige and mystique, especially in the United States. Le Bernardin, Eric Ripert's chic Manhattan restaurant, has boasted three Michelin stars for decades. And before it closed in 2004, the nearby Lutèce served as an elegant Mad Men-era celebration of the cuisine. Steak tartare, foie gras, cakes with soft goat cheese, and butter — loads of it — have elevated French food into America's good graces. But the cuisine wasn't brought to the States by a French-born chef. French food was crafted in the United States as early as the 18th century, and its culinary ambassador was James Hemings, a Paris-trained chef and slave of Thomas Jefferson.
When Jefferson moved to Paris as a French diplomat in the 1780s, he brought several slaves with him. One was Sally Hemings, an enslaved teenager who was subjected to a relationship with Jefferson when she was likely only 14, according to the Washington Post. Another was her brother, 19-year-old James. In France, James Hemings studied regional cuisine with intensity: For one thing, he studied under a chef who cooked for French royalty, according to NPR.
After half a decade in Paris, he and Jefferson returned to the States. Hemings wanted a life in France and ultimately freedom, according to Harvard professor Annette Gordon-Reed. But with Jefferson working for then-President George Washington, Hemings continued to be trapped in slavery. The food he cooked would influence American cuisine for years.
Bringing Paris to Monticello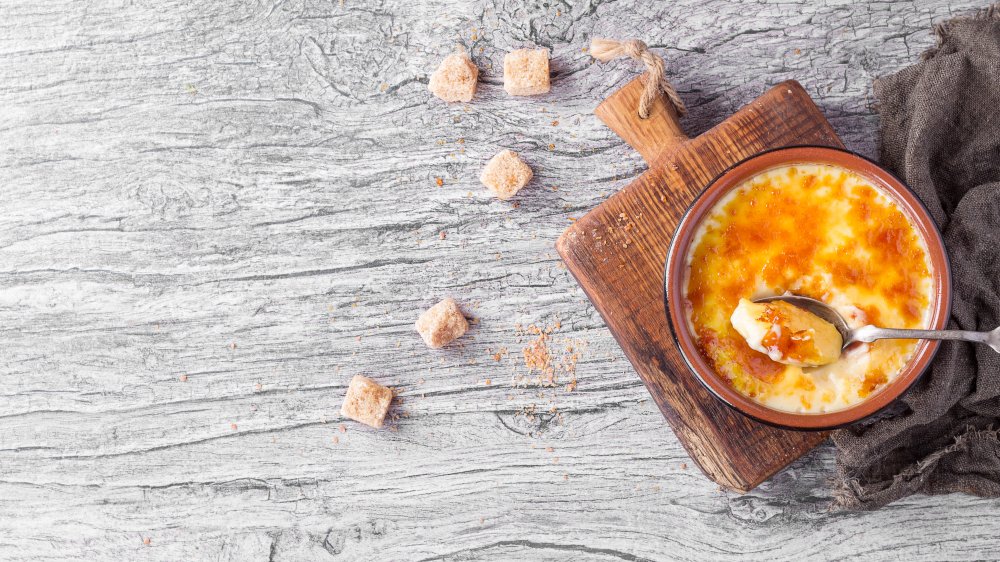 Shutterstock
Back in the United States, Hemings crafted dishes that continue to grace the menus of hundreds of American restaurants. Macaroni and cheese. Creme brulee. French fries. According to The Virginian-Pilot, he even served baked Alaska when ice cream was still a new and rare dish in America. In 1790, Jefferson sat down for dinner with Alexander Hamilton to reconcile an infamous rivalry and discuss the nation's future. Hemings crafted the menu, according to Ashbell McElveen, a chef and founder of the James Hemings Foundation. Hemings served tender chicken stuffed with local ham, pulverized chestnuts, and artichokes (via The New York Times).
But Hemings didn't receive all the credit, especially past his death. McElveen suspects that some of his recipes were co-opted by Jefferson's relatives. According to McElveen, it's "the greatest theft in culinary history." Even today, it's difficult to find many of his recipes. Still, at the time, Hemings along with Hercules Posey (a chef enslaved by George Washington) garnered celebrity-like recognition for their talent, according to Kelley Fanto Deetz (via Smithsonian Magazine).
Hemings changed the course of southern American cuisine: He cooked Virginian-French food, a practice still seen in southern cooking. That style led to smothered catfish and crawfish-studded mac and cheese, according to LAmag. Throughout history, Jefferson has often received credit for bringing French food to America and elevating cuisine in the United States. But next time you dig into a scoop of ice cream, think about James Hemings.