The Lowest Calorie Items On McDonald's Breakfast Menu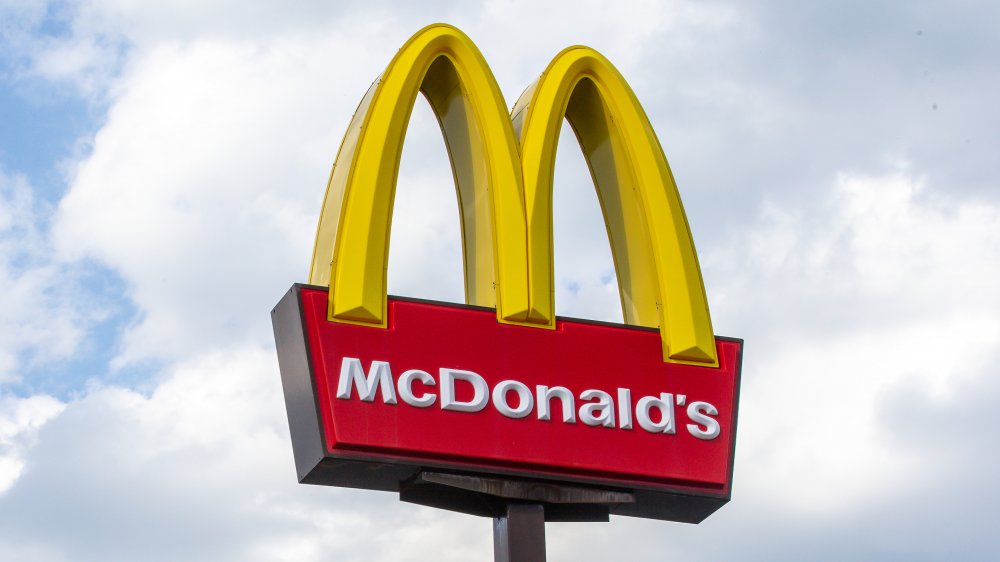 Huw Fairclough/Getty Images
Sometimes you're in a rush to get on the road and really just can't spend the time cooking or eating in a restaurant, or maybe you've been driving on the highway for hours and passed nothing but rest stops full of fast food chains. While we all know that if you're trying to eat healthy, fast food is probably not the best way to go, but sometimes it is simply unavoidable and you have to make do with the options that are available. With that in mind, we searched the McDonald's Breakfast Menu to find the three lowest-calorie items for you to choose from.
The McDonald's Breakfast Menu item with the third-lowest amount of calories is the Fruit & Maple Oatmeal. Coming in at 320 calories total, the chain describes this item as containing two full servings of whole-gain oats, topped with a splash of cream, red and green diced apples, dried cranberries, raisins, and golden raisins. It's worth nothing that this is the only one of the three lowest-calorie choices that is not included in the McDonald's All Day Breakfast Menu, so if you're interested in this sweet option, be sure to arrive before 10:30 am, when The Daily Meal notes that McDonald's officially switches to its reduced All Day Breakfast Menu and the Fruit & Maple Oatmeal stops being served.
The lowest calorie menu item on the McDonald's Breakfast Menu
The item with the second-lowest amount of calories on the McDonald's Breakfast Menu is the Sausage Burrito. This wrap contains 310 calories total, and is described as a soft flour tortilla containing fluffy scrambled eggs, pork sausage, green chiles, American cheese, tomatoes, and onions.
The breakfast menu item with the lowest amount of calories available at McDonald's is the Egg McMuffin. It is made from a freshly-cracked egg on top of a buttered and toasted English muffin, layered with American cheese, and a slice of Canadian bacon. This sandwich contains 300 calories and is described by McDonald's as an excellent source of protein. Business Insider agrees — in a breakdown of the menu item, they state that this sandwich contains a good amount of protein and not too many carbs. The only issue is the amount of sodium, which (at 730 milligrams) is nearly half the recommended daily amount for adults. However, if you watch your sodium intake for the rest of the day, the Egg McMuffin is a totally healthy choice.
An honorable low-calorie mention is the hash browns, which are more of a side than a meal. This snack is made of fried shredded potato and contains 140 calories total. If one McDonald's breakfast item isn't going to be enough to get you through the day, we suggest adding these to your order for a more filling meal that will still be relatively low in calories.