The Surprising Ingredient That Makes XO Sauce So Good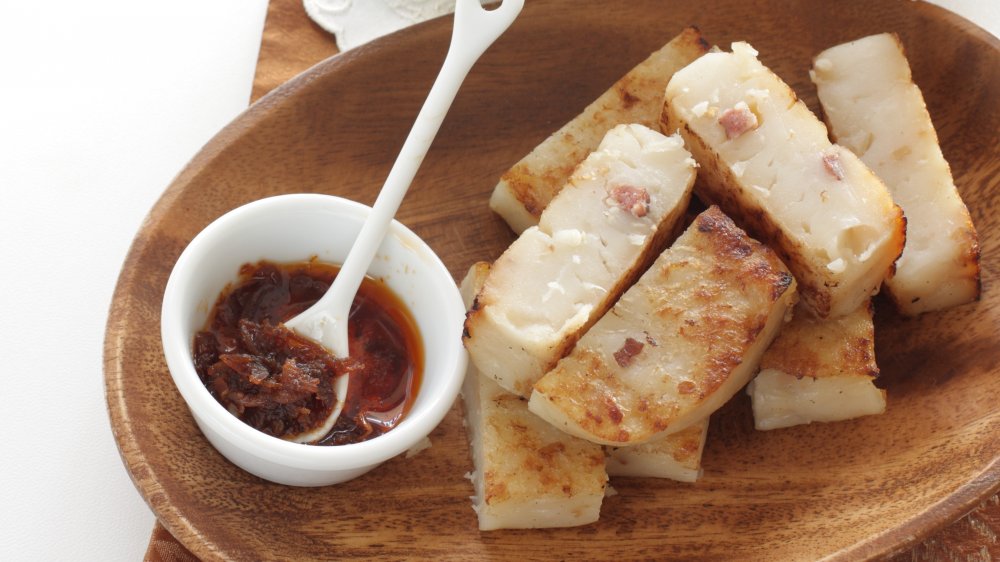 Shutterstock
This could well be the most versatile Chinese condiment you've never heard of. The deceptively unassuming XO sauce was imagined and created to go with just about everything it is served with, from steamed rice rolls to turnip cakes, and from silken tofu and crisp vegetables to the magnificent steamed fish that comes around towards the end of an epic meal. 
XO sauce was said to have been invented in 1986, at the upscale Spring Moon restaurant attached to the Peninsula Hotel in what was then the British colony of Hong Kong. "Its name, 'XO,' is a reference to premium brands of cognacs, to emphasize the high quality and the cost of the sauce," Gordon Leung, executive chef of Chinese cuisine at Spring Moon tells Zolima Citymag. It was only a matter of time before customers began asking to purchase the sauce, which was being served on the side during every meal — and XO sauce took off. 
XO sauces are traditionally made with dried scallops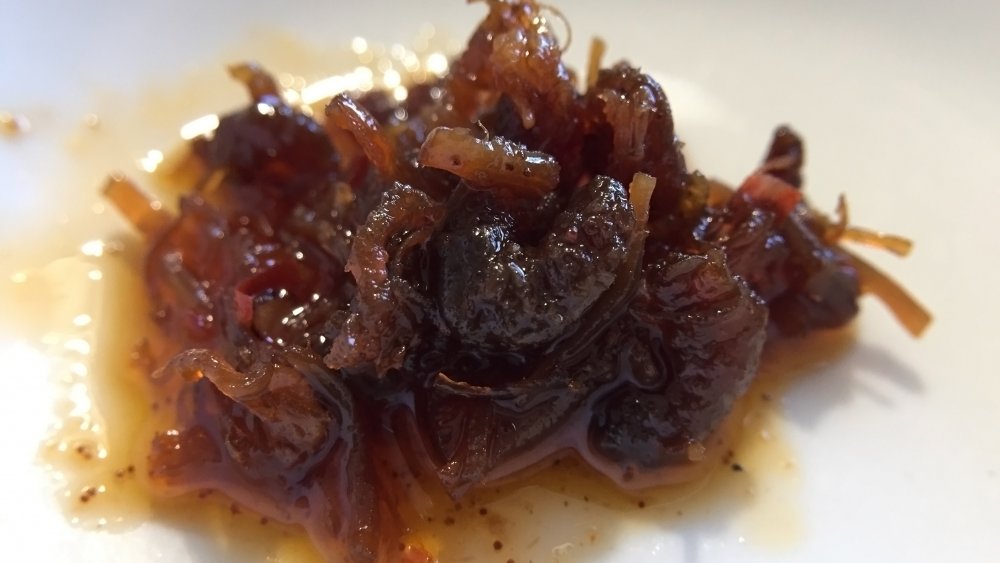 Shutterstock
XO sauce is special because of its key ingredient: dried scallops, which are blended together with a few other ingredients, which can include shrimp, and chilies blended with cured ham, oil, and spices.  "Most restaurants use more or less the same ingredients when making XO sauce — chilies, dried scallops, dried shrimps and spices," Leung says. "But the differences lie in the preparation methods, the proportion of ingredients, the cooking times of each ingredient, and so on."
Asian American chef Jack Lin, whose family is in the dehydrated shrimp business, tells Saveur that the way to make XO sauce involves frying every ingredient individually at super-low temperatures, and then adding both sugar and chicken stock at the end. Lin admits his could be one of a million ways to make XO sauce, because as he puts it, "Everybody in my neighborhood had their own homemade recipe." This means that any enterprising vegan or vegetarian might create versions of XO sauce. Cookbook author Diana Kuan tells Edible Brooklyn that vegetarians can use a combination of shiitake mushrooms, shallots, and cumin to get the taste of XO sauce — but we don't know if it would taste quite the same without dried scallop as the star of the show.