The Surprising Ingredients You Should Be Adding To Your Coffee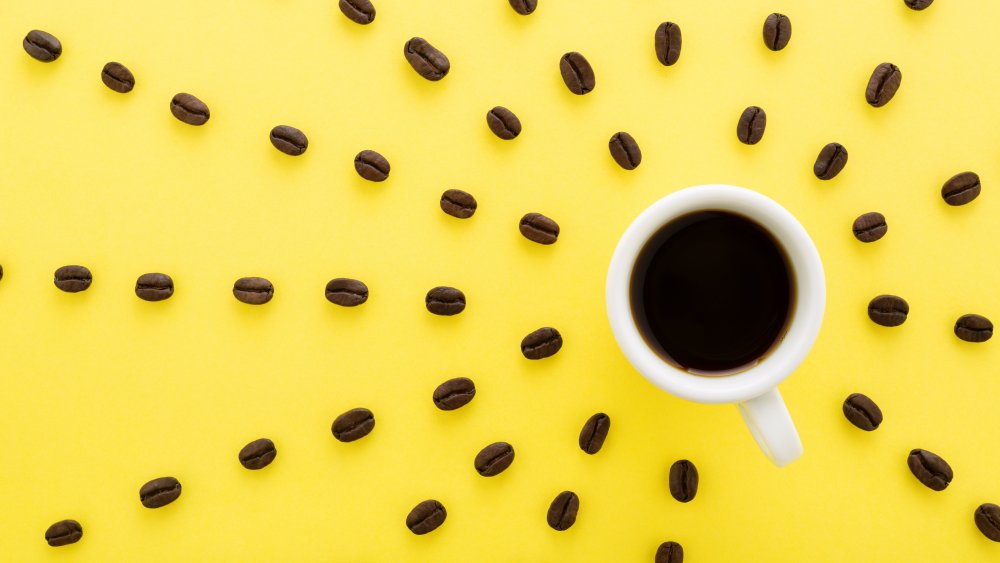 Shutterstock
Making the perfect cup of coffee is often a vital step in starting the day, especially if you can't even think about opening your eyes until you've had your first cup. Though there are plenty of different ways to make stellar coffee from the method you use to the quality of the coffee beans, there's another way to hack your morning joe. You can actually add different ingredients to the coffee grounds themselves. This will help you to add some subtle notes and surprising flavors to your coffee without changing the roast itself.
A classic addition to coffee beans is cinnamon. It's an anti-inflammatory spice that will make you feel as good as your coffee tastes (via Eat This, Not That!). Other spices you can use include nutmeg, cardamom, and you might even like lavender in your coffee (via Cooking Light). All you'll need is 1/4 teaspoon sprinkled on top of the grounds before you brew the pot. 
Another great combination is honey with orange. "One of my favorite tricks for amping up my coffee is to take a great coffee from El Salvador and add orange zest and honey," says Klatch Coffee vice president Heather Perry to Eat This, Not That! It adds a lot of dimension to the coffee and will certainly brighten the morning.
Other ingredients to add to your coffee grounds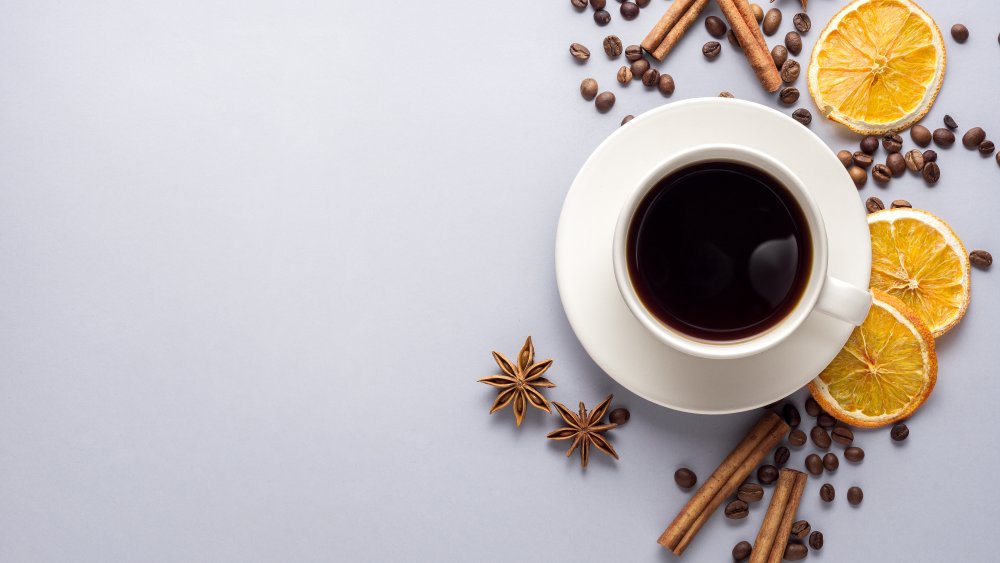 Shutterstock
Mocha, or coffee and chocolate, is another staple coffeehouse flavor. While you might only think of adding a bit of chocolate by mixing it into already-brewed coffee, there's another way to add a subtle hint of the rich flavor. You can add cocoa powder to the coffee grounds before brewing, which will make the coffee beautifully aromatic. You'll want to use about 1 to 1 1/2 tablespoons of unsweetened cocoa powder to achieve the perfect balance.
Extracts are another valuable tool for adding flavor to coffee. Think along the lines of vanilla extract — or even coconut extract. The options are seemingly endless, and the thought of fragrant almond extract, peppermint extract, or even rum extract certainly sounds tempting. Just use 1 teaspoon of any extract, stirred into your grounds before brewing, since a little goes a long way.
Finally, adding a pinch of salt can neutralize any bitterness your beans may have when you brew a pot. It only takes 1/8 of a teaspoon, so don't use too much.