Here's How Snoop Dogg And Martha Stewart Became Friends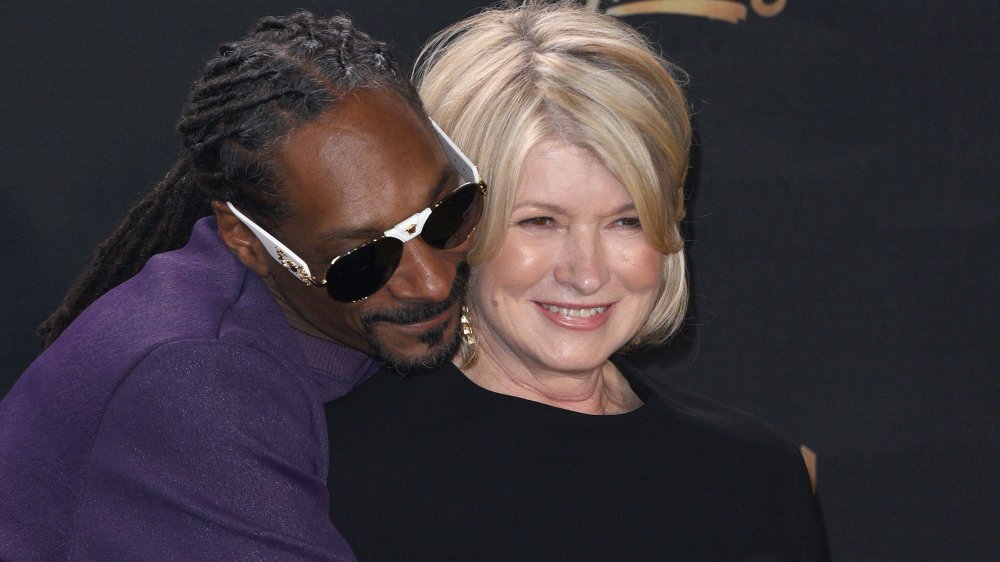 C Flanigan/Getty Images
Let's be honest, when we first saw Snoop Dogg and Martha Stewart team up for a television show, we were all a little confused. How did these two meet? Were they actually friends? After all, the odd couple comes from completely different worlds, with one being a famous rapper and the other a domestic icon. However, as hard as it might be to believe, this friendship is completely real and happened organically.
The dynamic duo first met when the "Gin and Juice" rapper appeared on Stewarts's show Martha in 2008, according to The Hollywood Reporter. Snoop appeared on a segment about mashed potatoes, and then returned the following year to bake brownies with the homemaker maven. Stewart asked the hip-hop artist to set the oven to 350 degrees for the baked goods and Snoop joked, "Why not bake them at 420 degrees?" The audience erupted in laughter, making TV gold. 
"What a weird couple we were," Martha said, recounting the story for NBC's Harry Smith, according to her website. "Martha kind of, like, pioneered this," Snoop told Smith. "As far as letting rappers become a part of daytime television. You know, cooking with Martha just seemed like the right space to be in."
How Justin Bieber helped to bring them together again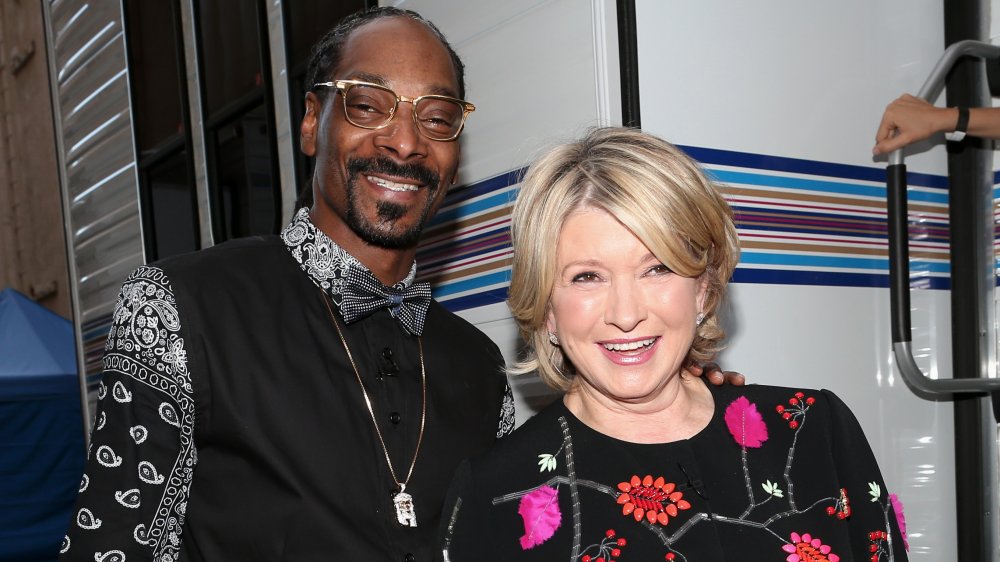 Christopher Polk/Getty Images
The pair didn't see each other again until they both appeared on the Comedy Central Roast of Justin Bieber. "She sat next to me, and she stole the show," Snoop told NBC. "She was the funniest 'roaster' that night. In that moment, I knew I wanted to be alongside this lady for the rest of my life." Apparently others noticed their natural chemistry as well, leading to Jersey Shore creator SallyAnn Salsano approaching them about hosting a cooking show together on VH1. They were both eager to work together, and Martha & Snoop's Potluck Dinner Party premiered in 2016. 
And it seems as though this friendship is here for the long haul. Stewart recently revealed on her site what she enjoys most about Snoop. "I like his laid-back energy-I like his outspokenness, I like his sense of timing, and I really enjoy to watch him cook," Martha said. The rap-star also confessed to thinking of Stewart as being more than just a great friend. "She's the big sister I never had," Snoop said. "Being able to correct me, to teach me, to show me how to be better, to give me something to aspire to be."