Great News For Chopped Junior Champion Fuller Goldsmith After Heartbreaking Diagnosis
If anyone in the food world can demonstrate resilience, it's Fuller Goldsmith. The cook and aspiring chef won Chopped Junior in 2017 when he was just 13 years old (via Tuscaloosa News). And, the now 16-year-old has beat cancer not once, not twice, but four times as he continues to pursue his culinary dreams.
The Chopped Junior champion has undergone treatment for leukemia since he was only 3 years old. It was in the hospital when Goldsmith, receiving treatment at 5 years old, began watching the Food Network. The culinary world provided solace and inspiration for Goldsmith as he battled the disease, according to Seattle Children's Hospital.
On Chopped Junior, Goldsmith continuously impressed the panel of judges as the Tuscaloosa teenager fried up beignets, catfish, and hush puppy-coated chicken tenders. Even after earning the $10,000 prize, Goldsmith hoped to donate part of the funds to Fuller's Fund, which supports families working through pediatric cancer treatment.
Fuller Goldsmith has shown resilience in and out of the kitchen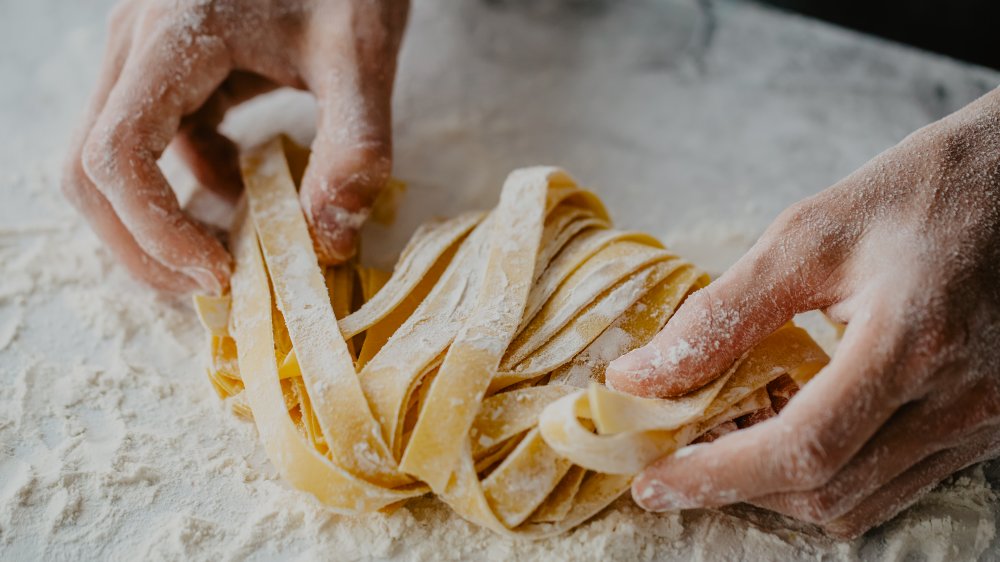 Shutterstock
After winning the cutthroat show, Goldsmith continued facing challenges. By 2018, his cancer resurfaced a fourth time. According to Seattle Children's Hospital, the family had tried various treatments over the years — this time, they headed to Seattle for an experimental form of T-cell immunotherapy.
"It was really encouraging to know there was another option out there and this wasn't the end of the line," mother Melissa Goldsmith told Seattle Children's Hospital. More than a year after the treatment, Goldsmith is still in remission — and he hasn't stopped cooking.
According to Tuscaloosa News, the teen has been whipping up meals at the Southern Ale House. In recent months, the cook has been crafting homemade pasta with feta and blue cheese sauce, seared steak with red wine jus, and cavatelli smothered in an egg yolk emulsion with prosciutto, according to Goldsmith's Instagram.
In February 2020, he appeared as a guest chef alongside Tuscaloosa's most revered chefs for a benefit dinner funding breast cancer research and Fuller's Fund. Like the chefs he once watched on TV from his hospital room, Goldsmith has been "cooking up a storm." He plans to head to culinary school, train under a top chef, and open a couple of restaurants — to start (via People).