Domino's New Chicken Taco Pizza Has Everyone Talking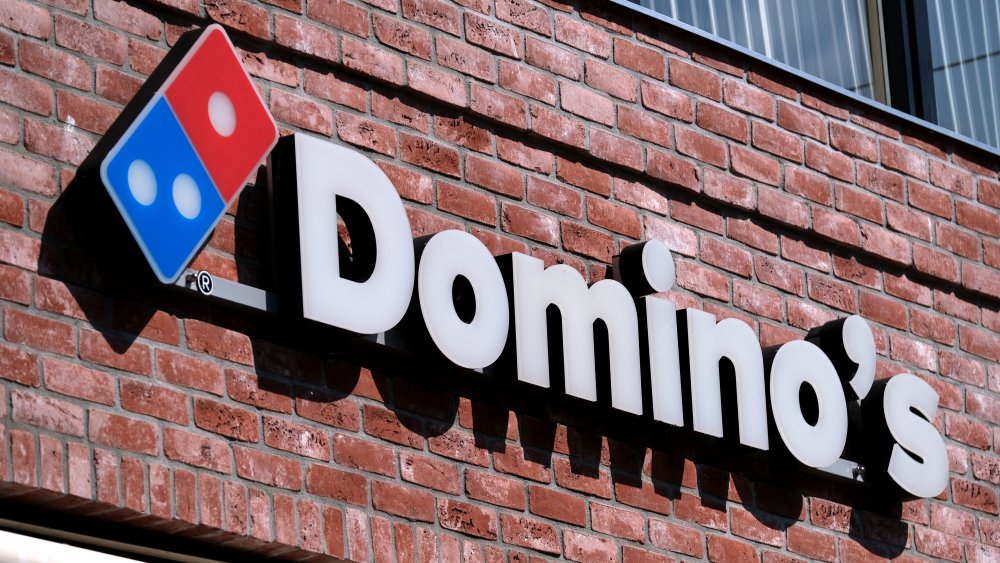 Yuriko Nakao/Getty Images
Domino's just introduced a new pizza with toppings that are a little unexpected. Whether you're a pizza fiend or an occasional customer, chances are you haven't tried a pizza with toppings like this. Yes, pizza goes well with almost anything piled on top, but this time it's a mashup of Tex-Mex and Italian, which means you're in for quite a taste sensation. The latest Domino's special is a chicken taco pizza (via Thrillist).
As if one new special pizza wasn't enough, the chain is also releasing a cheeseburger pizza. People are definitely excited to try both, though you might be more inclined to one or the other of these fast-food fusions. Both specialty pizzas are being sold for $11.99, and you'll start seeing them on the menu on August 31st. Domino's is hoping you'll take a chance on ordering these since the pizza is "designed for delivery," so the food should taste better in pizza form after being brought to your doorstep, especially when compared to regular tacos and burgers (via Delish).
Here's what you need to know about the new specialty pizzas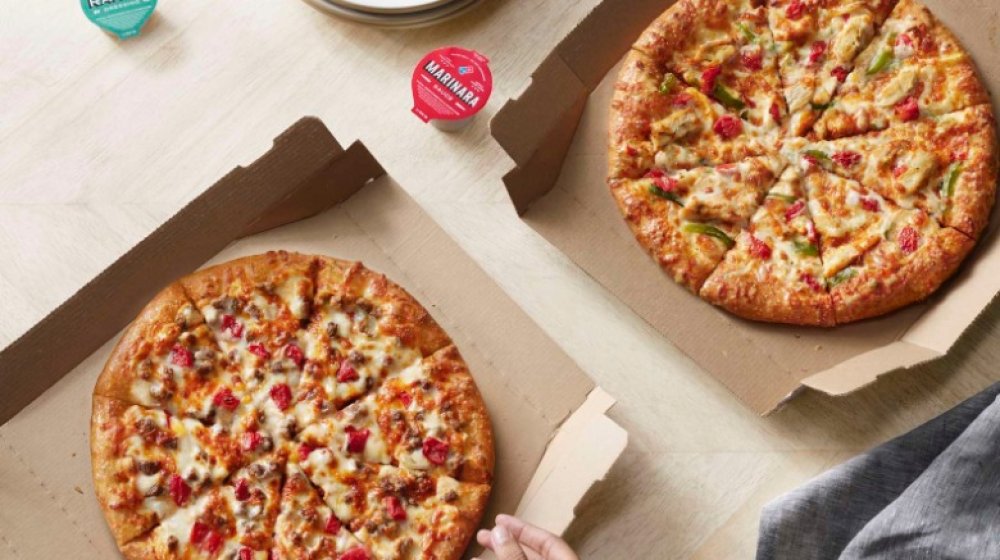 Domino's
While most people love pizza, chicken tacos, and cheeseburgers, you might be wondering how these pizzas have come together and just how good they actually taste. You'll have to wait and try them yourself to determine if the pizzas are winners in your book, but we do know exactly what the toppings will be.
The chicken taco pizza comes with American cheese, taco seasoning, grilled chicken, fresh onions, green peppers, diced tomatoes, provolone, and cheddar cheeses. Plus, Domino's will be running a contest on the company's Twitter and Instagram pages. Every Tuesday through September 15th, customers can enter to win a free chicken taco pizza for "Taco Tuesday."
If you're more interested in the cheeseburger pizza, then you should know it comes with a ketchup-mustard sauce, American cheese, fresh onions, diced tomatoes, beef, shredded provolone, and will be topped with cheddar cheese.
So, give them a try or cross your fingers and hope to win a free chicken taco pizza one lucky Tuesday.