Here's What People Think Actually Caused Giada De Laurentiis' Divorce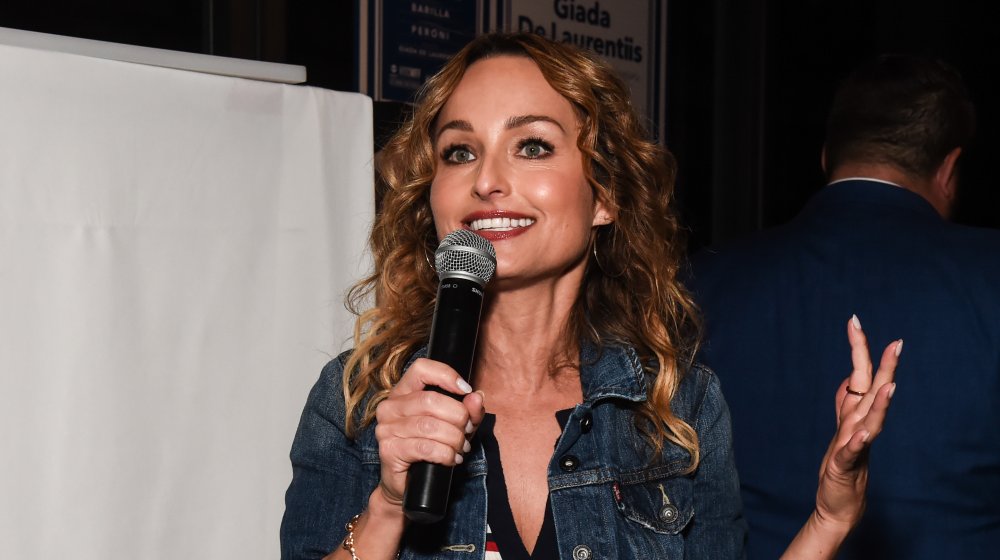 Daniel Zuchnik/Getty Images
Giada De Laurentiis' divorce from husband of 11 years Todd Thompson took many by surprise. They separated in 2014 and finalized it in 2015 (via People). The split seemed amicable on the surface, dividing assets and custody, with De Laurentiis paying $9,000 a month in child support. According to the celebrity chef and cookbook author herself, she finalized her divorce from Thompson, took some time, and then began her now long-term courtship with Shane Farley in 2015 (via People). "After I got divorced, I spent about a year and a half alone, not dating, just figuring things out. I had been with Jade's dad for 25 years. I didn't know what it meant to not be married," stated De Laurentiis in 2015.
While it's quite possible this entire breakup played out as smoothly as stated above, rumors have swirled for years that there was more to this breakup. De Laurentiis has been pictured in close conversation with some prominent Hollywood men, and some sleuthing fans think there may be more to this story. The most common theory for why De Laurentiis and Thompson ended their lengthy relationship comes in the form of "Your Body is a Wonderland" singer John Mayer.
De Laurentiis has a lineup of rumored romances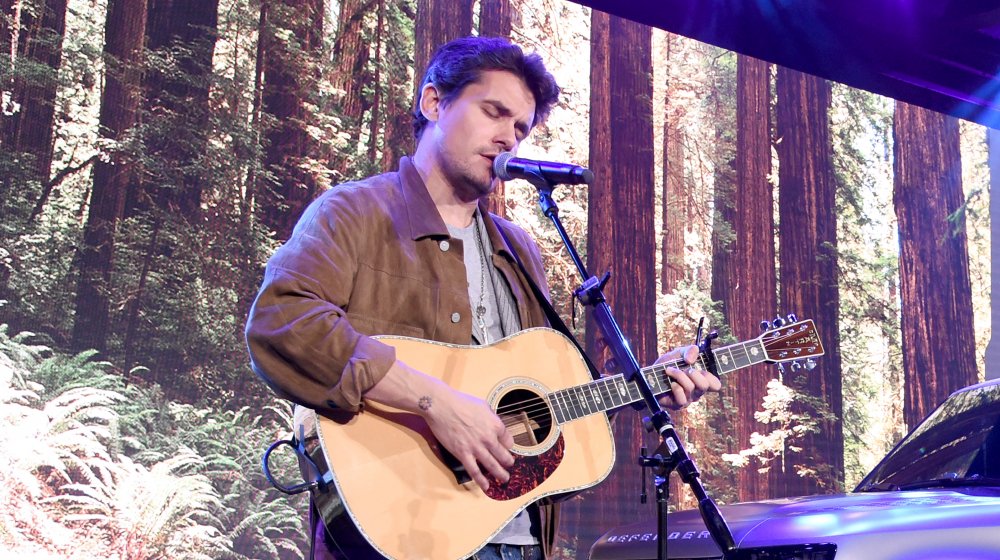 Michael Kovac/Getty Images
You could safely say Mayer "kissed a girl" and he liked it, as Mayer has been linked to Love Hewitt, Katy Perry, Jennifer Aniston, and Taylor Swift, and even admitted to sleeping with somewhere under 500 women (via Billboard). Celebrity gossip magazines  Crazy Days and Nights as well as Star magazine reported that the two had a steamy affair at the Gansevoort Hotel in 2009 (via NY Daily News). De Laurentiis unequivocally denied the rumor. We'll let you decide whether this happened or Mayer's lothario reputation may have played a role in kicking things up a notch.
De Laurentiis has also featured in rumors involving other celebrity men, like Matt Lauer. Closer Weekly shared some photos of them looking cozier than "just friends" while on a beach shoot for the Today show. Knowing what we do about Matt Lauer now, we're gonna give this one a hard pass (via Vanity). This rumor was before the #MeToo era revealed some very uncomfortable facts about Lauer that could explain many awkward situations. Perhaps more believable are rumors of De Laurentiis and friend, coworker, and chef Bobby Flay. It's been clear for ages that these two share a genuine affection (via CheatSheet). But if these two were ever a couple, there wouldn't be much reason to hide and this idea doesn't seem to be reflected in the divorce. 
We can guess, but we may never know the real reason De Laurentiis and Thompson divorced.