Instant Pot Has Exciting News For Coffee Drinkers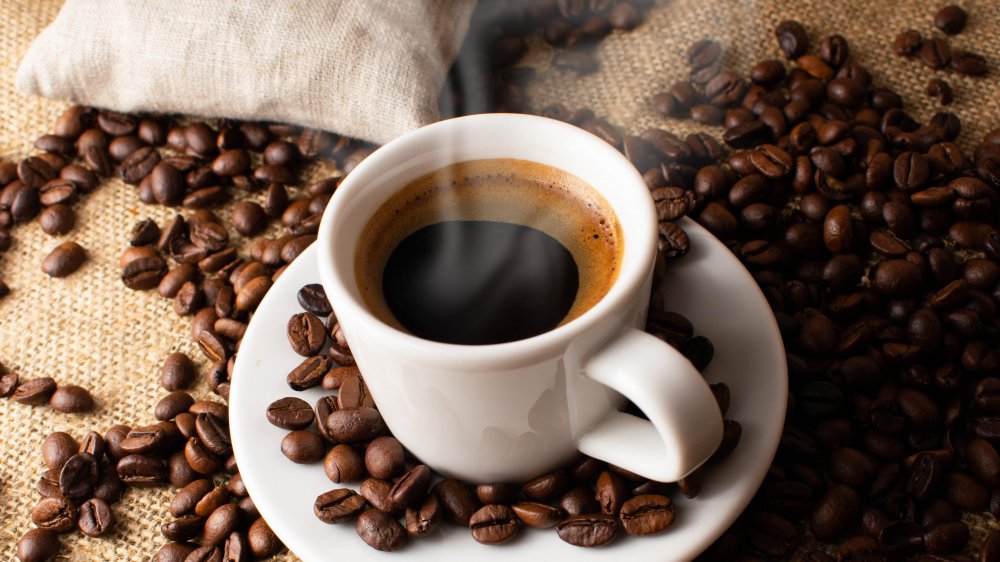 Shutterstock
Many of us coffee fans have a Keurig machine to give us our much-needed java jolt in the morning. In fact, Market Watch reports that a whopping 20 million households have a Keurig in their home. Some even have this K-pod brewer, in addition to a Nespresso device, because some days you feel like regular coffee and other times you need a little extra pick-me-up with a shot of espresso. However, Instant Pot recently announced a game-changer for coffee enthusiasts everywhere. They've created a machine that can make both — yes, you read that correctly. According to Food & Wine, the new appliance by Instant Brands is appropriately named "Instant Pod." 
This device not only saves you money with not having to purchase both of the other applicances, but it also clears much-needed space on your kitchen counter. "With the new Instant Pod, coffee lovers can kickstart their day with fresh brewed coffee or espresso drinks from one amazing machine," said the company's founder, Robert Wang. "Why take up space with a machine that can only do one thing? The Instant Pod brews both!" The new machine gives you a choice of 2-ounce, 4-ounce, and 6-ounce Nespresso pods, while the Keurig portion allows you to pick 8-ounce, 10-ounce, and 12 ounce.
But what do reviews say about the new Instant Pod?
The company did a soft launch in May, and 65 ratings are already in on Walmart.com. The Instant Pod currently has 4.1 stars and customers like Jennifer say even her picky partner likes the coffee it brews. "My boyfriend is a bit of a coffee snob and prefers Nespresso while I'll pretty much drink any coffee that's on sale so this is the perfect machine for us since we can both have our coffee fix and only have one machine," she wrote. "I bought a re-usable K cup to try also and it worked like a charm! It was super easy to use and clean. You won't regret this purchase."
However, if you're less of a java fan and more into tea, it's also got you covered. The device can also make tea and is friendly to reusable pods. The machine is currently being sold for $119 and if you're feeling extra fancy, you can also buy their Instant Pod Milk Frother for $29.