Costco's Decadent New Cupcakes Have Mouths Watering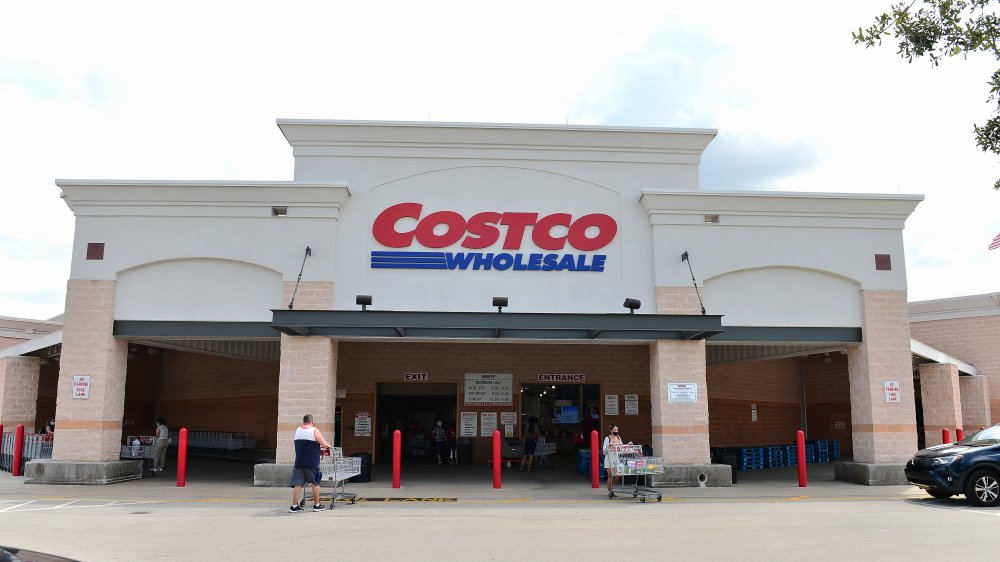 Johnny Louis/Getty Images
You can't have your cake and eat it too, but with these new scrumptious cupcakes from Costco, you probably wouldn't mind anyway. The big-box store is known for some of its over-the-top desserts, but the latest addition to the bakery is serving you two sweet treats in one. It's a pack of cookies and cream cupcakes that are topped with a full-size chocolate chip cookie on top (via PopSugar). 
The new desserts have been spotted by a couple of Instagram users, but it is not exactly clear which Costco bakeries are currently selling this delightful dessert fusion. According to Delish, the cookies and cream cupcakes were found in Illinois. As far as other Costco locations, everyone will have to wait and see which states will end up carrying the dessert. Hopefully, it will come to a location near you. Until then, you will just have to wait and snack on some of the many other delicious desserts the bakery has.
What you need to know about these cookies and cream cupcakes
For those who can go ahead and make a trip to your local Costco to pick these up, you might want to know what you're in for before buying a dozen. According to Delish, the cupcakes are made with a vanilla cake and frosted with cookies and cream icing. PopSugar, however, described the cupcakes as having cookies and cream mousse on top. Either way, it's going to be a light and fluffy explosion of sugary cookies and cream on top of the cupcake. Finally, the frosting is covered with a whole chocolate chip cookie to tie the entire theme together.
A pack of these cupcakes includes a dozen of the individual cookie-topped cakes and costs just $10.99. That's less than a dollar per cupcake, which is a pretty great deal. Though these would be great for a group or a children's party, you might not want to deal with the repercussions of the sugar high that might follow. So, let your children enjoy at your own discretion — or just keep them to yourself.