The Truth About Outback Steakhouse's Secret Seasoning Blend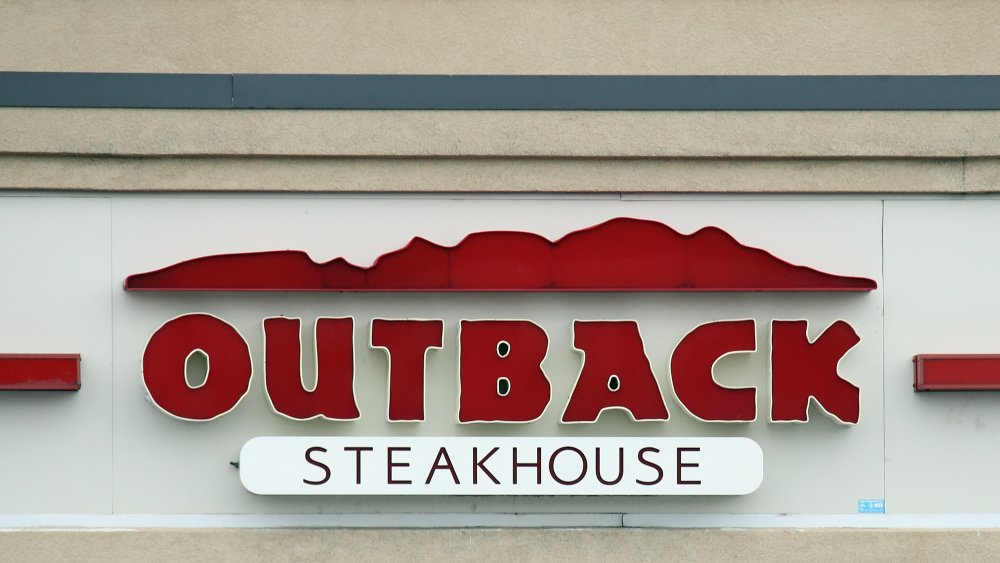 Bruce Bennett/Getty Images
It may be called "Outback Steakhouse" but the restaurant chain is about as Australian as McDonald's. The chain was founded by four friends from America who were looking to capitalize on national interest in Australia generated by the 1986 movie Crocodile Dundee. The group had toyed with the idea of visiting Australia before launching the restaurant and then decided to go ahead with their restaurant without seeing The Land Down Under anyway because they wanted to deliver "American food and Australian fun." 
As far as beginnings go, Outback Steakhouse didn't exactly have an auspicious start. Mental Floss says that on opening day, the restaurant's employees had to occupy vacant parking lot spaces so that the establishment seemed busy. But it was only a matter of time before word got around and people began coming for the steaks and a deep-fried vegetable concoction which came to be known as the Bloomin' Onion. Outback's steaks have a distinctive flavor, but it might not be a spice blend that you'd find in Australia. But even if you would, you probably wouldn't find out what's in it.
Outback's steaks are said to be made of a 17-spice rub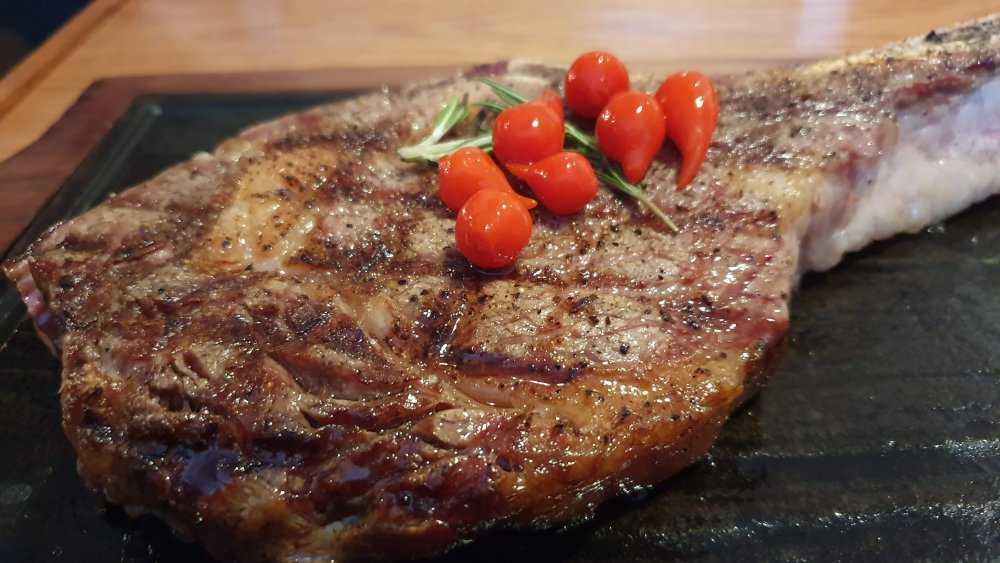 Shutterstock
Outback's seasoning blend was created by the restaurant's co-founder, Tim Gannon, while he was working at a New Orleans restaurant called Copeland's (via The Daily Meal). So it seems likely that Outback's flavors are more Cajun than Canberra. The spices remain a mystery, although one Reddit user posted a photo of an Outback restaurant spice rack with a sign proudly proclaiming that out of the 20 unmarked spices on offer, 17 of them were actually used to flavor their world-famous steaks.
Numerous sites offer their own versions of a copycat Outback spice rub, but one of them made it into another Reddit thread that was started by a self-described former Outback worker who would neither confirm nor deny the ingredients.  Instead, they said, "As best a guess as any!" The recipe calls for 1 teaspoon salt, 1 teaspoon paprika, 1/2 teaspoon ground black pepper, 1/4 teaspoon onion powder, 1/4 teaspoon garlic powder, 1/4 teaspoon cayenne pepper, 1/8 teaspoon coriander, and 1/8 teaspoon turmeric. And while it falls short of the 17 spices displayed on one Outback spice rack, it could be a tasty start.