Here's How Burger King Will Look In The Future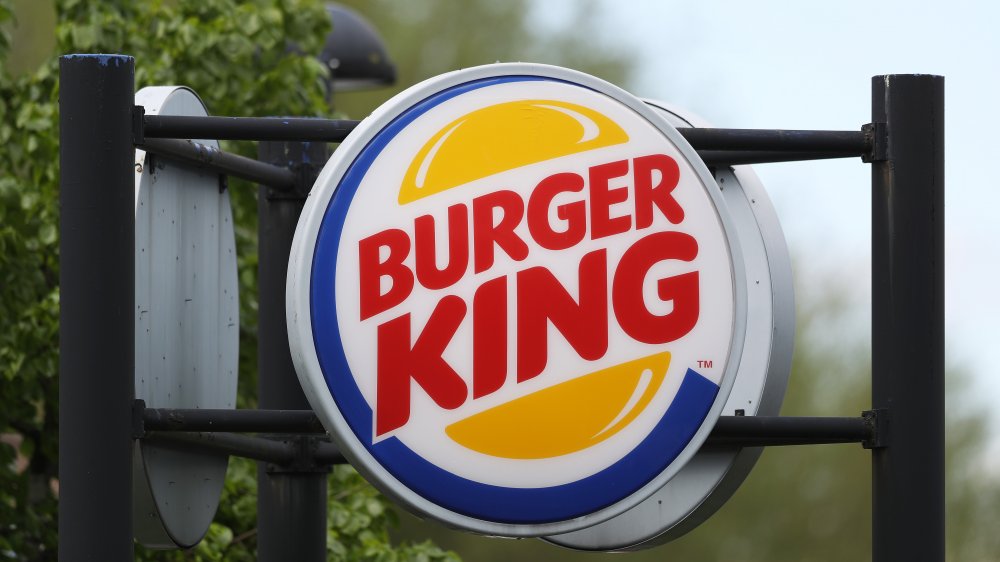 Naomi Baker/Getty Images
According to Fast Company, the pandemic forced fast food restaurants to put the pedal to the metal when it comes to forward-thinking. Rather than focusing on the in-restaurant dining experience, quick-serve chains like Burger King, which has about 7,000 locations nationwide, are putting dollars toward efficient service, from the drive-thru, to online ordering, and delivery. COVID-19 prompted executives at the company to "innovate even faster and to think even more about how quickly we can evolve and improve things like our drive-thru experience or the delivery experience," Josh Kobza, chief operating officer for Restaurant Brands International, owner of BK, said (via CNN).
A la Sonic, new Burger Kings being planned for 2021 see diners pulling their cars up — under solar paneled roofs no less — and having their meals brought to them. Alternately, Fast Company reports you can walk up for service, or go with the classic drive-thru to grab your burgers and fries. Some restaurants will even feature triple drive-thru lanes.
Other revolutionary dining experiences at the future Burger King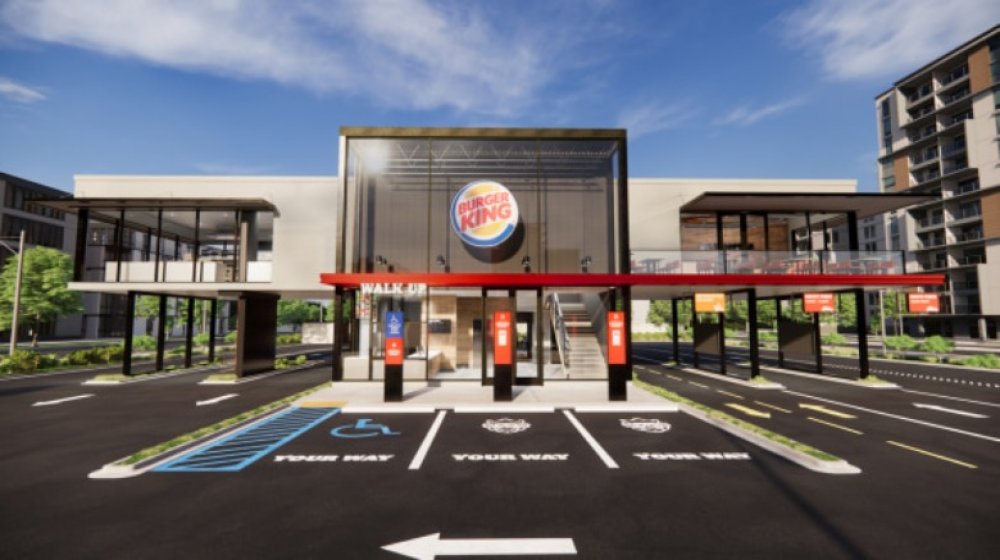 Burger King
With these innovations, the restaurant's footprint will be reduced by 60 percent, and does not allow space for a dining room. Not that BK is doing away with dining rooms all together — at least not yet. A second new restaurant model works to also reduce the footprint of the restaurant by adding a second story, where diners can eat. Still, car service will also be emphasized. Curbside pickup may also be offered.
Looking for an even more futuristic, and contact-free mode of picking up your Whopper? Food lockers containing your order are also being dreamed up. You'll never even see a Burger King employee! Rapha Abreu, vice president and global head of design at Restaurant Brands International explains the concept: "What we're trying to accomplish here is to provide options. What we tried to explore was . . . different service modes that can adapt to each person's needs."
With that in mind, these aren't even the only possibilities for how the Burger Kings of the future will look — can you imagine what else they'll come up with? For now, you can plan to see the first newer concepts in Miami, Florida, as well as a few locations outside the U.S. According to CNN, current Burger Kings will also get facelifts next year, and in the coming years.