Outback's Bloomin' Fried Chicken Is Turning Heads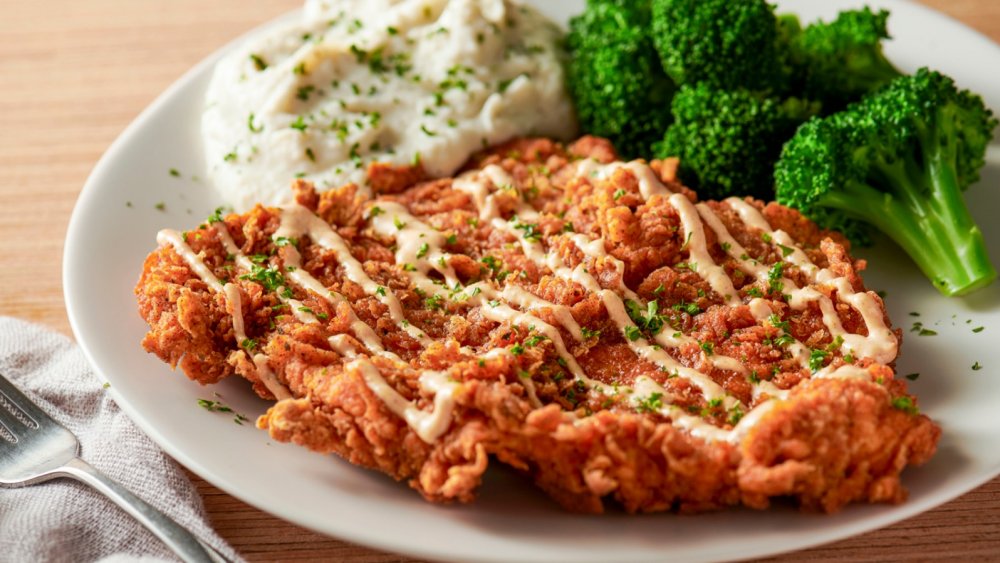 Outback Steakhouse
It's that time of year again at Outback Steakhouse. Your favorite appetizer, the Bloomin' Onion, is stepping out of the spotlight in favor of Bloomin' Fried Chicken, which we've missed since it reappeared in July 2019 (via Delish). Whether you're a fan of fried onions or not, chances are you still probably like the incredibly savory spice mix the chain uses to batter and fry the chopped onion into perfectly crunchy spears. Well, those flavors are now available in fried chicken form, and it's time to give it a try. 
The menu change at Outback comes as part of an expansion since the chain has been operating on a limited menu over recent months. In addition to the Bloomin' Fried Chicken, customers can now order other classic menu items like Aussie Twisted Ribs and Three Cheese Steak Dip (via People). That means there are a few different ways to mix up your order if you've gotten into a rut lately.
What you need to know about Outback's Bloomin' Fried Chicken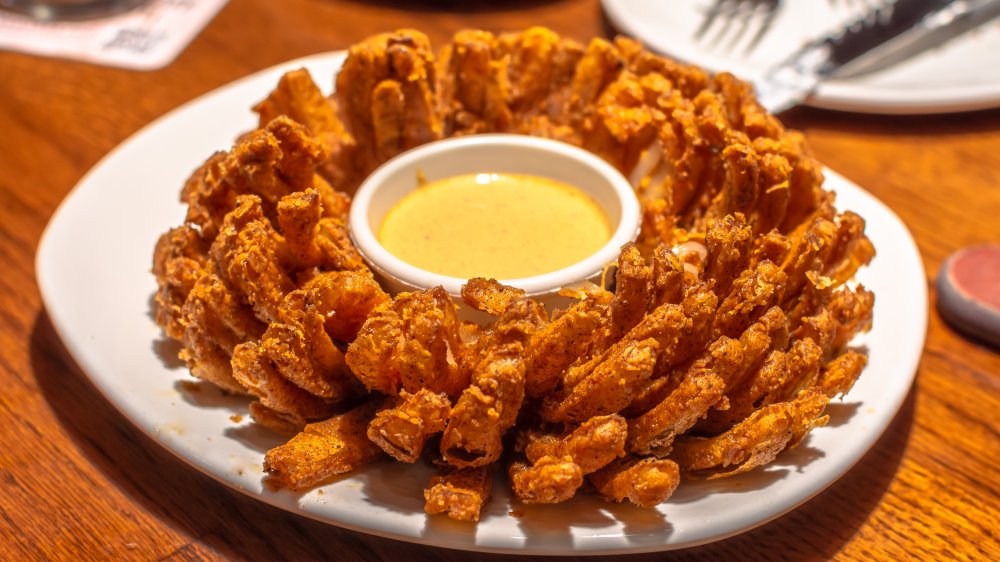 Shutterstock
If you're not familiar with the returning dish, the Bloomin' Fried Chicken is a chicken cutlet that's battered with the Bloomin' Onion seasoning and deep-fried. Once it emerges all crisp and crunchy, the chicken is topped with a signature spicy bloom sauce and served with two sides. If your mouth is already watering, it's past time to visit your local Outback. The new menu featuring the Bloomin' Fried Chicken launched on Wednesday, September 2, and you can take advantage of it whether you eat at the restaurant, pick it up, or have it delivered to your home. 
The best part yet might be that the new additions to the menu are more cost-effective, too. "We know value is important to our guests, especially now," said Danielle Vona, Outback Steakhouse's Chief Marketing Officer, according to People. "In addition to adding a second side to most entrées, we've lowered prices on some of our signature appetizers as well as some of our larger cuts of steak." More food for lower prices is always welcome news no matter what you order.