Costco Just Brought Back A Sweet Fall Favorite, And It's Not Pumpkin Pie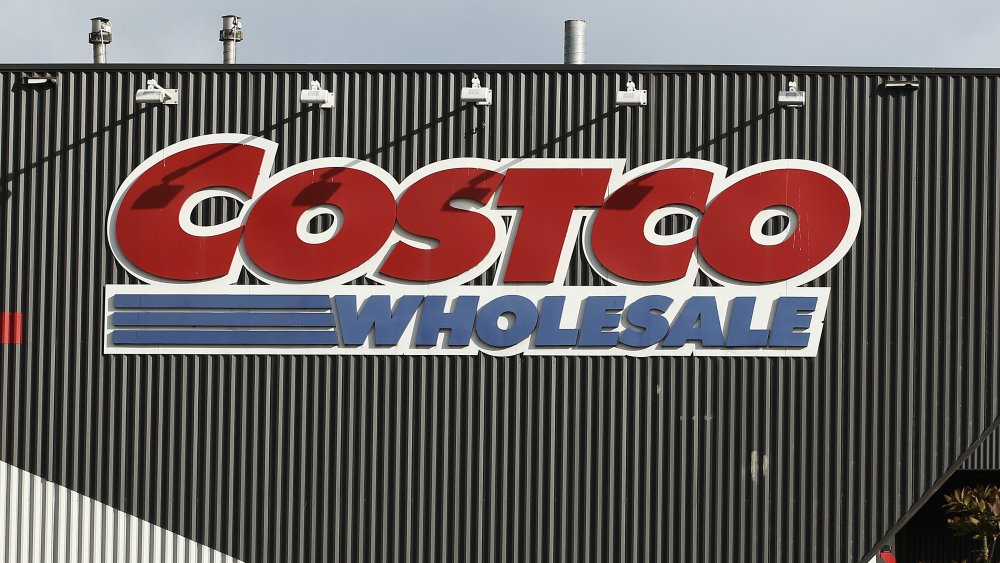 Daniel Pockett/Getty Images
Fall is just around the corner, and even pumpkin spice latte season has arrived at Starbucks. But thanks to the latest addition to the bakery at Costco, you'll have another cozy and comforting flavor to savor over your morning cup of joe. The big-box retailer that everyone knows and loves so much just brought back apple crumb muffins — and customers are super excited. 
Instagram user Costco Buys spotted and posted a photo of these delicious fall favorite on September 3rd. The social media post was received with a warm welcome from fans of fall flavors who couldn't wait to get their own pack of muffins at Costco. While pumpkin pie and pumpkin spice typically steal the spotlight during the season, apple crumb is certainly a welcome change for many people. Not to mention, the apple harvest season is underway, which means this is a wonderful way to enjoy the fruit in its peak — maybe even on your way to pick your own bushel or to see some colorful leaves.
What you need to know about the apple crumb muffins
Before you head off to your local Costco to pick up these delicious muffins, there are a few things you should know. The muffins come in packs of six from the bakery and are topped with a sugary apple crumble. You can mix and match any two packs of muffins for just $7.99, which is a great deal at less than $1 per baked good. It makes getting up in the morning that much better.
But just because these muffins are incredibly tasty and a steal at that doesn't mean you should eat them all in one sitting. The nutrition of the apple crumb muffins alone is pretty hefty, so maybe pick up two packs and freeze one. A single apple crumb muffin will set you back 690 calories for the day alone, which is a pretty substantial number. On top of that, the muffin packs 79 grams of carbs, 38 grams of fat, and 10 grams of protein (via My Fitness Pal). These definitely are not the healthiest choice, but at least they have some protein — and it never hurts to indulge from time to time.
So, stop by your local store and pick up a couple of containers to enjoy fall-flavored muffins throughout the season.