Arby's Is Offering Its Most Important Sandwich Ingredient For Sale By The Pound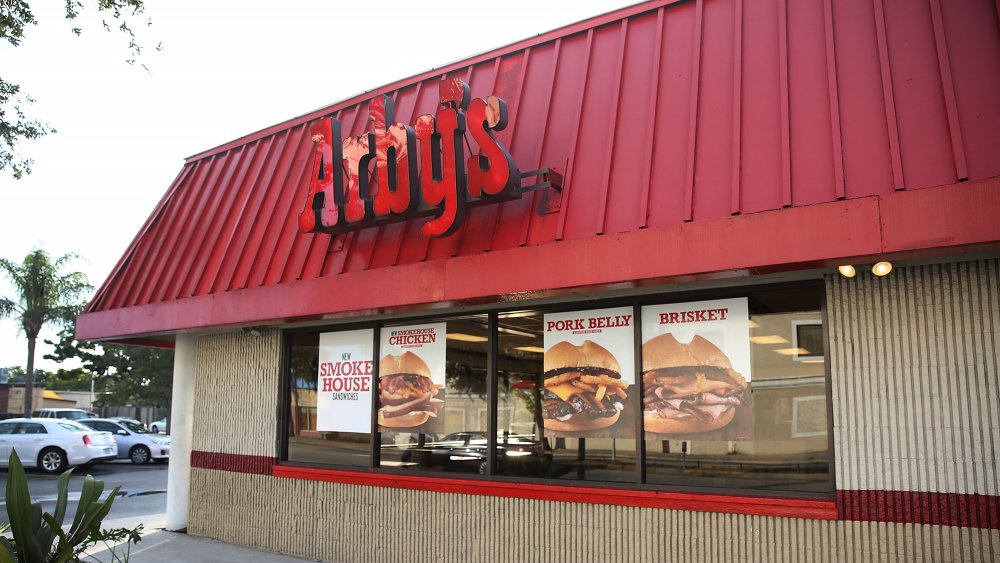 Joe Raedle/Getty Images
If you're an Arby's fan, you know that the chain lives up to its promise that they "have the best meats." But what if we told you Arby's is testing a scheme that will allow them to sell their famed fillings sans sandwich? In nine Atlanta locations, the restaurant chain has been selling three of its meats — roast turkey, ham, and corned beef — by the half-pound and pound since mid-July. 
Arby's Chief Marketing Officer Patrick Schwing tells CNN Business that "It's not a gimmick. It's about meeting an unmet need. We never felt compelled to do it until now because we know we can deliver a high-quality product with a great convenience versus going into a deli or grocery store." The meats were selected through a customer survey, where respondents told the fast food that they preferred to purchase cold meats, instead of sandwich fillings that needed to be reheated. 
Arby's began selling meat by the pound due to the pandemic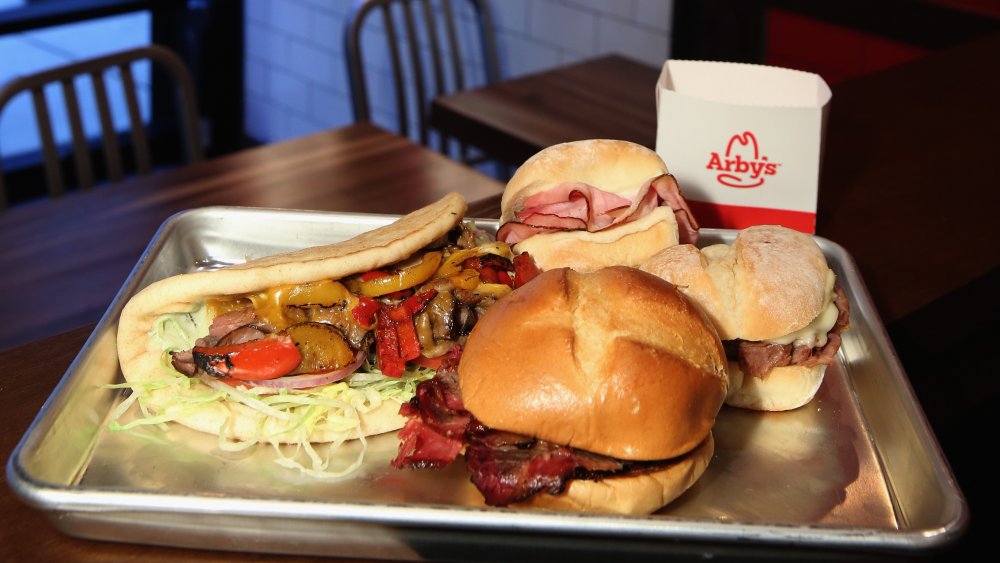 Neilson Barnard/Getty Images
Like many restaurants, Arby's has had to pivot to other ways of making money when the pandemic hit. Today reported in May that as many as 11 of our favorite fast food spots, including Shake Shack, Central BBQ, and Auntie Anne's, opted to sell meal kits to go. "With COVID-19 and social distance guidelines, many brands/companies have been challenged to think differently in how they provide best-in-class service to their guests. Arby's Meat-by-the-Pound test offering was born out of the desire to provide guests high-quality deli meat through the convenience of a drive-thru," a company representative said in an email to Today.
While the deli meat sale is scheduled to end soon, don't expect to see the last of it. As Schwing told Today, "Through this offering, we are able to provide a product that not only have our guest repeatedly asked for, but we can do it in an easy, socially-distant drive thru-setting. We are excited to see a positive response thus far and look forward to using this test to determine if and when the program can be scaled to additional markets."