The Limited-Edition Starbucks Holiday Blend You Can Now Get At Costco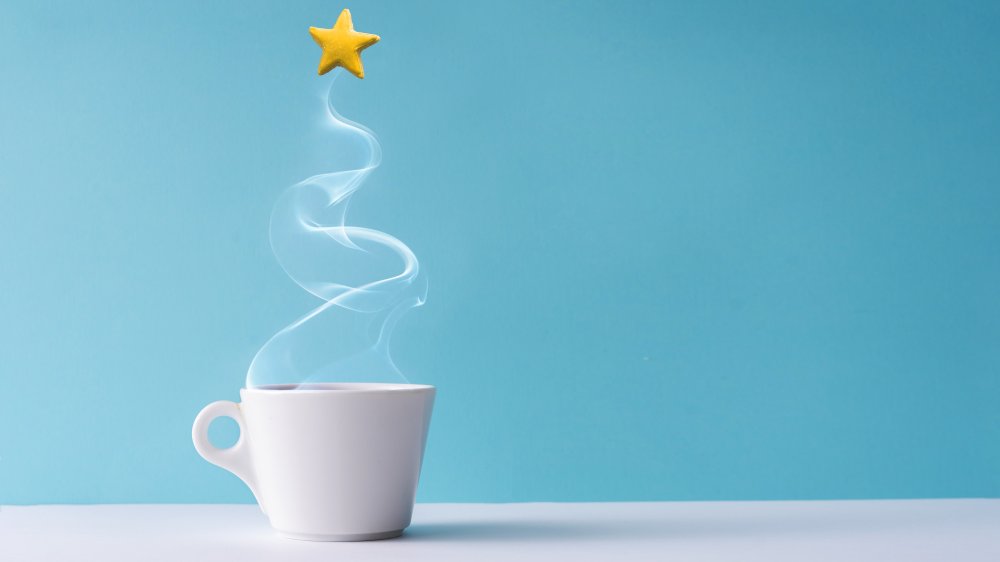 Shutterstock
Though no one really likes to wave goodbye to the warm and carefree days of summer, cooler temperatures welcome in a lot of delicious things to eat and drink. From pumpkin spice lattes in the fall to warmly spiced coffee around the holidays, there's no shortage of seasonal drinks to keep you wired. And while you might love to stop by Starbucks to pick up a peppermint mocha, it's a lot easier when you're at home to just brew a pot of their holiday blend. 
Fortunately, Costco just released boxes of limited-edition Starbucks holiday blend that you can buy now and get a jump start on the season (via Instagram). Though these should stay fresh until you use them, whenever that may be, it might be hard to hold onto them until the holidays are really here. But, you can always buy a couple of packs to stock up so you'll be well prepared.
It's actually made for your pod coffee maker
On Wednesday, September 9th, Instagram user The Costco Connoisseur spotted the Starbucks holiday blend on the Costco website, where it is available for a limited time. Luckily, there are two versions of the products that are suited to either your Nespresso or your Keurig machines. If you were hoping for the whole bean or ground versions for a traditional coffee maker, you'll have to wait a little bit longer — or visit your local Starbucks store.
The first version of the blend for your Nespresso machine comes in a box with 120 pods and costs $79.99 (via Costco). Using your Nespresso machine, you can brew 0.85- (espresso), 1.35- (ristretto), and 3.7-ounce (lungo) coffees. The second version for Keurig machines comes in a pack of 72 K-cups for $32.99 (via Costco). What you'll get out of the coffee itself is a blend of Latin American coffee beans and Indonesian beans for a bright and smooth blend. You should also taste hints of maple and herbs for a subtle depth of flavor.
So, hit up the Costco website and place your order today.